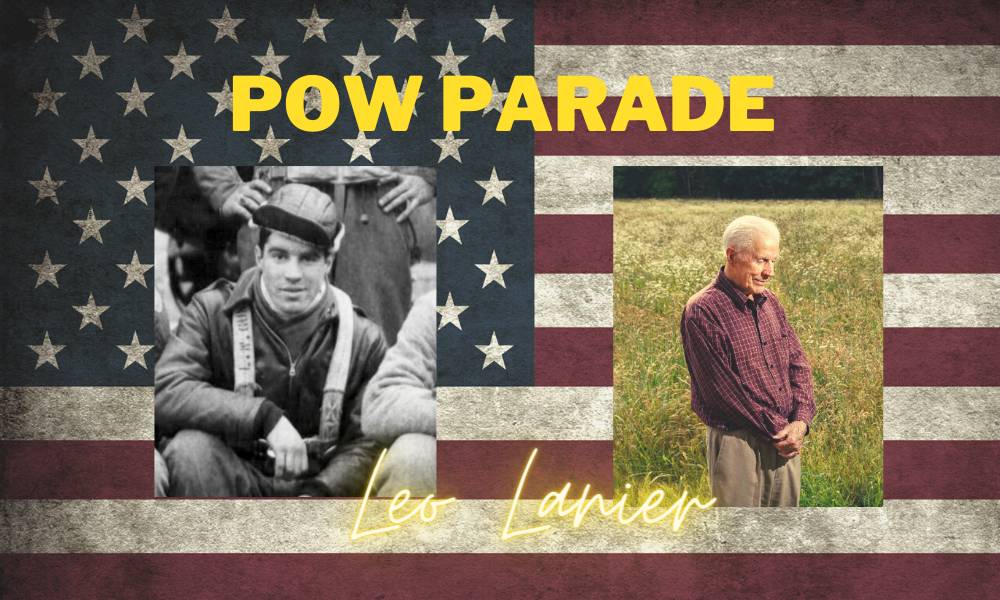 For the last nineteen years Veteran's Advocate, Odell Anderson has taken World War II Prisoner Of War Veteran, Leo Lanier out to lunch on on the third Friday of September, the day observed across the nation as the United States National POW/MIA Recognition Day.

This year due to COVID-19 Mrs. Anderson has planned another way to celebrate the local hero. "We have a way that we can honor Leo and still socially distance," Mrs. Anderson said. "Chattooga County will come together to host a parade for Mr. Lanier."
The Parade is planned for Friday, September 18th at 12:00 p.m. Bands from both local high schools plan to participate, along with the US Army, the local fire departments, Sheriff's Office, Summerville Police Department, the North Georgia Cruisers, many parade walkers, and antique cars.
Mrs. Anderson is 76 years-old and does more than her share to recognize the veterans, "I just do what I can as long as I can do it." This year due to COVID-19 many veterans events have been canceled, "it has been hard, and we just really wanted to do something special for Leo."
Sgt. Leo Lanier is Chattooga County's only remaining World War II POW. He will turn 97 in January.
Parade details:
While some details of the parade are still being worked out, it is planned that participating vehicles will gather at the Fit Pit parking lot under the supervision of Sheriff Schrader, walkers will gather at Willow Springs Park and the guest of honor, Mr. Lanier will be sat up at the courthouse. Please plan to decorate your vehicles with patriotic signs and banners thanking Sgt. Lanier for his service, honk your horn, yell out the window, let him know he is appreciated and his sacrifice while it cannot be celebrated in a normal way this year is not forgotten.
Sgt. Leo Lanier, Jr.'s World War II Story
Leo Lanier, Jr. was a 19-year old kid in May of 1942. He along with all the senior football players from Trion High School enlisted in World War II as soon as they graduated. The team is remembered as 'Trion's team who went to war'. "December 7th 1941 changed not only my life in the years to come, but the whole world," Mr. Lanier recalls.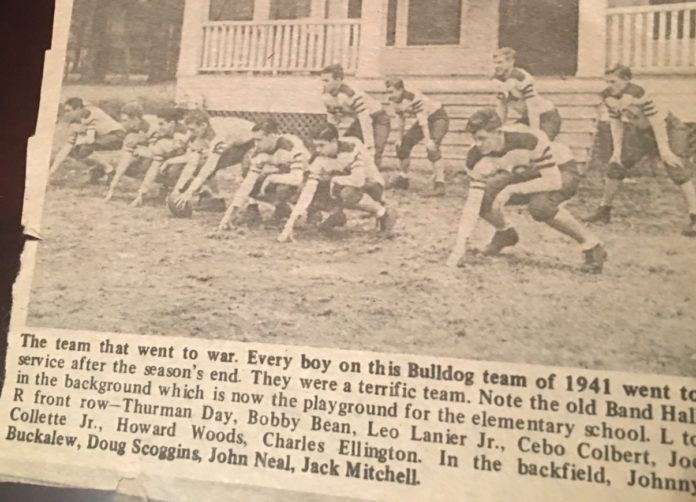 Within one year of enlisting, Lanier was flying missions as part of the 303 Bomb Group, 360th Bomber Squadron in Molesworth, England. Lanier flew 21 missions to Germany, four missions to France, and one to Norway during his first tour of duty in B-17 bomber groups.
Lanier was a waist gunner and ball turret gunner. The crew of a B-17 bomber carried only ten men trained as a combat team to deliver the payload of bombs to the enemy. Only 10% of the fighters were expected to survive the first 25 missions, if you were lucky enough to survive 25 missions the US Army Air Corps (there wasn't an Air Force then) would send you back home. In the early days of the war the bombers had no escort of fighter planes to protect or escort them, only about one out of every ten flyers reached the 25-mission mark.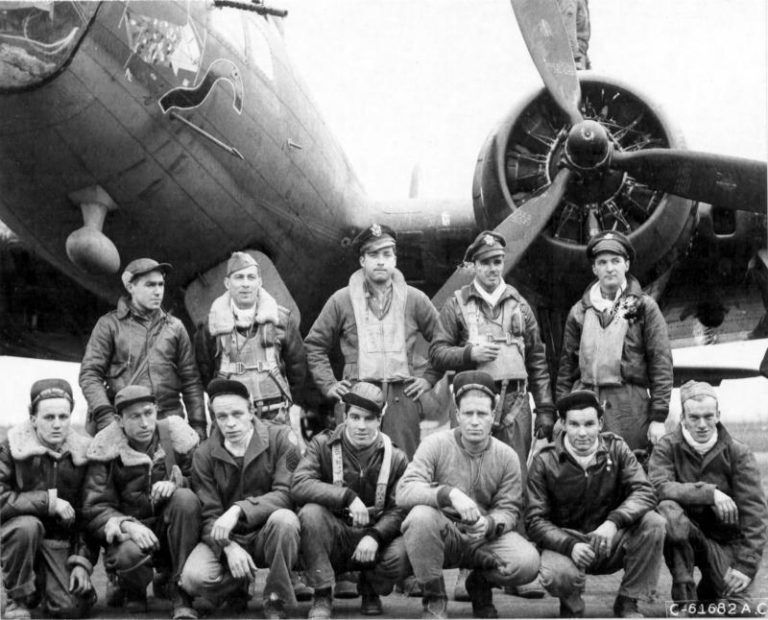 Sgt. Lanier's group suffered the highest casualty rate of any American forces in World War II. The Eighth Air Force was organized in Savannah in January 1942 as part of the U.S. Army Air Forces. Its mission was straightforward, but easier said than flown: bombing heavily defended strategic and military targets in Germany and Nazi-occupied Europe.
The Eighth was the largest group of its kind: it primarily flew B-17 Flying Fortresses and B-24 Liberators. Conditions were extreme: missions were long, temperatures below zero, and aircraft tricky to fly.
Sgt. Lanier completed 26 missions on his first tour.
As a testament to his character, Lanier decided to sign up for a second tour in the European Theater and was shot down on April 10th, 1945 on the seventh mission of his second duty (33rd total mission). Near Brandenburg, Germany Lanier's plane came under enemy fire and a fire broke out on the plane and the crew was instructed to abandon ship at 25,000 feet. They were quickly captured by German soldiers and sent to a prisoner of war camp. He was held as a prisoner at Stalag 3A Camp. The mighty Eighth's air campaign against Germany played a key role in the Allied victory in 1945.
"God spared our nation the destruction other nations suffered, but we will always owe our gratitude and remembrance to those many who paid the supreme sacrifice, for our freedom we enjoy today." Lanier said.