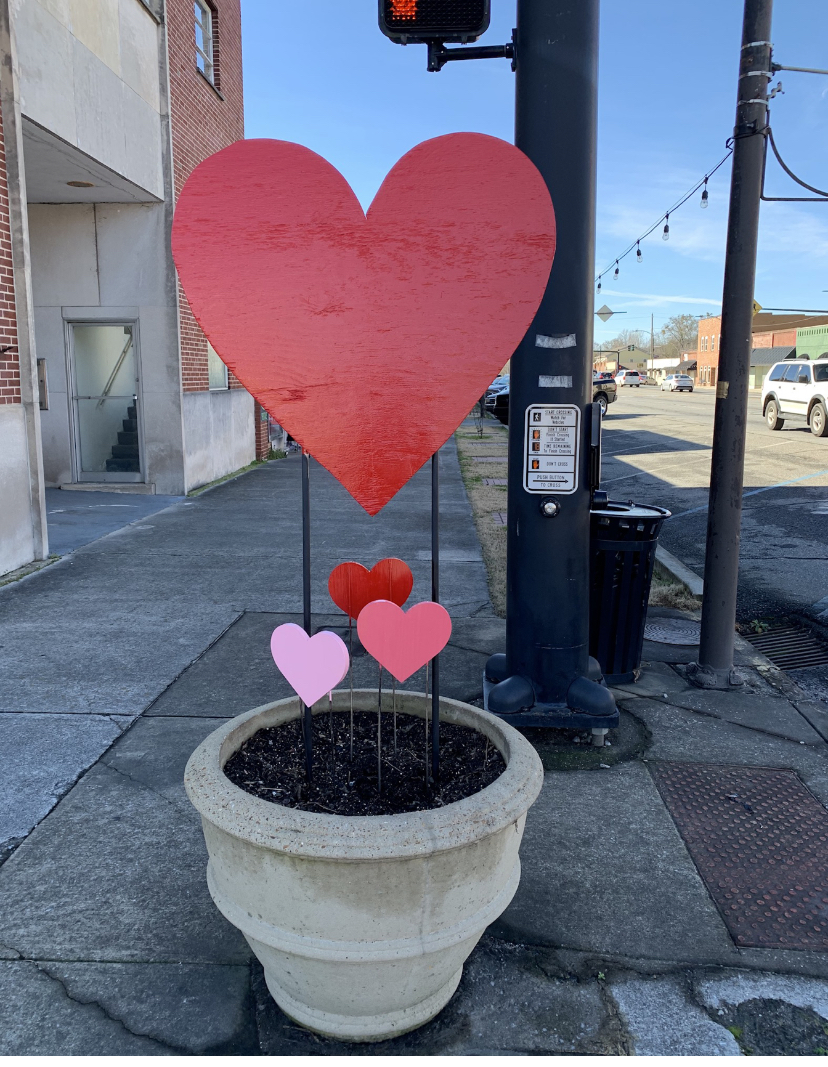 Many may have noticed Downtown Summerville adorned by hearts throughout the month of February. Some may have enjoyed them as a nice touch for the season of love, while others may have questioned the significance of the large heart display in the downtown. Not only is February National Heart Month, but it is known for the month of showing love on Valentine's Day. The Summerville Main Street organization had a vision to not only decorate a downtown to spread some local love, but toalso bring awareness of National Heart Month. Phase 1 of the "Love Local" project was put into place this year by volunteers working diligently to construct, paint, and erect large hearts in the downtown Summerville Historic District. The project is set to expand in 2022 to bring more excitement and awareness of our love for local.
Summerville Main Street is looking forward to declaringFebruary 2022 "Love Local" Month. The project will expand byoffering the opportunity to place positive messages on the large hearts to be displayed throughout the month of February. Message options could be, but not limited to in honor of, in memory of, or a message of love or encouragement.
The "Love Local" project will also encourage local shopping throughout the month, by calling on the community to show their love for local through a Valentine's Day classic: love letters. The Love Letters for Local initiative will encouragecommunity members to write letters of appreciation and support to small businesses. To incentivize shoppers and residents to participate in the program, the Summerville Main Street organization will randomly select one letter writer per week to win a gift card to a downtown business.
Additional projects are in the works for downtown that will include beautification/decoration combined with activities geared towards supporting local business.