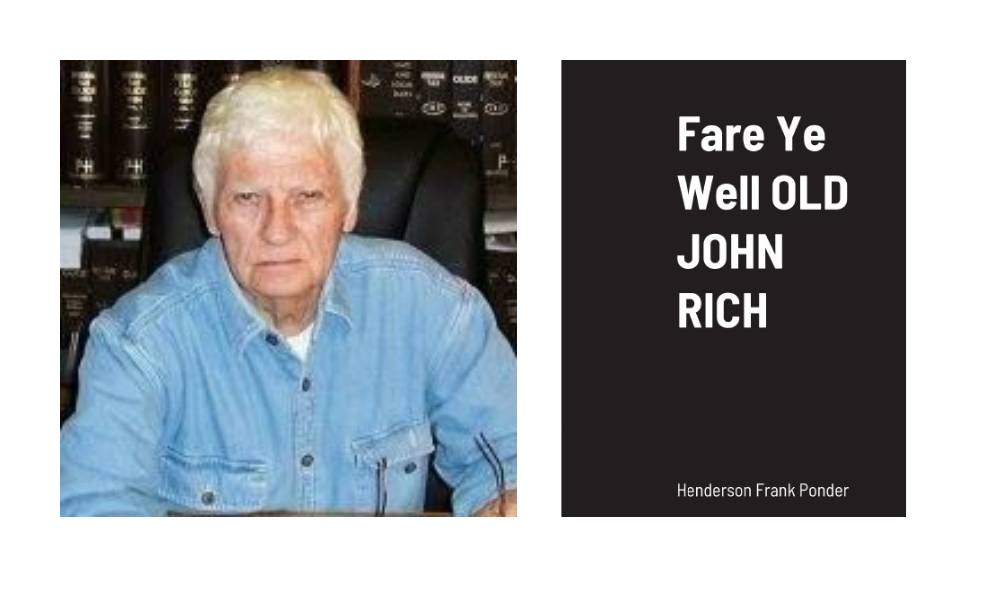 At ninety-four years young, Ponder is set to release his sixth novel.

Henderson Frank Ponder, grew up along the banks of Raccoon Creek near the little cotton mill town of Berryton, Georgia. Like many young men crossing the threshold of puberty at the end of the depression, news of the War sparked within him a promise of adventure, not a threat, as it should have.
Trained as a covert operations specialist, he served during the latter days of World War II as Weapons Procurement Agent for the Covanich Group, a remnant of the Mihailovich Underground in Yugoslavia. Using memories of people and events of that era and the unrelenting memory of Myeshka Yolande Covanich, a young freedom fighter with the Chetnik underground movement, Ponder began to write. Ponder created a narrative that is full of surprises for all who venture to read "Mesha".
His writings are laced into the fabric of the story as memory flashbacks.
At the present time, he has a total of five published books, and yet another one in the edit process.
Ponder is a ninety-four year old accountant who is believed to be the oldest still practicing member of the National Society of Public Accountants.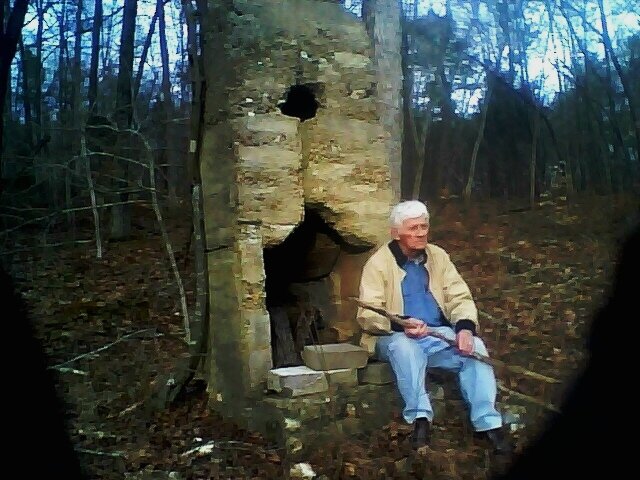 His wife, who passed away in 2012, was the former Mary Frances Gilmer. They have two daughters, Claudette Mahan and Jenette Slay, a total of five grandchildren and four great-grandchildren.
Ponder lives quietly in a small cottage in the northwest Georgia Mountains where he continues to write.
Just when Henderson was celebrating his 93rd birthday last March, he completed his fifth novel, Fare Ye Well OLD JOHN RICH, a pseudo fictional narrative about his grandfather who, when Henderson's mother was only three years old, murdered a prison guard at the Gilmer County Georgia Chain Gang, took the man's horse and gun and headed west. Following his own mother's foot prints along the infamous trail of tears to his birth place in Oklahoma.
While the book was undergoing the editing phase, he received a request from the assistant publisher at Mercer University Press to enter it in the annual competition for the prestigious Ferro Sams Award, and consequently, the book is just now hitting the market.
Including the aforementioned novels, Henderson now has a total of five published books, and is presently in the editing phase of yet another. Although he has inserted some of his own life experiences in all of his works, they are all listed as fiction, except his memoir… Coming Up the Driveway.
All of his books, except the last one, are listed on the international market and are available in book stores and online sites throughout the world. However, the best buy on all his books is at his own online outlet https://www.lulu.com/spotlight/olefrosty
His next book, Another Old Man and the Sea is expected to be released about June first this year.