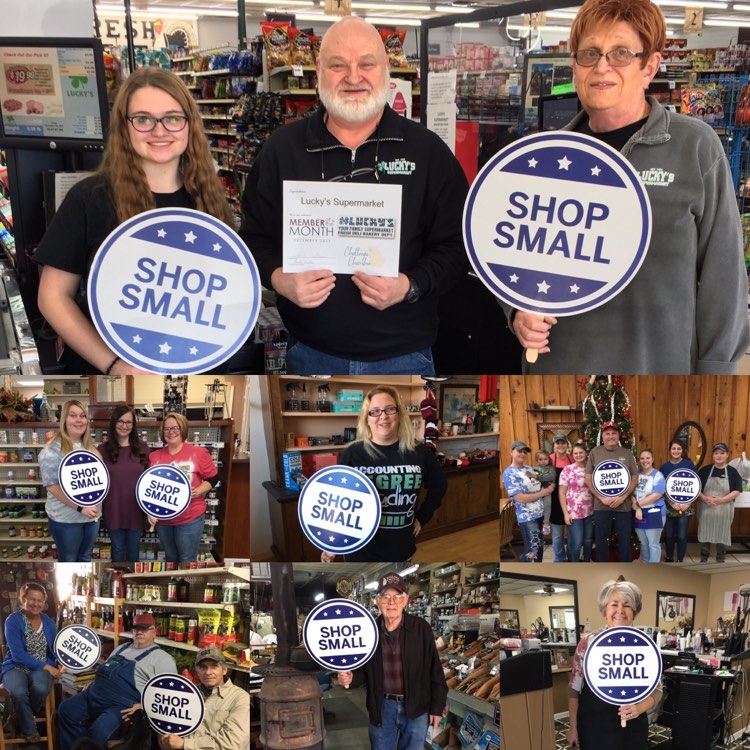 Menlo, GA is a jewel in Chattooga County. As many of you make the turn onto Hwy 48 in Summerville and travel just a few miles, please take a moment to stop in this marvelous mountain town.


This month's Member of the Month is Lucky's Supermarket—a mainstay in Menlo. The JB & Marjorie Woodard family has owned grocery stores in Chattooga County since the 40's.. Today, Nikki Ballard and Stephanie Bentley plan to continue the Woodard family legacy with their children, the 4th generation, by taking Lucky's Supermarket to the next level, They continue to expand their services (they have a deli and bakery!) and update their display aisles. Pictured above is Freddie Hughes (Manager) with two of the friendly Lucky's clerks. Stop in for the best meat in the county!
We stopped in other Menlo businesses (left to right, top to bottom);
Crossroads Pharmacy, Daboss Warehouse, Menlo Restaurant, D & E Hardware & Farm Supply, Ballard Hardware, and Design Cuts.
Via: The Chattooga County Chamber of Commerce