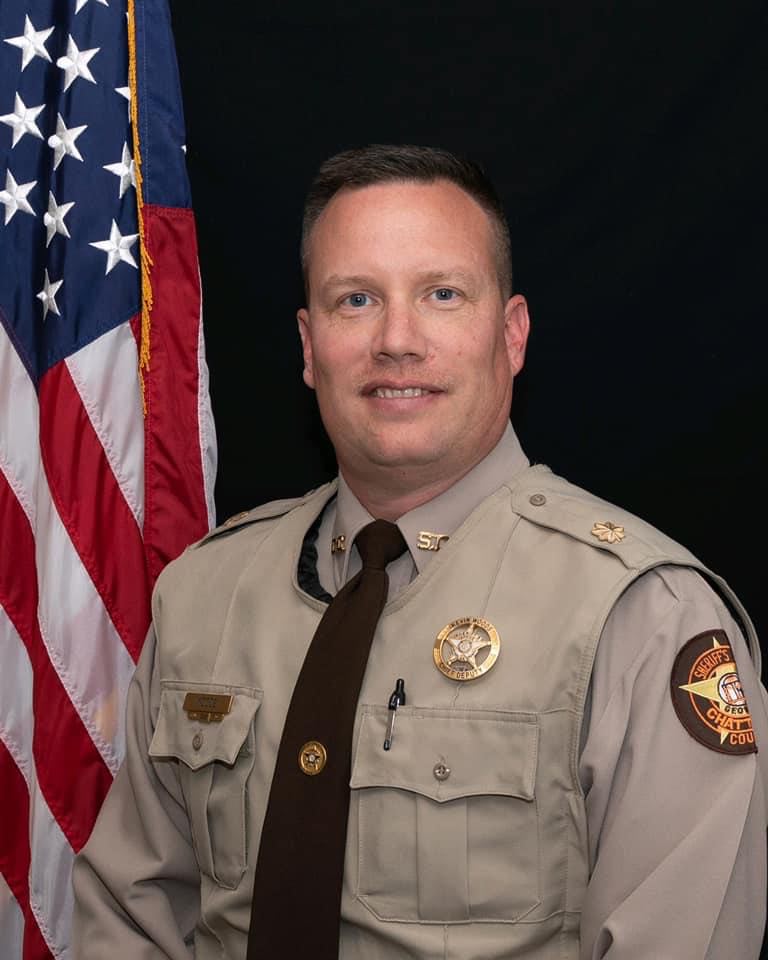 The AllOnGeorgia First Responder Spotlight Series features the law enforcement officers, EMTs, paramedics, and firefighters of local communities in Chattooga County, which serve as the backbone of our community. The series is sponsored by Chattooga County, Georgia Farm Bureau Insurance.

The latest installment of the first responders spotlight series highlights Chief Deputy Kevin Woods of the Chattooga County Sheriff's Office.
Kevin Woods began working in law enforcement as a dispatcher for the Summerville Police Department under Chief Tony Gilleland in 1995.
When asked who his role model in law enforcement was, Woods responded, "there are several, but if I could name two, they would be Phillip Cox inspired me greatly to become a law enforcement officer. He is a natural in this career and is one of the best police officers in the business. Recently retired Lieutenant Tim Fulmer has always been my role model in law enforcement. I was privileged to work with him and Phillip early in my career. I have always admired their passion and the great ability they possess to do the work of a police officer. They are both good friends still today."
Woods said the best thing about the community he serves is "the appreciation and support we receive from our county's citizens. We are blessed."
According to Woods the hardest thing about being in public service is the sacrifice that is required, "usually at the expense of our loved ones. It is just the little things. Holidays, family events, family time, school events, things of that nature."
Woods has several family members who are also in law enforcement. His father-in-law, Doug Shamblin Sr. is retired as a career long Corrections Officer where he also served as Deputy Sheriff and Police Officer. His brother-in-law, Doug Shamblin is a Sergeant with the Georgia State Patrol, and his brother, Todd Woods, is also a former Corrections Officer.