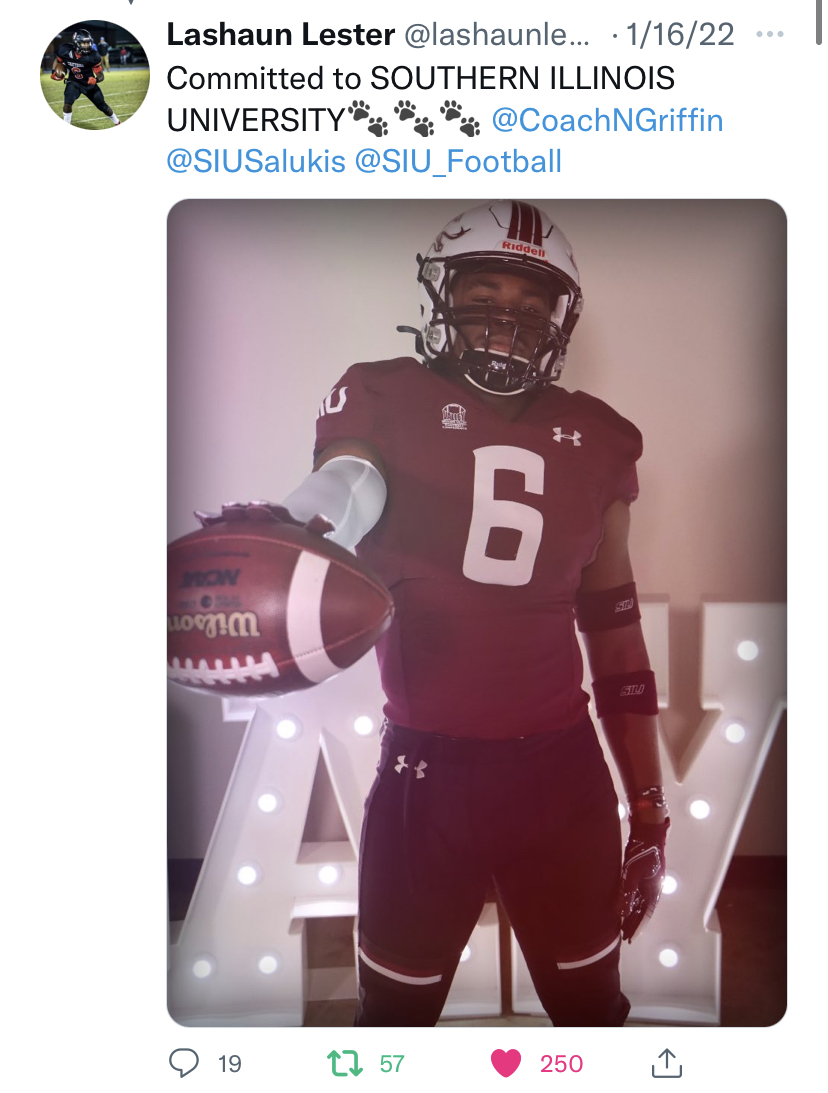 Chattooga's Senior running back Shaun Lester has decided where he will be playing college ball– and he will be heading 400 miles north to Southern Illinois University (SIU), a public university in Carbondale, Illinois.

"I chose SIU because they recruited me harder than any other college throughout my high school career," Lester said.
And what a high school career he had…
Lester amassed 4,483 rushing yards in his four years in red and black, and strolls out of the Little Big Horn as the Indians all-time leading rusher.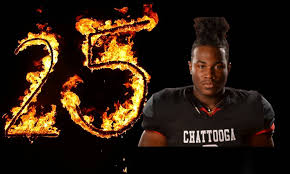 He rushed for over 100 yards in 18 games.
He rushed for over 150 yards in 11 games.
He recorded four 200+ rushing yards games.
He scored 52 touchdowns (another Indian record) and 336 points for the Indians during his career.
Lester has his eyes focused on his future at SIU, "my goal is to hopefully play as a true freshman next season."
Lester plans to major in sports medicine.