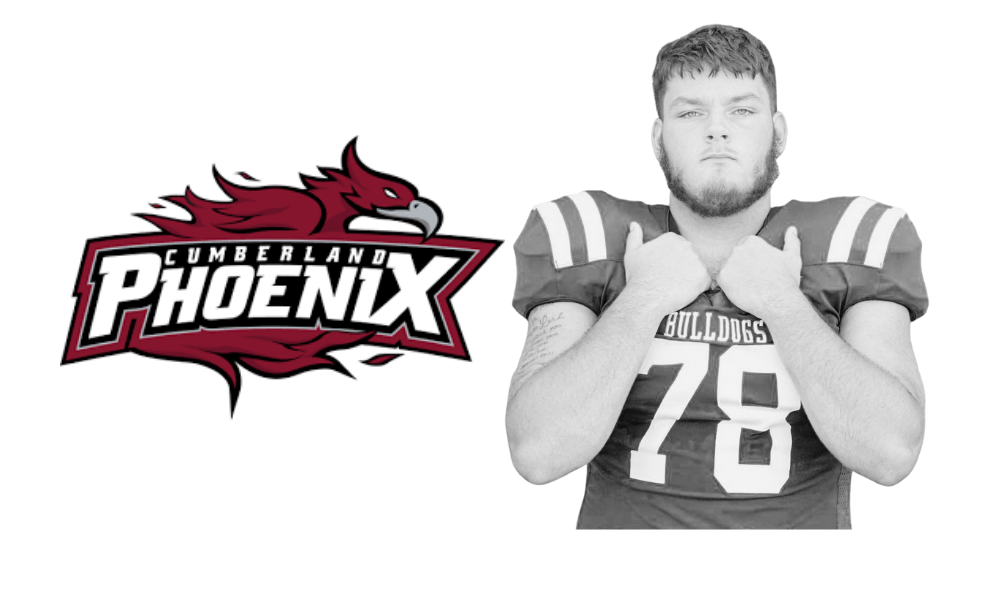 KP to Play on Saturdays

Trion High School's senior left tackle, Kaleb Park (6'3″, 265 lb.) has been getting a ton of recruiting attention.
Park attended a football game Saturday at Cumberland University and decided the private university in located Lebanon, Tennessee, about three hours away from Trion, is the right place for him.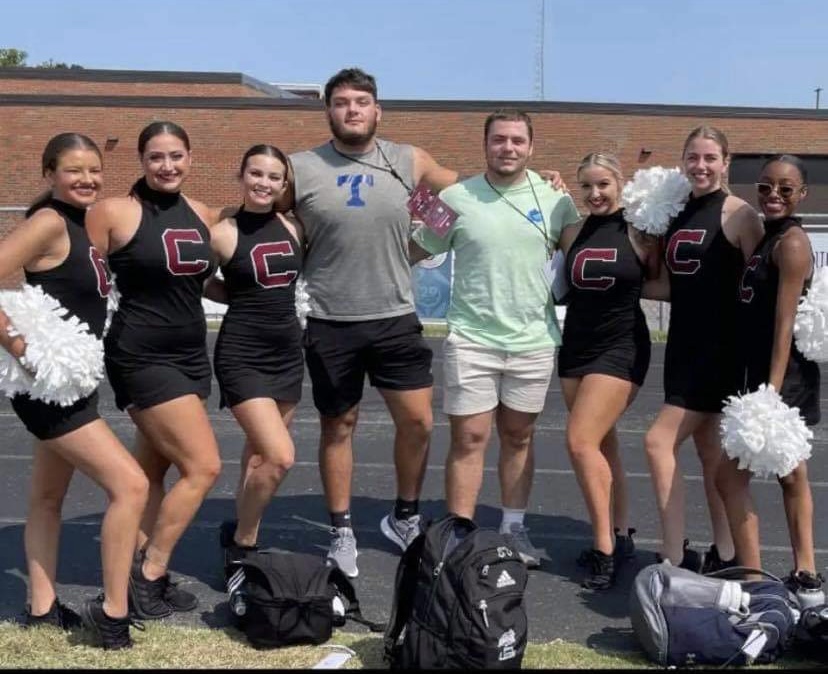 "I selected Cumberland because of multiple reasons. One being it feels like home, small town life, condensed campus, classes 30 people max. Coaches have shown me unbelievable amounts of love and constantly checking up on me and showing they genuinely want me. The quality of education and the graduation rate. They have a wonderful nursing program and just genuinely good scores. Lastly being the closeness to home, far enough to be away and college but close enough to drive home for the weekend if I want to," Park said.

A Long Road to Get Here: 
When Park was younger he was told he wouldn't be able to play football, now he not only plays football, but will play after high school on Saturdays.
At around eight-years-old he was diagnosed with Juvenile Idiopathic Arthritis. After many trips to the orthopedist, he was referred onto neurology, where he had muscle biopsies because he was too weak to walk.
Park has been in braces for walking, had multiple surgeries, and ended up in hard boots. He was in a wheelchair for around 8 months when when he was 11 years old. He always dreamed of playing college football and being a nurse, at this point in his childhood facing such serious complications, a doctor told him to rethink his career choice in nursing and quit playing sports and do something that used his brain and not his body.
He also received a diagnosis of muscular dystrophy, but, "around the 7th or 8th grade I just started to get better," Park recalled.
"The physical challenges of my youth were a learning point, and a hard rock to overcome. God put me through that struggle to make me a better person for tomorrow. Today it allows me to look back and be grateful, it gives me a hard time to look back on and say it could be worse. The thought of having this game taken from me just fuels me even more, to do more and work harder than even I imagine. God truly has helped me through those times, current times, and well, constantly. My struggles are fuel, and my tattoo on my arm is a constant reminder of the Lord's presence, His will, and His love. (Jeremiah 29:11)," Park said.
The Recruiting Process: 
There are no set rules on recruiting and it is hard to get on any college coaches radar. "The recruiting process has been very tough, hard to really get out there and get coaches your film. For me it was lots of self promotion, help from my coaches, and really just sending a DM to every coach I could," Park said about the process.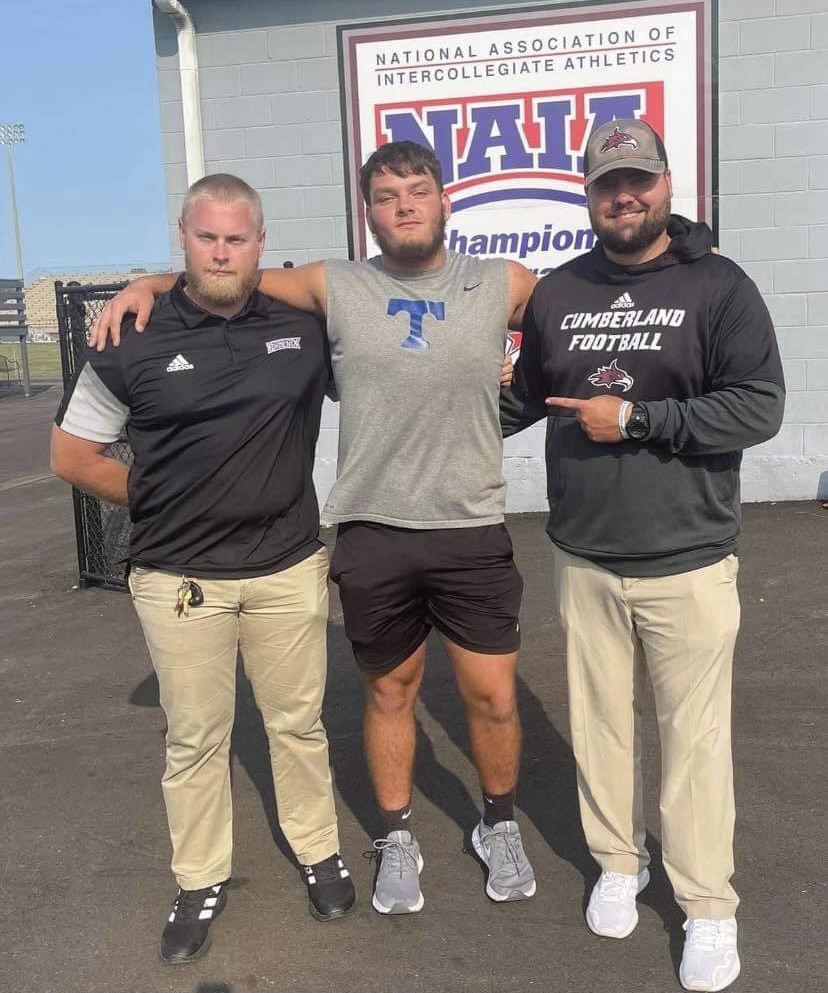 Senior Season: 
When asked about his goals for his senior season, Park said, "truly my only personal goals are to be on the wall of fame inside the stadium, constantly help my team, and consistently pass and exceed my OL grading sheets. Another of course would be to make the All-State team and win player of the week one time. For the Team, ultimately is a Region Championship and a State a Championship. It has really never been a goal pushed to us, to win either of those until my Junior year. I want our team to beat records and to be known as the "Trion all star team". We have the talent and Coaches, it's just up to us to go get it."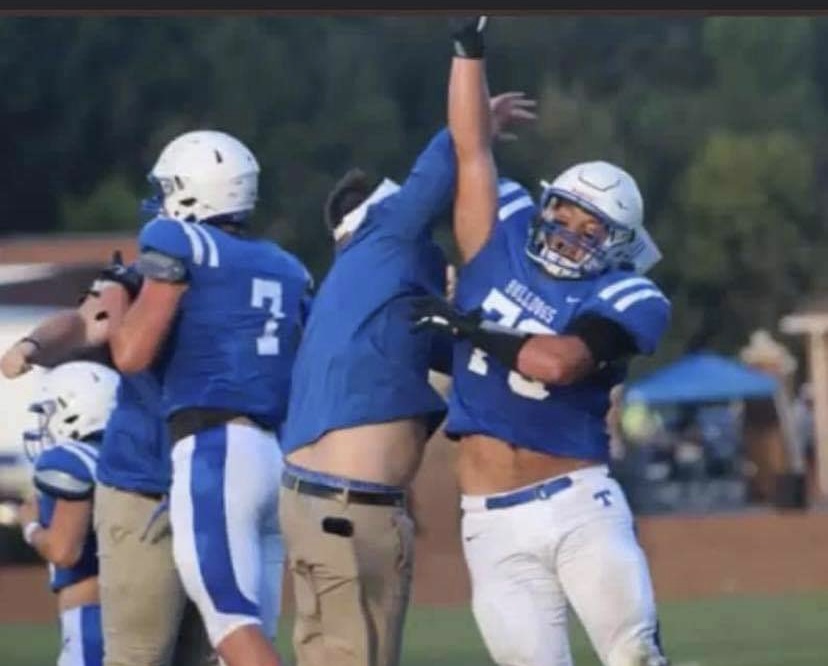 This year the Trion team has a different energy about them. For Park he said the best thing about his teammates and the coaches is, "the genuine love we have for each other."
"The players play for each other and we care for each other. Outside of the program, football, and working out. You usually will see us all together, living life, having a brotherhood deeper than sports. Coaches constantly pushing us, wanting more for us, and wanting us to do better. Our staff is amazing, and practices might suck, but as Coach Patrick says, "Well, we are smashing peoples face in on Friday aren't we?" The love, the tradition and ultimately about F.A.M.I.L.Y. The weight room is fun, enjoyable, and we just encourage each other. We are setting goals and constantly smashing them in there. The whole team yelling and wanting one another to succeed is what it's all about."
Already four weeks into senior season, the time is ticking by fast. When asked what he will miss most about high school, Park said, "the people and the memories… I know one day I will look back and beg for another play with Bladyn calling our pass protection. I grew up with most of these dudes and love them like brothers, and sadly this will be the last year I step on that field in pads with them. The relationship and team mates, I love my brothers to death and would do anything for them."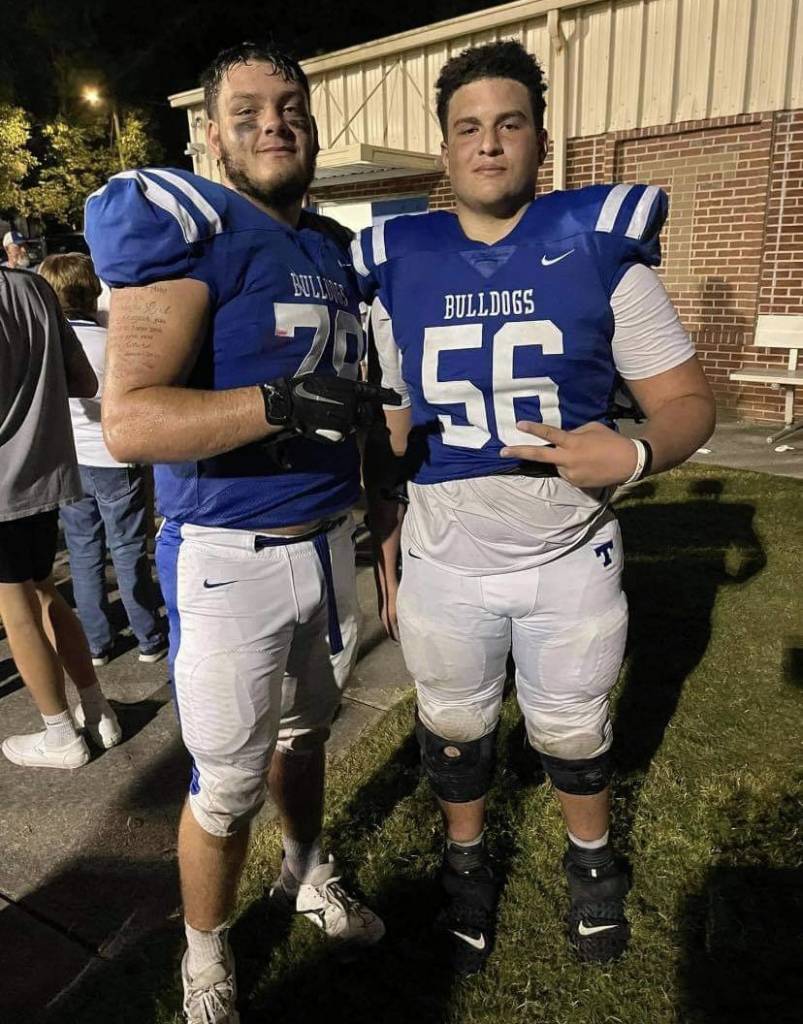 Looking ahead towards his future at Cumberland he says he is excited about the new environment and a new standard. "I just want to go there and start the next chapter of my life."
Park's GPA is a 3.5, he currently has a 22 on the ACT and plans to take it two more times before graduation.
He will be majoring in Nursing (Bachelor Science of Nursing) and playing football on Saturdays.