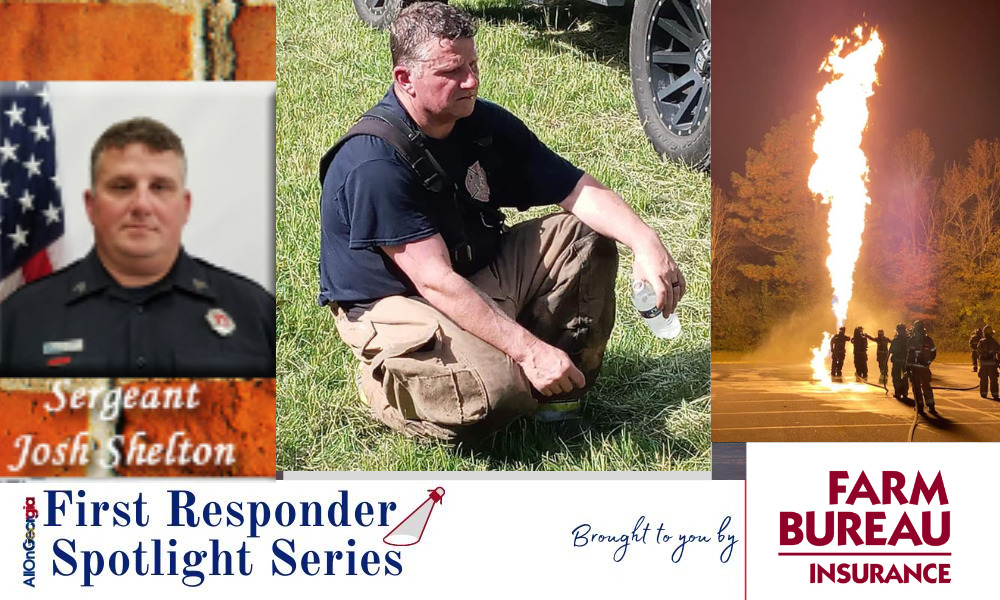 The AllOnGeorgia First Responder Spotlight Series features law enforcement, firefighters, EMS and other emergency personnel who make it their business to serve our communities, often in ways we never see, each and every day.
Josh Shelton, Sergeant with the Summerville Fire Department is our latest feature in the First Responder Spotlight Series, brought to you by Chattooga County Farm Bureau Insurance.
Shelton began his career in the fire service back in 2001 by joining the Holland Volunteer Fire Department. In 2007 he went to work with the Georgia Forestry Commission, and from there to Summerville Fire Department (SFD) in 2009.
The SFD covers the city of Summerville as well as a large portion of Chattooga County that surrounds the city.
"We average 70 calls a month and around 850 calls a year," Shelton said. "We run a wide range of calls including anything that may be on fire, medical calls, MVAs or Motor Vehicle Accidents, storms, gas leaks, and many other types of calls. We depend on the other departments in the county for aid and stand ready to give aid when needed as well. Our department is part of Tri-State Mutual Aid and NWGCA aid, allowing us to call for or give aid when needed."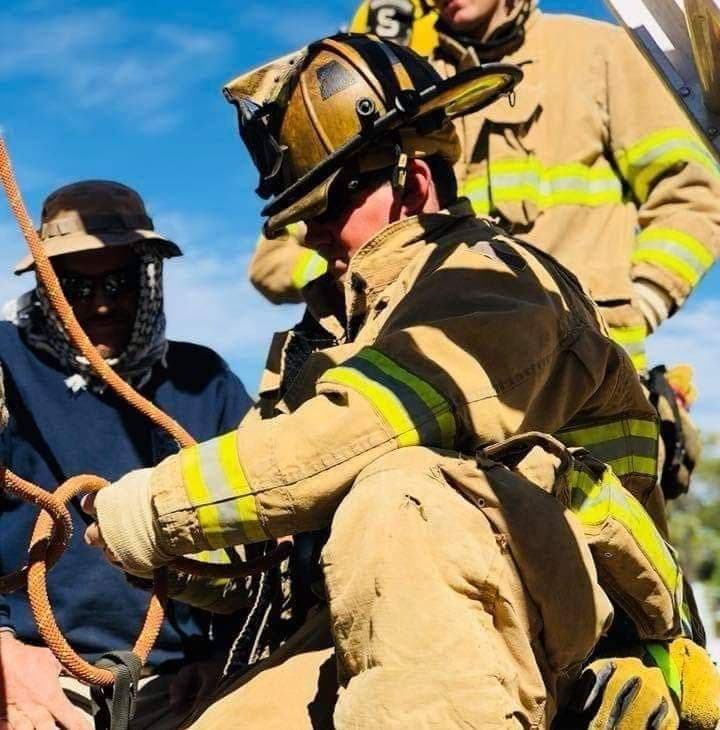 As a department, Sergeant Shelton and crew, must be prepared for anything and carry equipment needed for any kind of emergency scene they may encounter. "Most of my duties as a fulltime fireman is to ensure our trucks and equipment are at a constant state of readiness," Shelton explained. "In addition to this, I help with our school programs, conduct training, keep inventory, and help apply for grants to help fund our department."
"Living in a small town means I get to know a lot of the community we serve and can take pride in helping where I can. It is always a good feeling to help people. While there are times that I must be there when people are having the worst day of their lives, I do my best to help and support them through that time, and I take that responsibility to heart," Shelton said.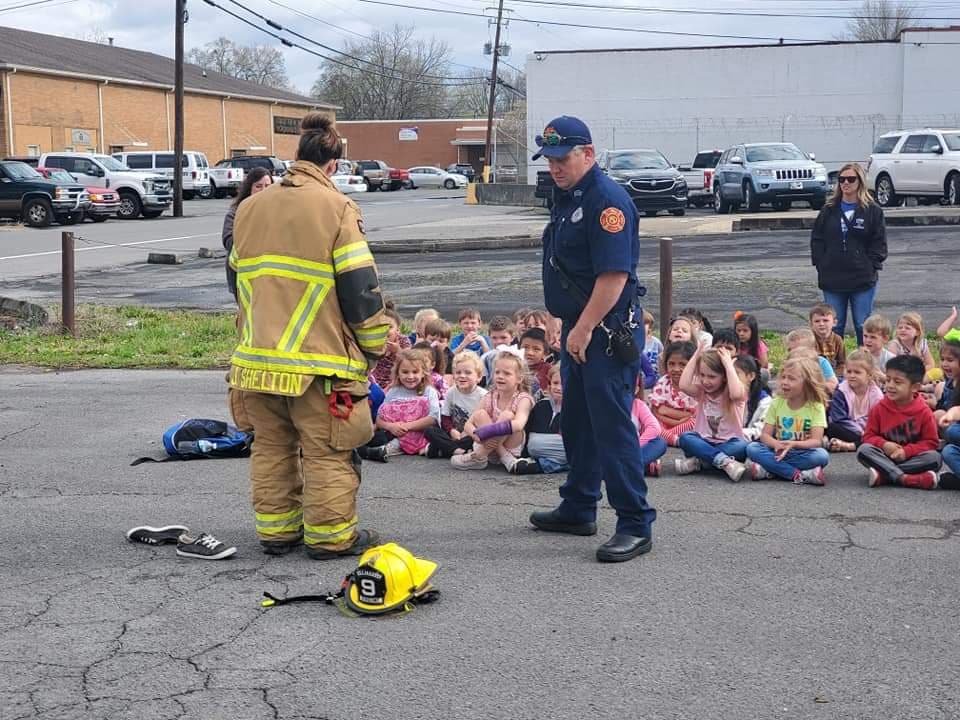 Shelton said the support of his family is paramount. "I have the best family a guy could ask for," he said. "My wife is great and has always given me the support I need. I have two awesome boys that have been able to grow up around the fire service and my fire family, and they have loved it."
Missed family time is the only downside of the job. "It's always hard on them when I have to leave them at a restaurant because I got a call, or miss family dinners or holidays to work a shift, or when I have to leave during a game or party because the tones sound. Through all that, they always give me their support. That love and support make this job so much easier to do."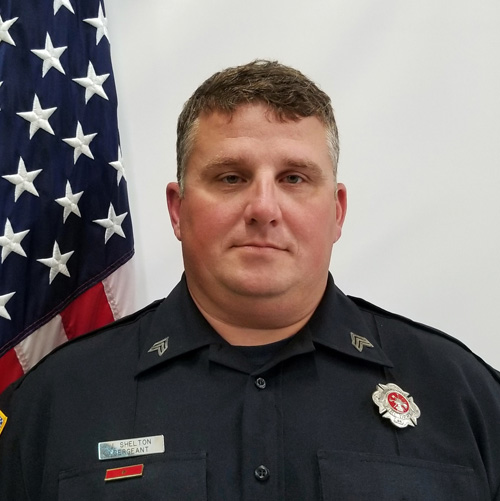 When asked who Shelton's role model was he had this to say: "As far as a role model goes, it's too hard to just say one name. I have met and worked with some of the best people in the fire service over the years. Each one of them have made me better in so many ways. The guys at our Fire Department depend on each other every day to be able to do the work we do. I've always tried not to take the job home with me, and that is when your Fire Family comes in. They understand what all you are going through, and having that support is how we do what we do."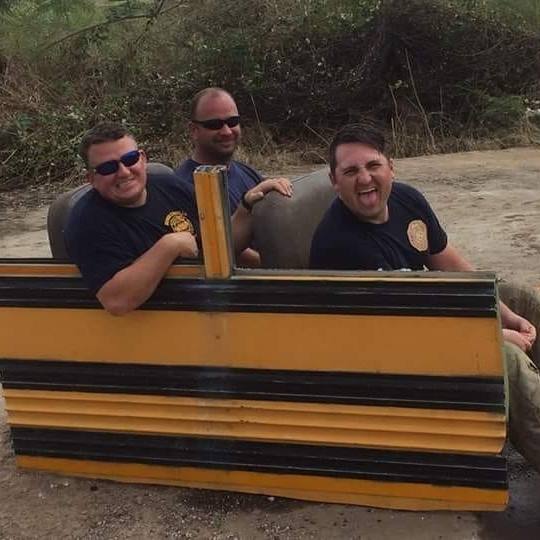 "They say when you love what you do, you never have to work a day in your life. That's true for me. It is a privilege to serve this community, and I look forward to what the future holds for me and the fire service," Josh Shelton, Sergeant with the Summerville Fire Department.