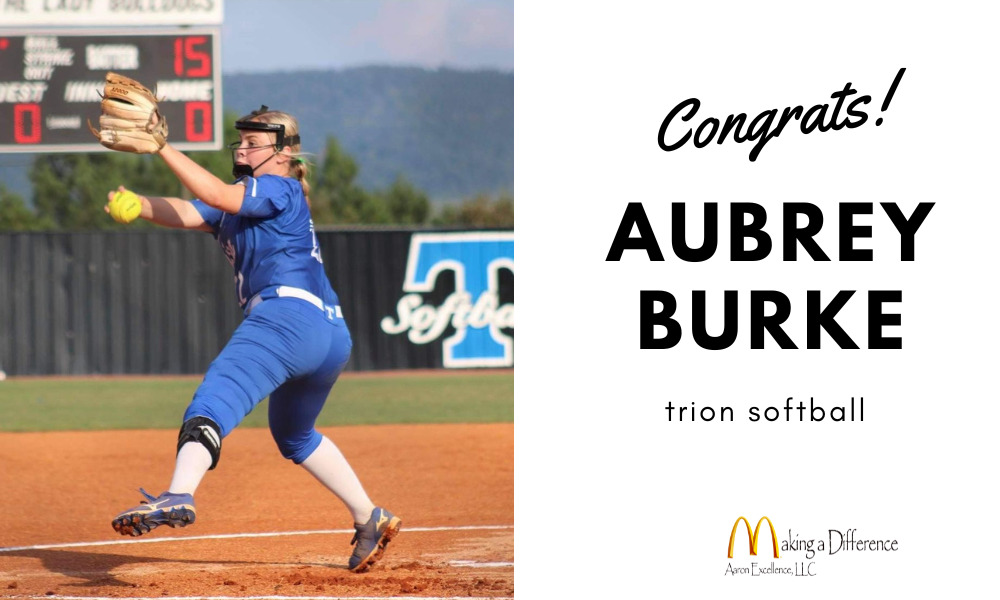 This week's AllOnGeorgia Player of the Week honors brought to you by Jim Aaron's Summerville McDonalds go to Trion High School's Softball star, Senior Aubrey Burke.

Burke is a 17-year-old pitcher for the Lady Dogs. She has played softball for 11 years, and after this season she will be hanging up her cleats for good.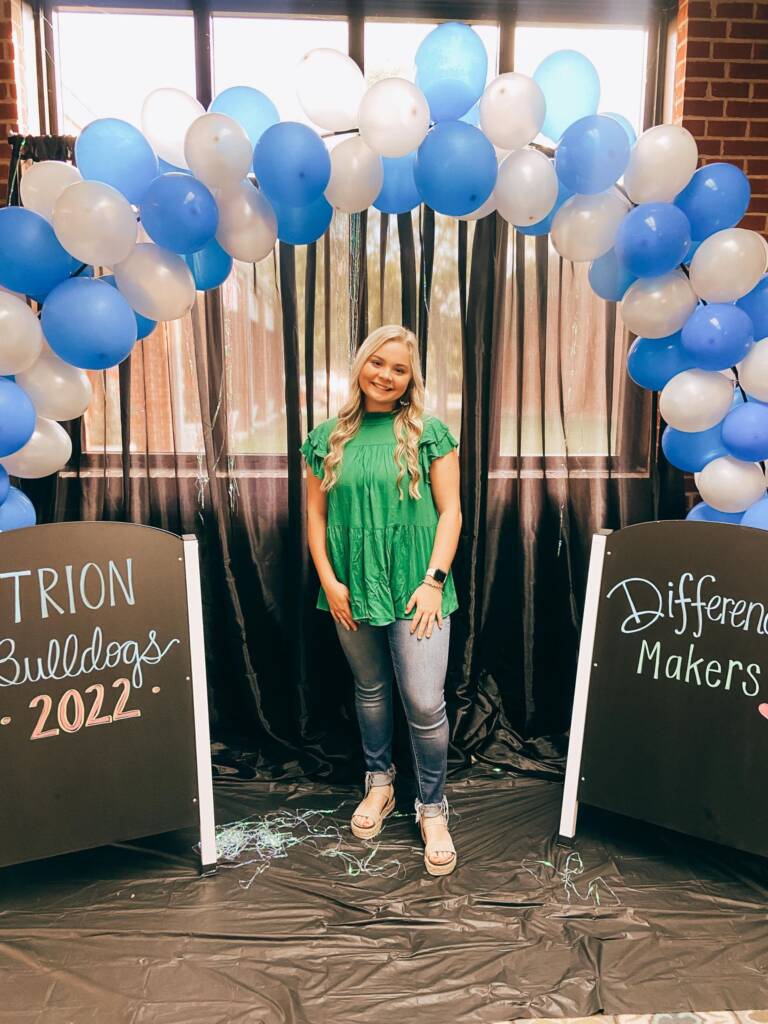 "After high school, I plan on going to college and then entering a Physical Therapist program," Burke said. "I decided to not play softball in college and focus on my career."
For her senior season Burke has set several goals including a personal goal of keeping her ERA under 1 and a team goal to win region, and make a run for state.
"The best thing about my teammates is that I always know they have my back, anytime a ball is hit," Burke said.
After playing softball for 11 years, including tons of travel ball, Burke said her most memorable moment in softball, "was when I went to Oklahoma to play in the All-American Tournament, I got to play in the stadium where the Women College World Series is played."
Games can be won and lost in pre-game routines, and Burke has a pre-game routine she does every single game. "To mentally prep for a game, I do the same thing no matter where I am playing at," she said. "Jersey, socks, pants and finally hair. I never go out of order. This may be a superstition, but it always relieves any stress about games."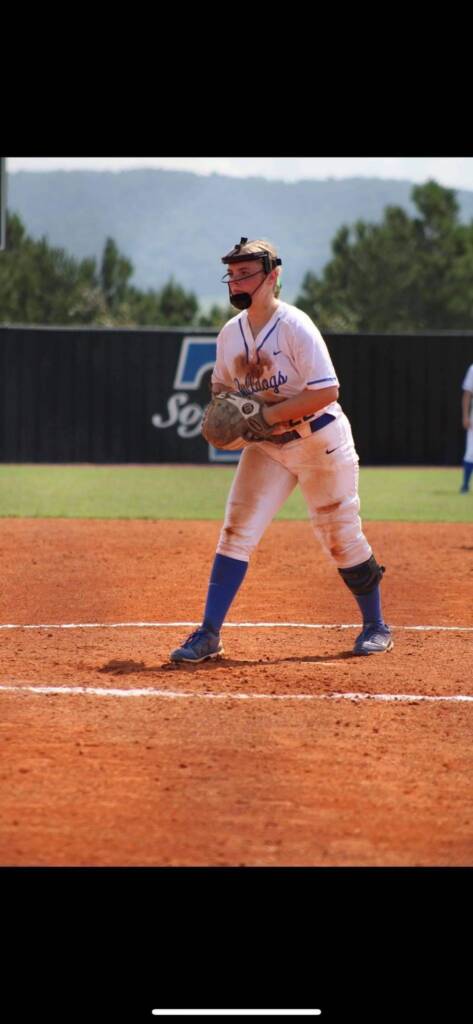 Aubrey Facts:
 Favorite athlete would have to be Monica Fouts.
Most people don't know that I am an avid read.
Favorite class is AP Calculus with Mrs. Walker.
 3.9 GPA
Daughter of Jeremy and Amanda Burke
The game circled on her calendar is Dade at home.
When asked who her role model was, Burke said, "my role model is my Dad, he has shown me that you can be anyone you want, if you work hard enough."