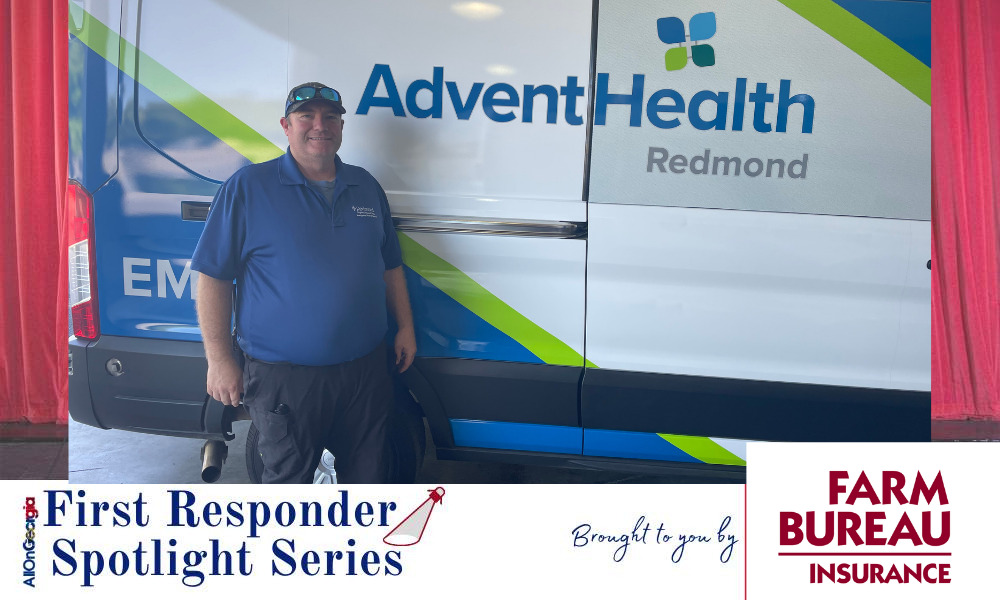 The AllOnGeorgia First Responder Spotlight Series features law enforcement, firefighters, EMS and other emergency personnel who make it their business to serve our communities, often in ways we never see, each and every day.

EMT Clyde Patterson of AdventHealth Redmond is our latest feature in the First Responder Spotlight Series, brought to you by Chattooga County Farm Bureau Insurance.
What is your current rank/title/agency?
Patterson: I am an EMT-I with AdventHealth Redmond
 
How/when did your career as a first responder begin?
Patterson: At the age of 17 I took a first responder class in Missouri. I was a volunteer with the Newton County Ambulance Service for about two years. I left Missouri and moved to Alabama where I was a volunteer firefighter with Sand Valley Fire and Rescue. I volunteered with them and served as a lieutenant for about five years. After getting married and moving to Menlo, Georgia I then served with Menlo Fire as a volunteer firefighter. After about seven years with Menlo Fire I decided since I enjoyed helping others then why not go to school and help others as a full time career. 
 
How has EMS changed throughout your career?
Patterson: EMS is constantly changing as the technology is improving. Going from doing reports on paper to doing them on computers and tablets. A lot of the equipment that we use is always changing which in return allows for a better and faster outcomes for patients.
 
What is the best thing about the community you serve?
Patterson: The best thing about the community I serve is the way that everyone comes together to help someone else. The way the people in this community puts their agendas on hold to help someone that they don't even know.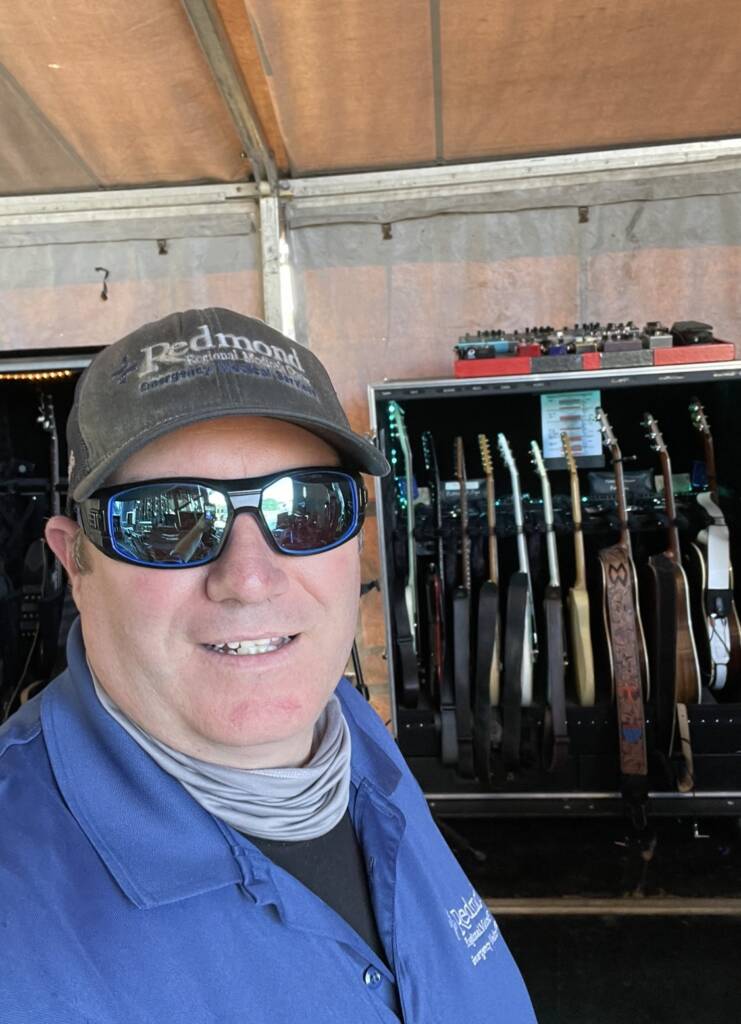 What is the hardest thing about being in public service?
Patterson: There are a couple of things that make being in public service hard. One is the time that I have to spend away from my family. The other is the emotional toil of not being able to save everyone. 
How do you deal with the stress of your job? 
Patterson: Dealing with some of the trauma that I see I surround myself with family and friends. I talk to my partner and command staff as needed after calls. I remind myself that God has a purpose and he controls all outcomes.
 
What has been the biggest sacrifice for your family (due to your job)?
Patterson: Having to miss out on certain events as a family from school events to just family outings. Sometimes it feels like my family puts their plans on hold so that I can assist those that are in need.

Are any of your other family members first responders or in public service?
Patterson: I have other family members that have been in fire and law enforcement. I am the first in my family to go into EMS.

As EMT-1 what are the duties of your job?
Patterson: My job is to work as a team with a Paramedic to assist those in need for the best possible outcome.
Outside of work what do you enjoy doing?
Patterson: Hobbies and interest outside work include family time, camping, and fishing