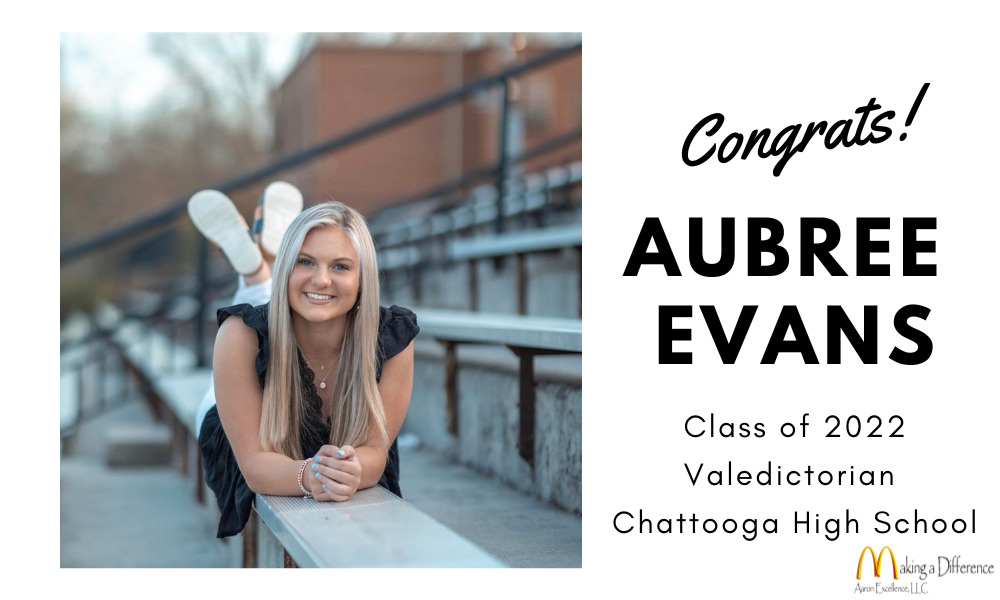 This student athlete spotlight features Chattooga High School's class of 2022 Valedictorian, Aubree Evans and is brought to you by Jim Aaron's Summerville McDonalds.

Graduation ceremonies will take place Friday, May 27 at 8pm at the Little Big Horn Stadium.
AllOnGeorgia conducted a Q and A with Evans asking her twenty questions.
Question #1: What are your plans after high school?
Answer: My plans after high school are to attend the University of Georgia and major in Biology.
Question #2: Which extracurriculars, clubs, sports, have you been a part of?
A: I participated in competition and spirit cheerleading, basketball, and softball. I am also a member of Beta club and HOSA, in which I currently serve as the President.
Question #3: How do you want to be remembered from high school?
A: I would like to be remembered as the girl who was kind to everyone she met. I hope that I was a light to those around me and that people were able to see Jesus when they looked at me!
Question #4: Favorite Class / Favorite teacher (does not have to be high school)
A: I would say that my favorite class and teacher would have to be all of my healthcare classes with Mrs. Mcquese because she's really helped me on my path to a career in the medical field!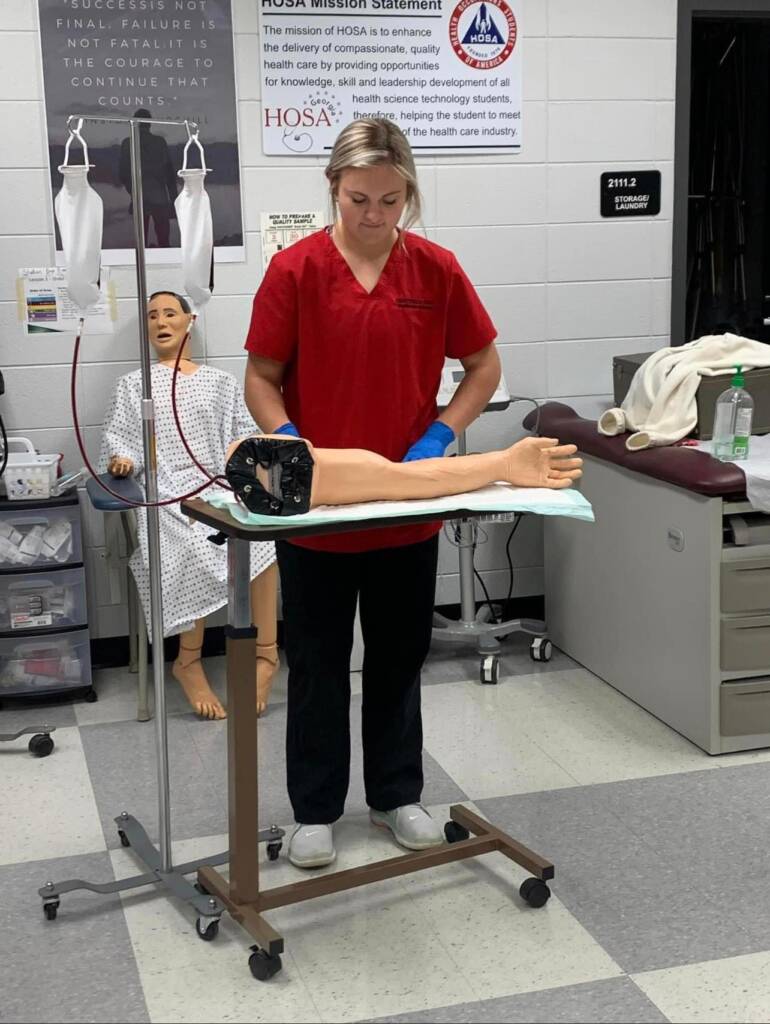 Question #5: Where did you attend elementary/middle school?
A: I attended Menlo School.
Question #6: Where do you see yourself in 10 years?
A: In 10 years, I see myself hopefully graduated from medical school and finishing up my residency to become a Family Medicine Physician.
Question #7: What made you choose UGA?
A: I have known since I was a little girl that Athens was where I belonged. From attending games and other events there at a young age, I fell in love with the atmosphere and it became my dream to go to school there. UGA football has always been one of my favorite things… go dawgs!
Question #8: What was your best memory from high school?
A: I would say that my best memory from high school would have to be when I hit the walk off double in the first round of our state playoff games this year. That was definitely a moment I'll never forget.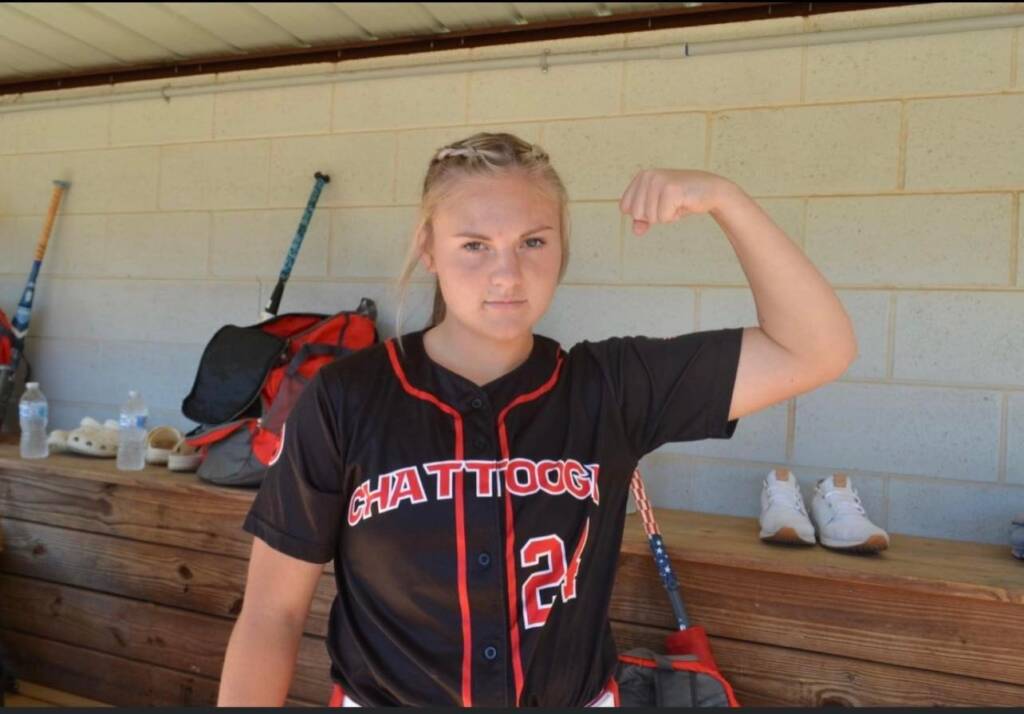 Question #9: What has been the highlight of high school?
A: The highlight of high school for me has been the people. I love the fact that our high school has three different feeder middle schools because when you actually get to high school you get to meet so many new people. Most of the people that I have encountered on my high school journey have made a lasting impact on my life!
Question #10: Describe your high school experience in three words
A: Memorable, rewarding, and impactful.
Question #11: Complete the sentence: "I will always remember…" (something from your school experience)
A: I will always remember the pride of Chattooga High School.
Question #12: List any scholarships you received:
A: I have received the Zell Miller Scholarship.
Question #13: What will you miss most about CHS after you graduate?
A: I will definitely miss the students and the faculty the most. Not only have I formed relationships with my peers, I have also formed relationships with many of my teachers and staff that I will definitely miss.
Question #14: What was the most challenging class for you?
A: The most challenging class for me would definitely have to be AP Biology. It was not easy but Ms. Benson taught it so well and she helped me to be able to pass the test at the end of the class!
Question #15: What is your greatest achievement during high school?
A: My greatest achievement during high school would definitely be earning the title of Valedictorian. I have worked so hard throughout my 4 years of high school to achieve it so hearing my name finally called out was amazing.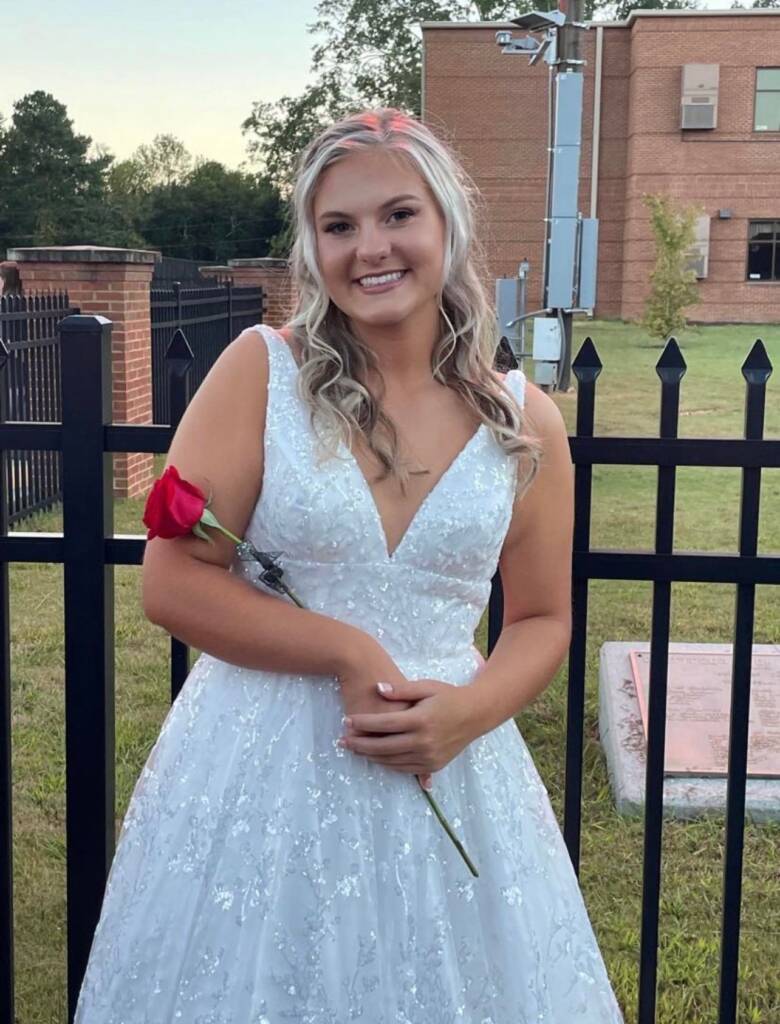 Question #16: How have you changed since freshman year?
A: Since freshman year I definitely have grown as a person and I feel like I am able to appreciate things and people more.
Question #17: Out of all your years in high school, which one was your favorite and why?
A: I would say that my senior year has been my favorite year of high school because this year I've just let myself have a lot of fun and I've become close with a lot more people!
Question #18: A senior quote
A: "Wherever you go, go with all your heart."
Question #19: A word of advice for underclassmen
A: Enjoy your high school years because they will be gone before you know it and just have fun! Also, you can achieve anything you put your mind to if you're willing to work for it!
Question #20: Who (teacher) had the most impact on your education?
A: I would definitely say that Mrs. Appelbaum and Ms. Benson have had the most impact on my education because I was able to have both of them for 2 years and they really pushed me and prepared me for the next step of my education.