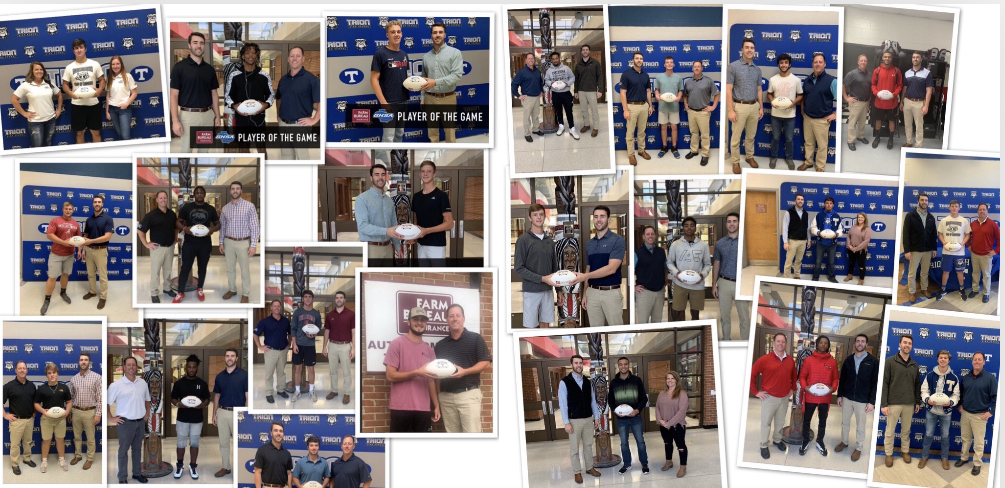 High School football is a big deal in small towns. On Friday nights members of the community wear their red or blue and head out to the Little Big Horn or Sam R. McCain to support their team.

While both the Indians and Bulldogs are getting ready for their football awards banquet, many players have already been highlighted for their effort on the gridiron.
Sid Gowens and Carter Logan, of Chattooga County Farm Bureau, spent the season recognizing student athletes from both Chattooga High School and Trion High School as part of their Player of the Game program. A player from each school was selected as Player of the Game for each game the team played.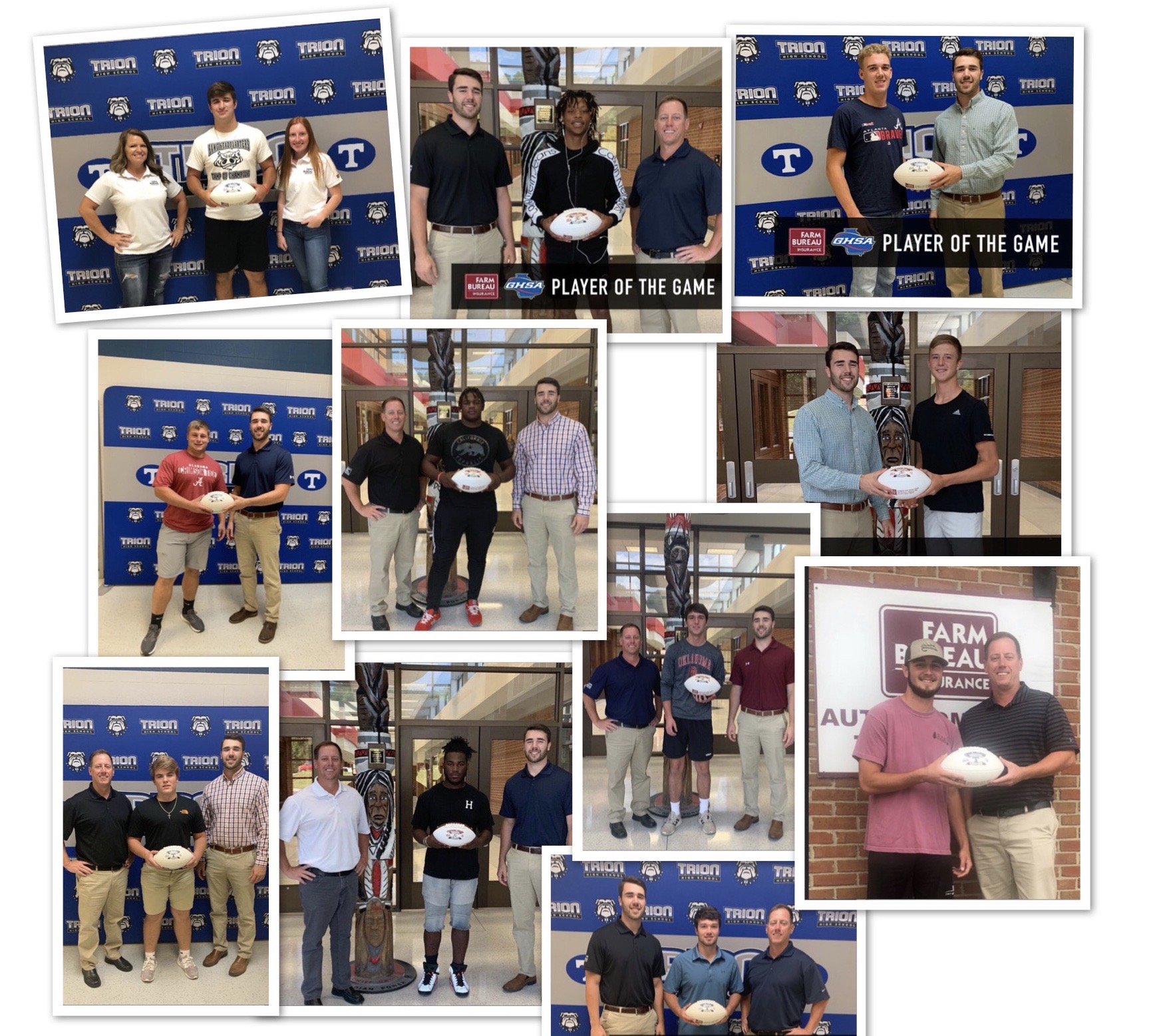 The players of the game are selected by the coaches as a way to to highlight a player who works hard on and off the field and shows leadership and character for their team. Even with a loss, a student is recognized for heart and hustle shown during the game.
Each Player of the game is recognized with a trophy football. The footballs are full size, genuine footballs with Player of the Game artwork and come with a display stand. Gowens purchases the footballs from Volunteer Collectibles in Jefferson, GA, at a cost of $55 per football. The Player of the Game program is no cost to the schools and all costs for awards are covered by the Chattooga County, Georgia Farm Bureau Insurance agency.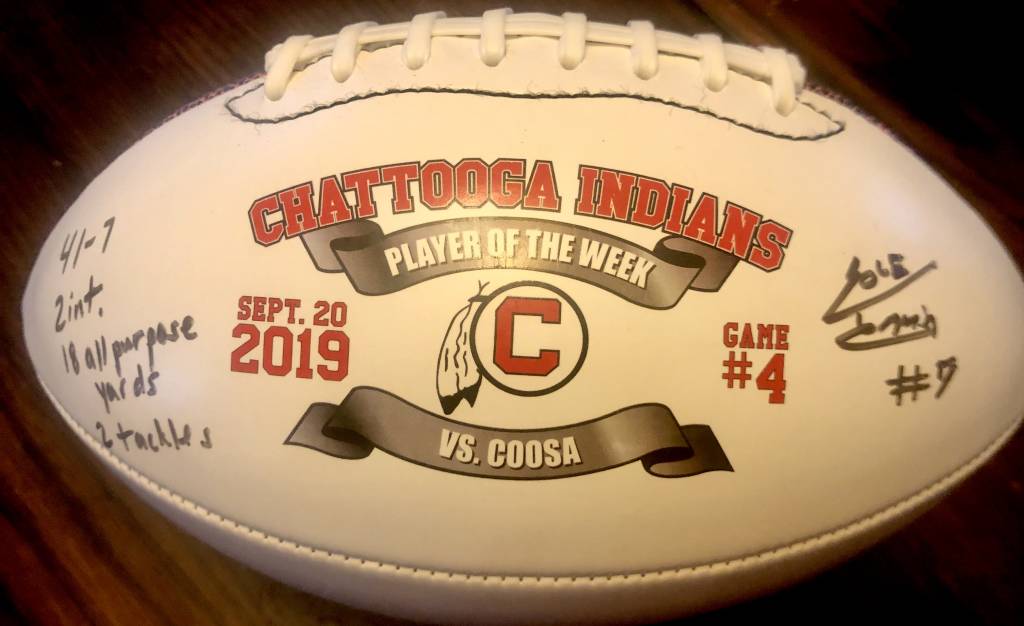 Gowens says the Player of the Games program is important because it has allowed him the privilege to get a glimpse behind the jersey of many student athletes in the community.
"At each trophy presentation I have been truly impressed with the caliber young person that I've encountered. Chattooga County is blessed with two great high schools each with a dedicated and supportive fan base that takes great pride in their school. Both schools are filled with kind, respectful, intelligent young people that strive to represent themselves, their school, and their community well. At Farm Bureau we simply want to recognize those students with a token of our appreciation and let them, their family and the community know that we are grateful to have them on the home team," Gowens said.