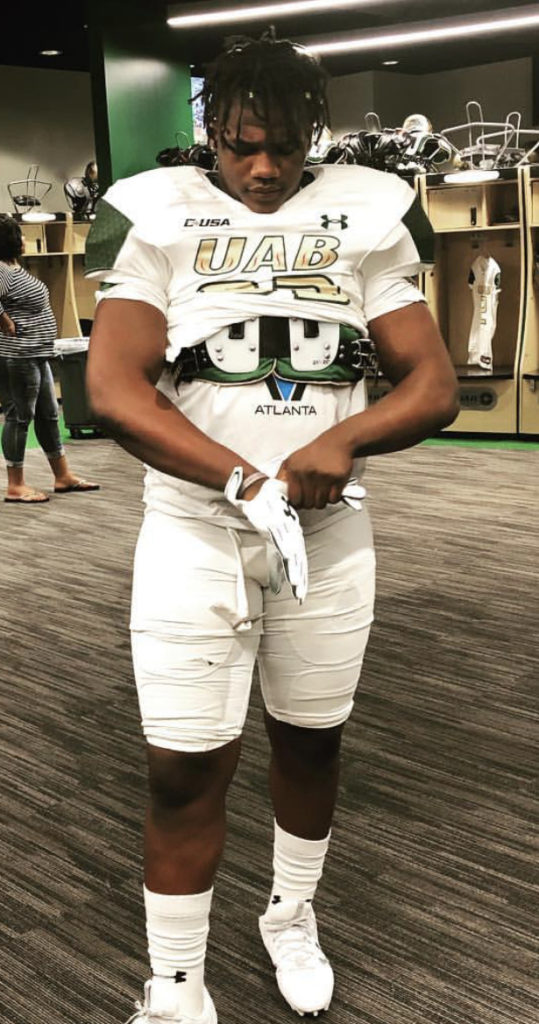 Fresh off of his second consecutive appearance in the GHSA Wrestling State Championship Finals and his first heavyweight title, Chattooga Indians defensive tackle Luis Medina, 285 lb 6'2", is hitting the recruiting trail as college football coaches across the nation have been singing his praises. Medina picked up offers from Florida Atlantic's Coach Lane Kiffin along with UAB and Troy this past week and will be heading to the University of Louisville this week for an official visit. "Playing at the next level would be an honor for me," said Medina. "It would be a reflection of all the work I have put in throughout my high school career."
Boy I hope this pays of one day 500lb 🏋🏾‍♂️with no spot 🤫💪🏾#dontneednohelp @Mansell247 @247recruiting @RecruitGeorgia @NwGaFootball @IMGAcademy @Elite11 @_UnderTheRadar_ pic.twitter.com/k5PfsLPj98

— Luis Medina (@luismedina_83) February 23, 2019
Medina has scholarship offers from:
Florida Atlantic University
Troy University
University of Alabama-Birmingham
Coastal Carolina
UT Chattanooga
In addition to the offers, Medina has gotten serious interest from a dozen other programs including:
Appalachian State University
Middle Tennessee State University
Kennesaw State University
Louisville University
Medina has impressed coaches at the next level with his rare combination of speed, power, and agility as demonstrated in a recent twitter video of the junior squatting over 500lbs.  "It's like a dream come true," says Medina of the recruiting process.
Medina recorded 70 tackles (40 solo) (30 assist), eight tackles for loss and seven sacks in the 2018 season.