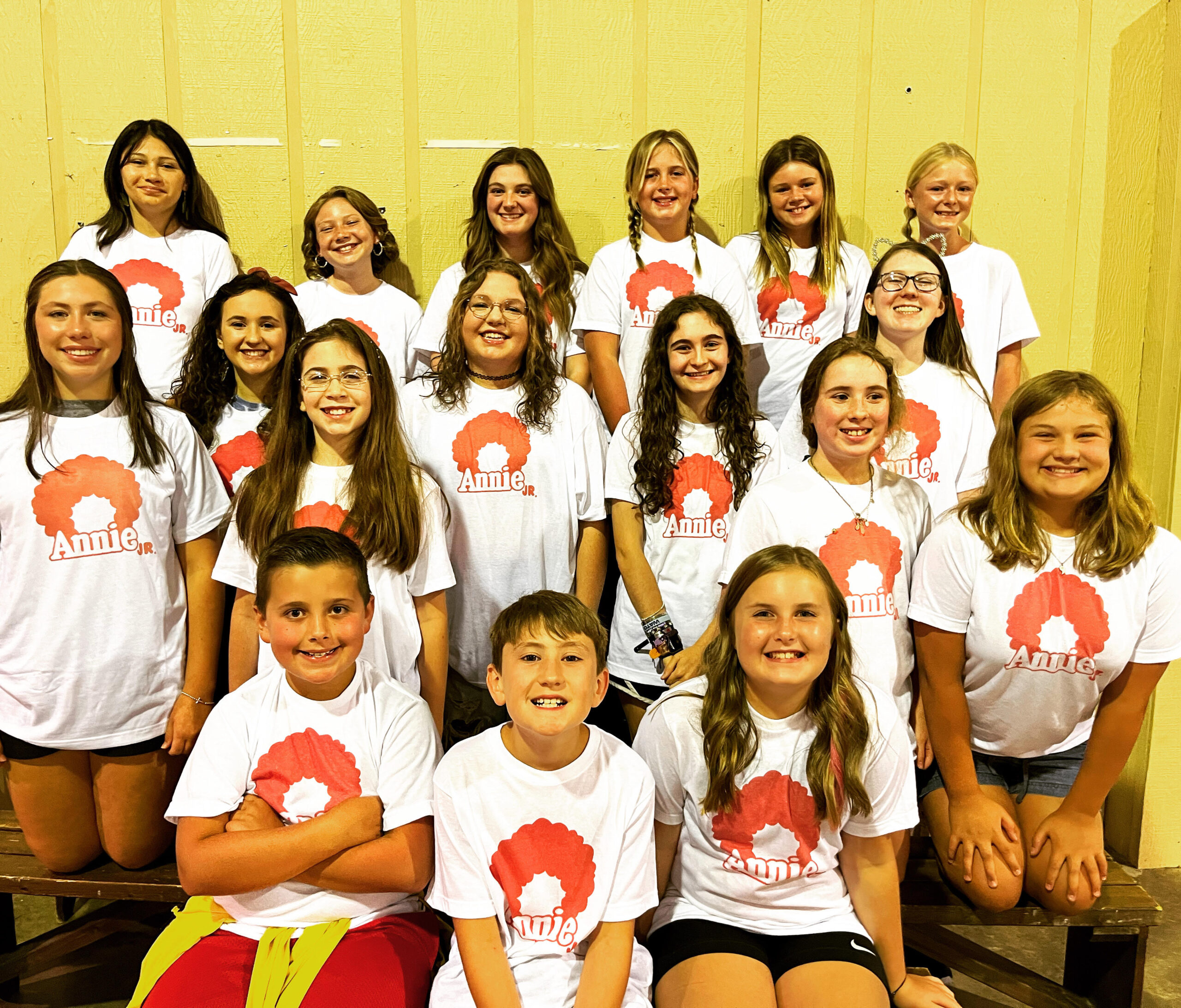 Chattooga Curtain Call will present Annie Jr. and Annie Kids next weekend. Chattooga Curtain Call (CCC) is in its eleventh season and back to the show that started it all, Annie. Students Kindergarten through 12th grade have been practicing all summer to bring you the show about a little orphan who captured America's hearts. Fall in love all over again with Annie, Sandy, Mr. Warbucks and Grace Ferrell.

Annie Jr. is a full-length show with students from 4th through 12th grade. Annie Jr. performances are Friday August 4th and Saturday August 5th at 7pm. Tickets for Annie Jr. are $10. Annie Kids is a 30 minute show with a much younger cast who are just getting their first taste of theater. Annie Kids will be on August 5th at 1pm and tickets are $5. All performances will be held at North Summerville Baptist Church. Tickets can be purchased at the door with cash or check.
CCC is a non-profit organization that is responsible for bringing theater opportunities to the young people of Chattooga County. For more than a decade, students from many different area schools have come together to bring quality performances to our community. Keeping the performing arts alive in our county and giving young people enriching experiences in theater is the goal of CCC. Each year, we have the pleasure of providing a Fine Arts Field Trip so that students from our county can come see the show. We have served thousands of students through this back-to-school event for the past five years.
We hope that you will come out and support Chattooga Curtain Call so that we may continue our dedication to arts in our community. Annie, Miss Hannigan and the rest of the cast can't wait to perform for you. Don't Miss Annie Jr. – August 4th and 5th at 7pm and Annie Kids – August 5th at 1pm!