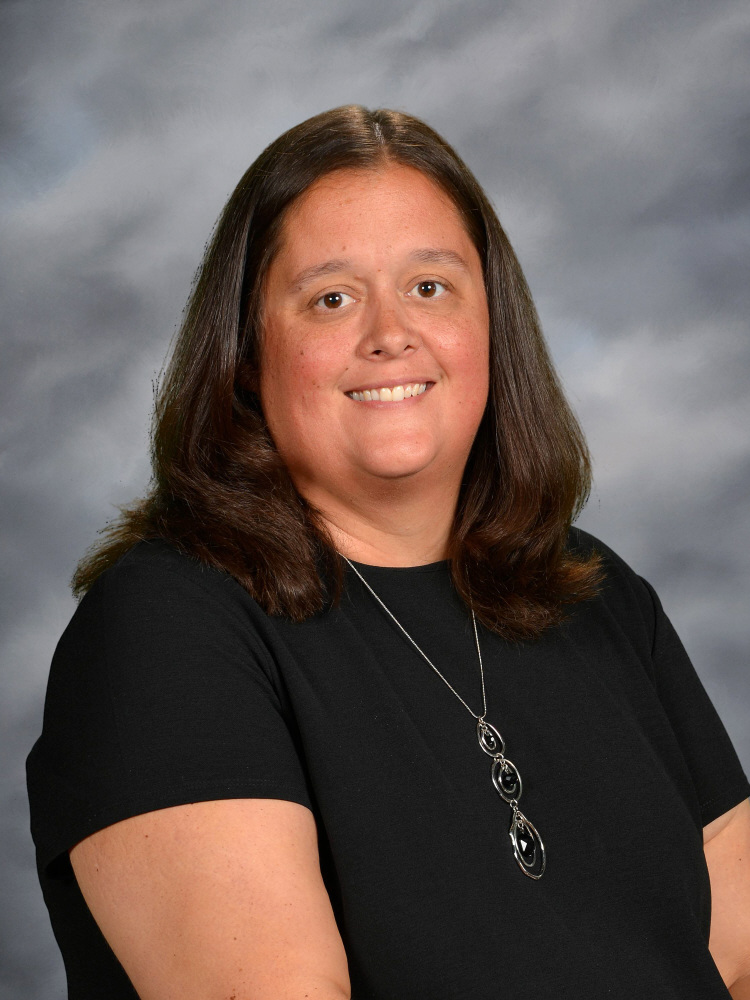 Each year the staff at Chattooga High School votes for a colleague they feel has gone above and beyond in the classroom to be honored as Teacher of the Year.

For the 2019 school year, her colleagues selected Mrs. Beth Howard as Chattooga High School's Teacher of the Year.
Background
Beth Howard received a Bachelor of Science in Middle Grade Education from Shorter College, a Masters in Education with a focus on Literacy at Lesley University and an Educational Specialist Degree in Curriculum and Instruction from Lincoln Memorial University.      
Beth started her teaching career in 2001 at West End Elementary in Rome, Georgia. She worked eight years at West End teaching sixth grade students in an elementary setting. Also, she spent eight years teaching middle school students at Trion Middle School. While teaching middle school she had the opportunity to teach 6th grade Social Studies, 6th grade Reading and 6th and 7th Grade Science.   In 2017 Beth began teaching science at the high school level.  She currently teaches Environmental Science and Biology at Chattooga High School. Mrs. Howard will start her 19th year teaching in the Fall. 
Beth and her husband, Casey Howard, both grew up in Chattooga County and live in Summerville.  They have two children who are very active in academics and athletics in the Chattooga County School System.  Emma Ann, an upcoming Sophomore at Chattooga High School, plays on the Chattooga High School Softball Team and is a member of FCCLA at Chattooga High School. Their son, Ben, attends Lyerly Elementary as an upcoming third grader. Ben plays basketball, baseball, and is counting down the seconds to when he can become a member of the Chattooga Bass Fishing Team.  
"It is an honor to be selected Chattooga High School Teacher of the Year.  I am blessed to work with the most amazing administrators and teachers who love and support the students at CHS," said Mrs. Howard.
AllOnGeorgia reached out to Mrs. Howard to take a look behind the lesson plans.
AOG: What led you to teaching? 
Mrs. Howard: I have always had an instinct to help others and to make sure they have everything they need to be happy and successful.  I am happier when the people around me are thriving. Not only did I realize early in life that my goal was to help others, but I also developed a love for science.  Throughout school, I had phenomenal science teachers who fostered a love of exploring and discovering new things, while motivating me and pushing me to do my best.  When I graduated high school, I entered college with aspirations of going into the medical field to help others; however, I knew very quickly that this was not the direction I wanted to travel in my quest to serve others.  I wanted to pass down the knowledge, motivation and love for science that my teachers had given to me. I could not have chosen any other profession more perfect than being a science teacher. 
 AOG: What has kept you in education? 
Mrs. Howard: In July, I will start my nineteenth year of teaching.  These nineteen years have been filled with many changes in curriculum, different methods of teaching, and higher student expectations.  At times, these changes have been very difficult to work through; however, one thing has always been consistent— the love that I have for my students.   Every student who walks through my door holds a special place in my heart.  I love to hear about their successes both inside and outside of the classroom (sports, band, church, family, work).  When they have struggles in life, I try my best to help them through by supporting them and letting them know that I am always there to help them.  Seeing my students grow academically is very important and a part of teaching that I take seriously.  Academic successes will become evident after a relationship has been established.  My students know that I am always there to show them love, to support them through their successes and failures, and to motivate them to never give up.  
AOG: What is the greatest reward of teaching? 
Mrs. Howard: The rewards from teaching are endless, but the greatest for me is when students find their passion.  I love seeing each student discover their interests and have opportunities to follow their dreams.  I teach a diverse group of students with various aspirations.  Some aspire to attend medical school; some aspire to be teachers; other talented students aspire to advance their trades at a technical school. These paths, plus others, are wonderful options for my students. It makes me proud to see them find what they want to pursue as a future occupation. Therefore, my greatest reward is seeing my students find their niche and do whatever is takes to achieve their goals.   
AOG: What is the most frustrating part? 
Mrs. Howard: I feel like the most frustrating part of being a teacher is the assumption that test scores and a student's ability to be successful in the future are directly connected.  This assumption is false and will cause more harm to our students than good for our students.  Students should not be analyzed and looked upon as numbers. A student's future success is not defined by their Lexile level, determined by scores on a state test, or measured by how many times they make honor roll. Success comes from establishing a work ethic that cannot be broken, creating a never give up mindset, and learning from mistakes.   
AOG: What impact do you want to make on your students? 
Mrs. Howard: I take my responsibilities as a teacher very seriously. The time that I spend with my students could impact them throughout their life.  I pray for my students daily, and I also pray for guidance and direction on how I can be the best example possible for my students. I strive to not only be a good teacher who instills an importance of getting an education, but also a good person who demonstrates hard work, integrity, and kindness to others.  The impact I want to make on my students is for them to leave my classroom knowing that that I will always believe in them, that I will always be here to give them support in good times and bad, and that I love them dearly.