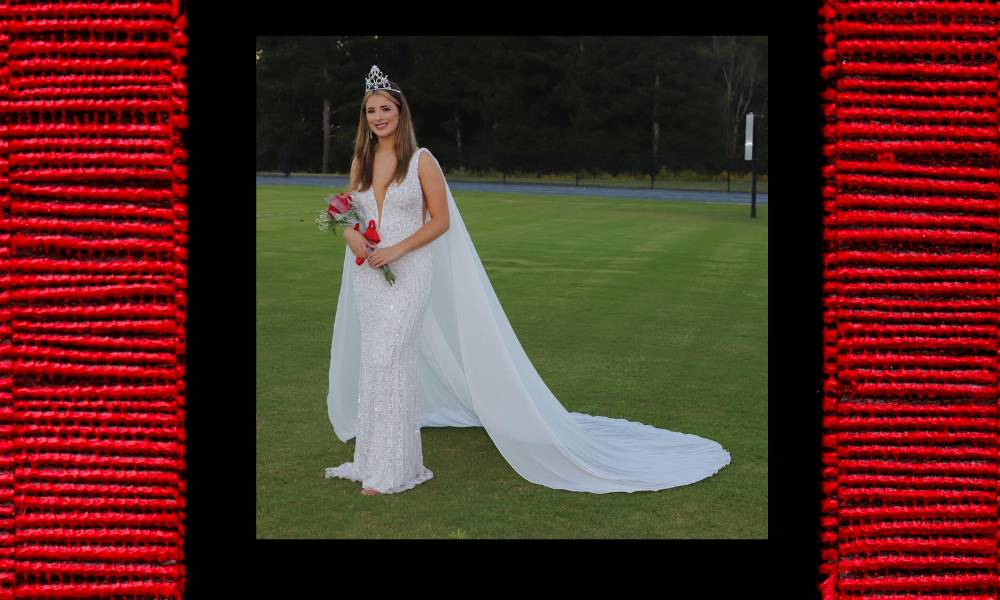 Chattooga High School crowned the 2021 Homecoming Queen and her court Friday night before the Model football game.

Winners were– Queen- Abigail Groce, 1st- Justine Gladney, 2nd- Caroline Hodges; Junior Princess- Bailey Thomas; Sophomore Princess- Kendra Heroch; and Freshman Princess- Libby Mobbs.
Abby Groce said she couldn't believe it when her name was called, "I was so overwhelmingly excited. It still feels like a dream!"
"I'm so honored to represent my class! I am so proud of my class for our amazing accomplishments in athletics and academics. Over the past four years, I've truly made the best friends I could ask for. I'm so thankful for the relationships I've acquired through CHS, and am so beyond thankful that my closest friends chose me as their Homecoming Queen," Groce told AllOnGeorgia.
According to Groce the best thing about CHS is how close everyone is to each other. "It truly is a family. There isn't one student, teacher, or faculty member that doesn't have my best interest at heart. We work every day to better each other as we better ourselves, I truly love CHS for that."
Groce is a student athlete playing soccer,  a four-year starter on volleyball, a member of the BETA club, art club, and Literary Club,  and an active member on the HWC Praise Team .
After high school she plans to attend a four-year university and major in Business.