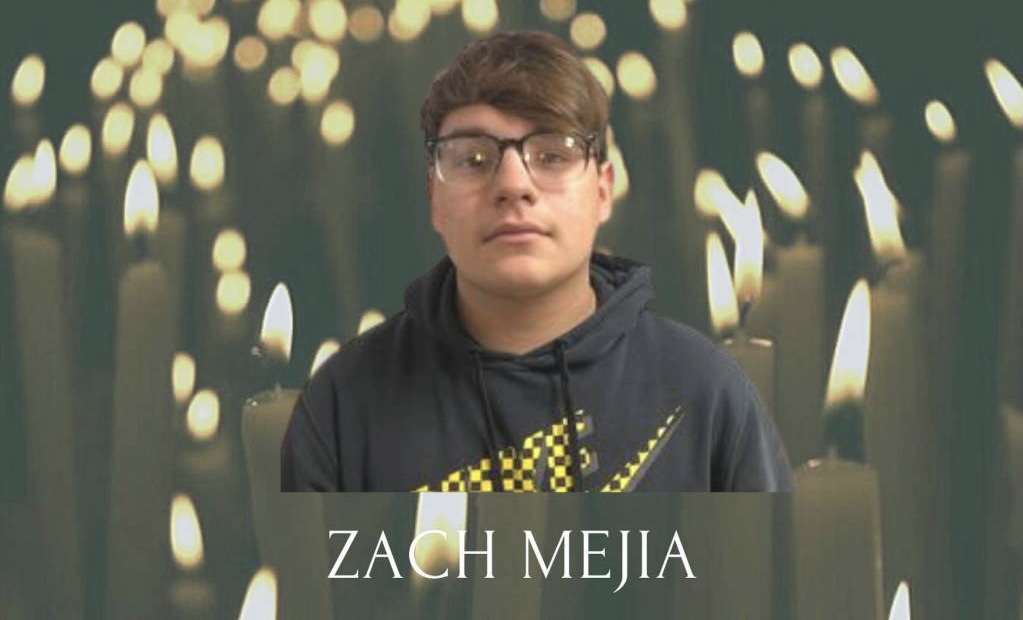 Andy Espinosa pleaded guilty to the murder of teenage Chattooga High School student Zach Mejia on Wednesday in the Superior Court of Chattooga County.
Espinosa was sentenced to life without the possibility of parole.
Zach's Mom, Sara said she was glad about the sentencing, "I am thankful he will not get parole and not ever be able to hurt anyone else."
Zachary Mejia, age 15 was repeatedly stabbed with a knife by Espinosa on Wednesday, December 9, 2020.
"It was hard to hear about how many times he was stabbed and the many lacerations," Sara said speaking of the court date.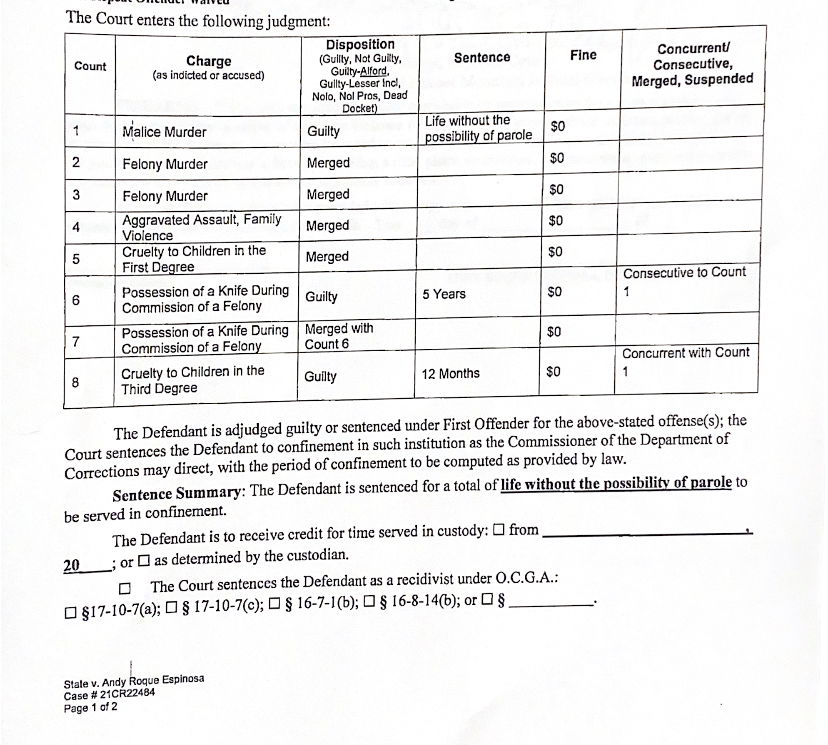 On Wednesday, December 9, 2020 at approximately 7:30 p.m. Deputies were dispatched to 23 Williams Street in Lyerly, Georgia in reference to a stabbing. Once on the scene deputies found a 15-year-old male with numerous injuries and an adult male attempting to render aid. Further investigation revealed that the male rendering aid, Andy Roque Espinosa, age 29 of a Summerville address had attacked the 15-year-old with a knife. The juvenile victim was transported to Floyd Medical Center by Redmond EMS where he succumbed to his injuries.
Zach's family includes his mother, Sara Mejia; father, Abraham Lopez; brothers, Jonathan Mejia, Nicholas Mejia, Christian Lopez, Ricardo Lopez, and Moises Danilo Lopez; sisters, Sophia Mejia and Esmeralda Lopez; grandparents, Janet Treadaway, Tina Treadaway, Maria Mateo and Martin Lopez; and best friend, Aaron Simpson.
Sara said this has been hell to go through, but that she and her family had received a lot of support from the community.