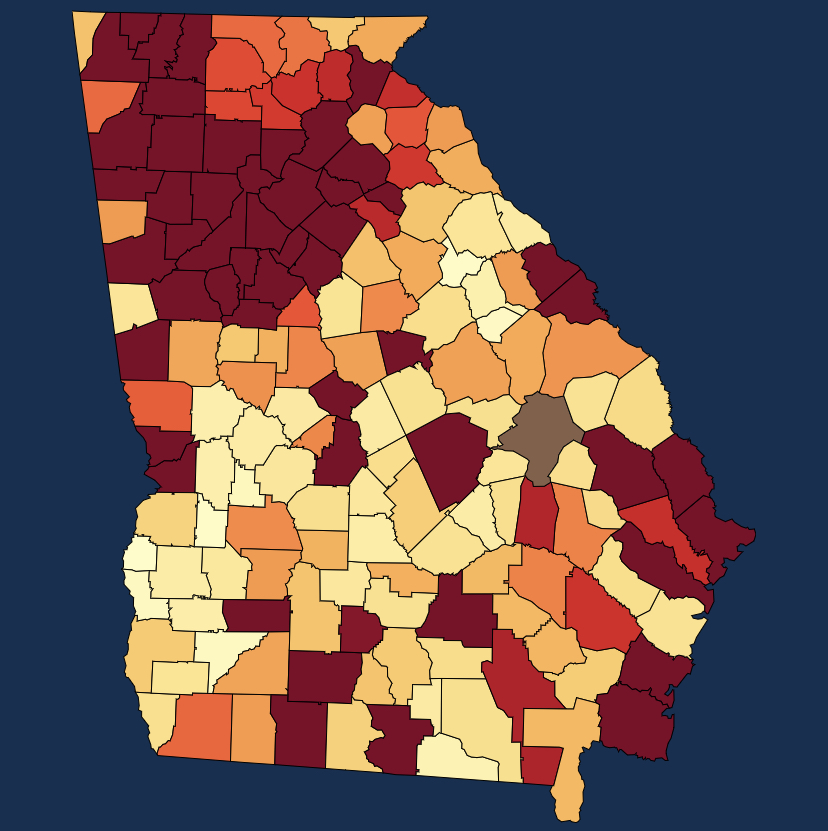 Chattooga Schools Superintendent Jared Hosmer responded to a Covid-19 media inquiry asking if there had been any reported cases within the school system since school started.
"Yes, we have had several positive cases reported to us since school started. We will be publishing COVID Data to our website on Friday afternoons starting tomorrow," Hosmer responded. 
The school system will be reporting COVID information on the District website on Friday afternoons beginning tomorrow.
Chattooga County Schools (CCS) will implement the following guidelines for the 2021-2022 school year.
MASKS:
Masks will be optional for students and staff.
QUARANTINE & CONTACT TRACING:
• Individuals that have been vaccinated for COVID-19 who are exposed to someone with a confirmed COVID-19 case ARE NOT required to quarantine.
• Individuals that have NOT been vaccinated and who are exposed to someone with a confirmed COVID-19 case will not be required to quarantine if they are not symptomatic; however, the decision to quarantine will be parental choice and an excused absence.
• Individuals who have tested positive for COVID-19 within the past 3 months and recovered are not required to quarantine or get tested if they do not develop COVID-19 symptoms.
• Contact the school's principal if a student tests positive for COVID-19.
• The principal/school nurse will help determine if there are any close contacts.
• Notifications will be sent if a student/staff in their child's school tests positive for COVID-19.
• Parents of students that have been in close contact of a positive, COVID-19 individual will be notified on a
case-by-case basis.
• Chattooga County Schools will post COVID-19 data on the district website at https://www.chattooga.k12.ga.us/
POSITIVE COVID-19 CASES:
Chattooga County Schools will follow the Department of Public Health guidelines which require individuals who test positive to remain isolated for 10 days from the date of symptoms and remain fever-free without fever reducing medication for 24 hours prior to returning to school.
VACCINATIONS:
Georgia Department of Public Health recommends COVID-19 vaccinations, however, they are not required for staff or students. For information about COVID-19 vaccinations, visit: CDC COVID-19 information.
SCHOOL OPERATIONS:
Enhanced cleaning measures will continue, with classrooms and high touch areas being disinfected often throughout the school day.
Chattooga County Schools will continue to encourage social distancing.
Visitors will be limited to business-essential personnel. Appointments are encouraged.
Restrictions that were imposed for recess, lunchroom capacity, field trips and other activities/events for the 2020-2021 school year will be removed for the 2021-2022 school year. CCS will monitor the COVID-19 data and if restrictions become necessary, Chattooga County Schools will adjust.
ADDITIONAL INFORMATION:
We will closely monitor COVID-19 cases in the county and in our schools as we return for the new school year. Chattooga County Schools will update our district website, schools' websites and notify media outlets if changes occur.