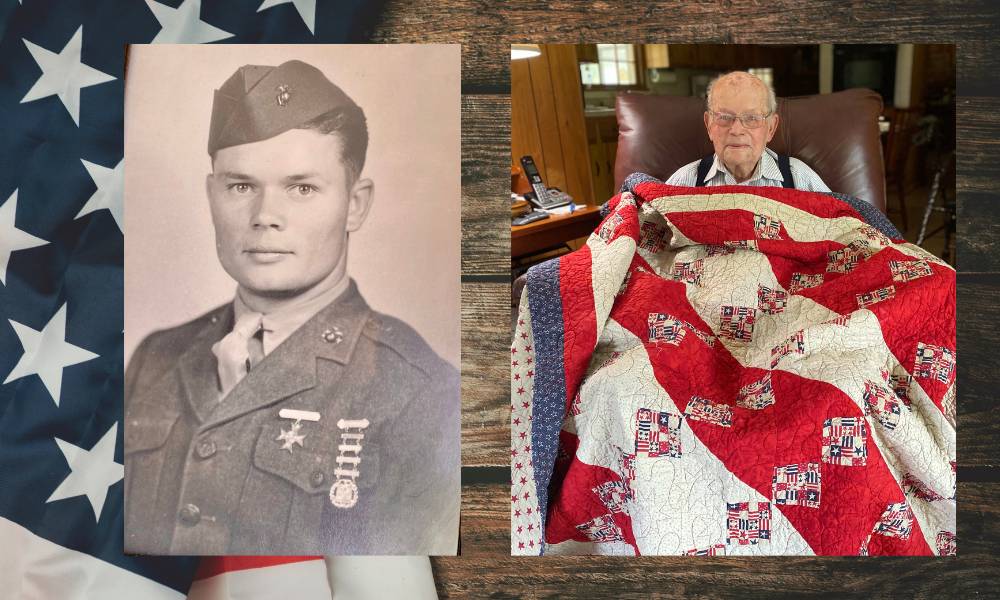 This Veteran spotlight is brought to you by the Law Office of Ken Bruce.

US Marine Sgt. John Shamblin was honored with a Quilt of Valor on Wednesday at his home. Due to COVID-19 there was not a big ceremony for the Veteran.
Sgt. Shamblin served in the First Marine Wing from 1943-1945. His unit was close to the action at Okinawa, Green Island, and Boganville and bases all over the South Pacific. His job in the Marines was to repair fighter planes. He spent two Christmases in the South Pacific Islands.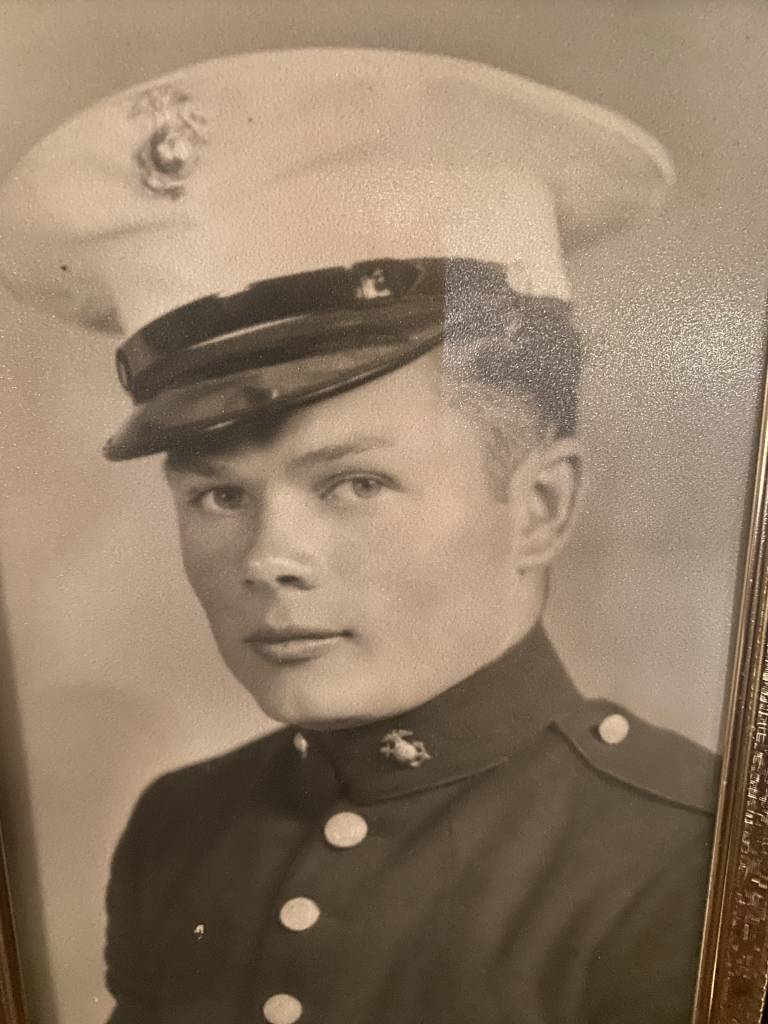 After the war he came home to Chattooga County, Georgia and got a job at Crawford Hardware (the Crawfords' owned two hardware stores at the time, one in Lyerly and Summerville). Mr. Shamblin recalled that Mr. Crawford told him after he was there for three or four years that he'd make sure Mr. Shamblin got the store.
Mr. Crawford was true to his word and in 1955 Shamblin and his wife Bobbie bought the hardware store in Summerville and changed the name to Shamblin Hardware. He ran the hardware store for 30 years.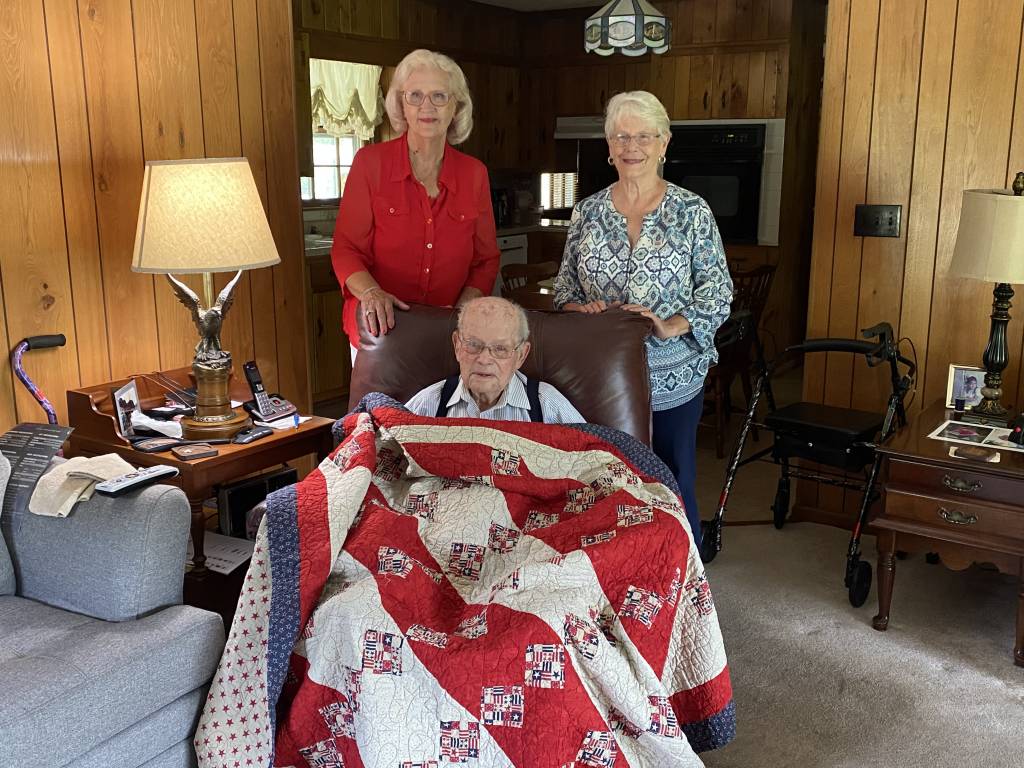 These days the 97 year old Veteran takes it easy, and while he said he doesn't have much family left, Mr. Crawford's son, Johnny Crawford stops by for a visit every Sunday.