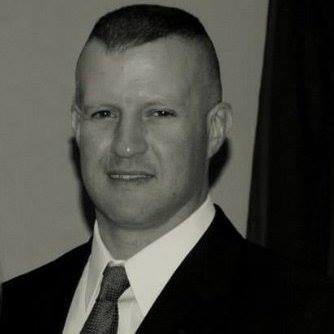 At the Trion department head meeting held Tuesday morning, September 4th, Police Chief Jason Kellett presented a letter of resignation. "It's just time for me to look for other opportunities," Kellett told AllOnGeorgia.
"There's no dirt, no scandal, that will come of this," Kellett said.
Kellett has been Chief for four years and was about to begin his fifth year and has 24 years experience in law enforcement. "This was completely and totally my descision, and something I had contemplated for weeks and months."
Kellett will work a notice, the exact time frame is still being worked out, but could possibly extend until the first of October.
Trion Mayor Larry Stansell said he wasn't shocked at Kellett's decision…."he's the best police chief the town of Trion has ever had. He's done a fantastic job." One of the issues surrounding Kellett's departure, according to the mayor, was the council of Trion. "They refused to buy police cars which are desperately needed, they refused a modest pay raise…they have been disrespectful to him." According to the mayor, Kellett was severely underpaid and his salary is controlled by the council.
Stansell went on to list many of the accomplishments of Kellett including the $40,000 worth of school equipment he tracked down in South Georgia, solving many armed robberies, and several other situations that highlighted his excellent policing and administrator skills.
"He was there early to work school traffic and late to see his night shift officers come in," Stansell said of Kellett.
In fact, the Mayor plans to ask Kellett to assist him in finding and interviewing a replacement.
As far as what is next for Chief Kellett, he says he plans to stay close to his home base and the community he has served.