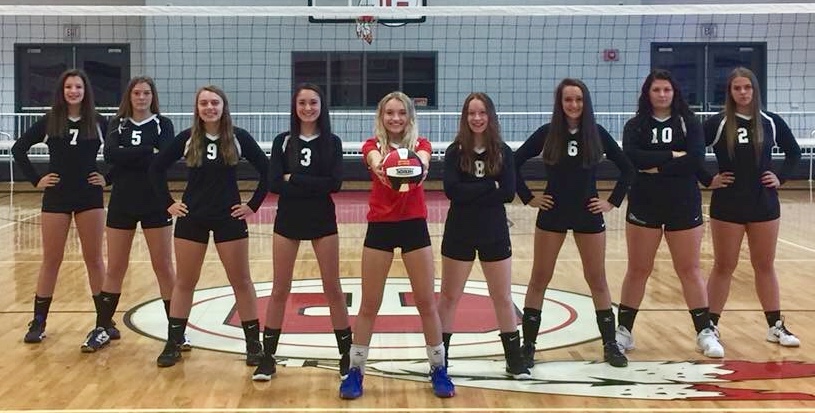 Chattooga Volleyball beat Gordon Central 25-11, 25-13, 25-9 (played 3/5 for area) bringing home a BIG AREA WIN!

The Indians also beat Coahulla Creek 25-18, 21-25, 15-10.
Against Gordon Central, the Indians had minimal errors and served many aces. Tayler Watson was Player of the Game serving 12 points in a row in the third set many of which were aces. 
Against Coahulla Creek the Indians played a little slower adjusting to their speed instead of continuing to play our game. "We pulled together in the third set and really played well. Emily Deberry and Jamie Beth Childers really got us fired up at the end of this match," Coach Williamson said.