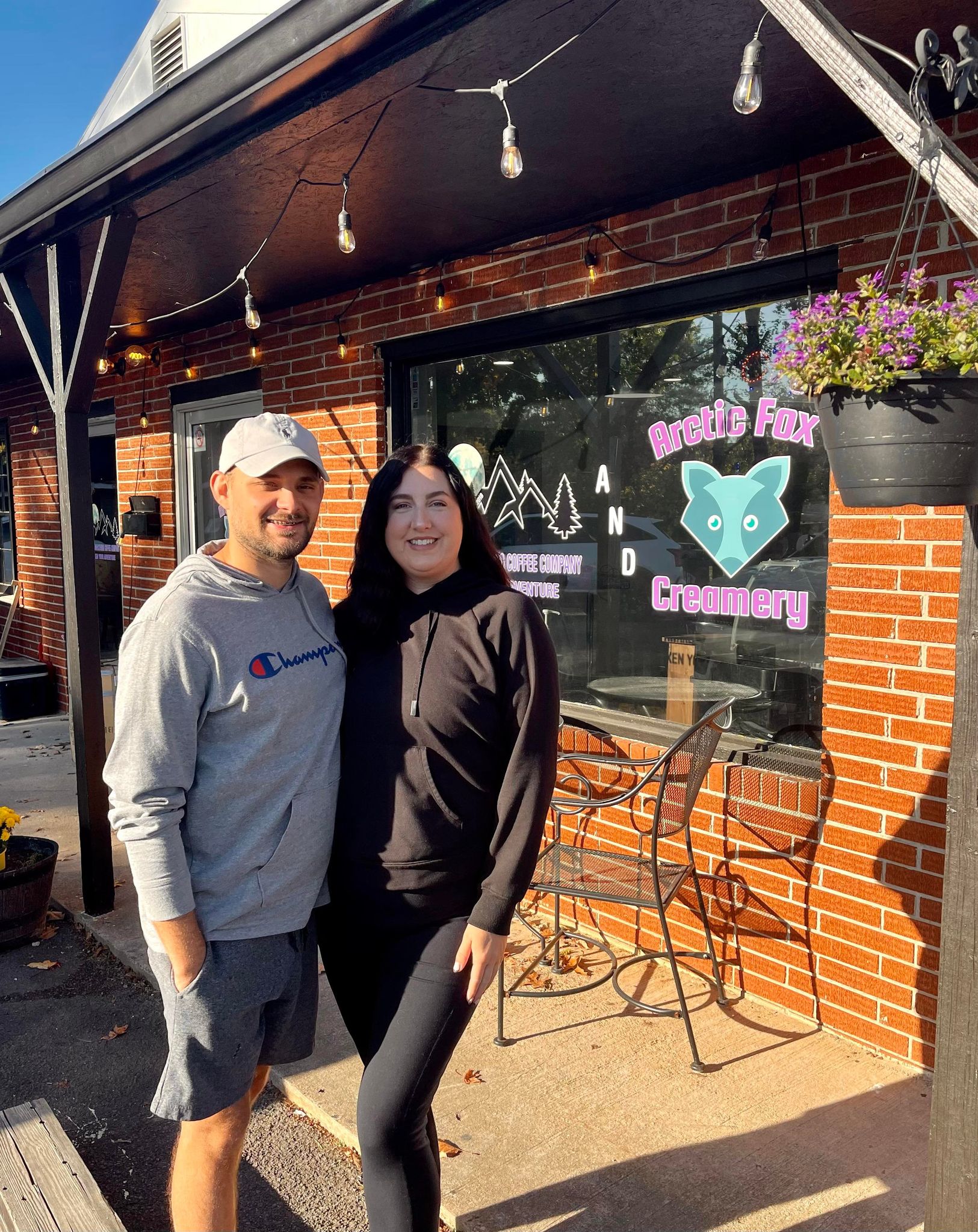 What do you do when you love coffee as much as Dane Maddux? Easy, open a coffee shop.

"The Great Awakening Coffee Company was born because of Dane's love of coffee. Some would say he is a coffee connoisseur," Dane's wife and co-owner of the Great Awakening Coffee Company, Vanessa explains. "He has dreamed of opening a coffee shop since the age of 12. The vision and ideas came seriously since his early 20's. Since then he has studied the art of coffee."
In fact, Dane has studied and sat under some big names in coffee in order to learn all that he would need to make good coffee.
To have good coffee, one has to have a green beans and a great roaster. 
"Before opening a brick and mortar, we chose a coffee roaster to use. We use a coffee roaster about 1 1/2 hours away. We buy our beans fresh, meaning they are green, from Panama and then our roaster roasts them for us. This means they are super fresh, they haven't been bagged and sitting on a shelf for weeks/months. They roast them and we pick them up next day," Vanessa said.
Vanessa pointed out that, "the coffee farm we buy from pays their workers fair wages, this means we are in the fight against slavery and unfair wages," which is important to the couple.
After securing the beans and the roaster, Dane and Vanessa opened up the Great Awakening Coffee Company in October 2020 inside of Dirt. Later the couple ventured into the ice cream business as well on the other end of Summerville.
"Once we opened up our ice cream shop, Arctic Fox Creamery, we were able to acquire the building next to it and decided to move our coffee shop there," Vanessa said. "After the Labor Day flood, we were forced to move early due to losing $15,000 plus on equipment and merchandise."
Vanessa said the move has been good and everyone is adjusting nicely. "Our renovation is almost complete. We will have one side completely devoted to serving coffee and ice cream. The other side will be all sitting area with ample amount of space to study or do homework or meeting space. We have also built a stage which means we will have a lot of cool upcoming ideas. This side will also be available to close off privately and rented out for private events."
Afternoon Delight, Coffee and Ice Cream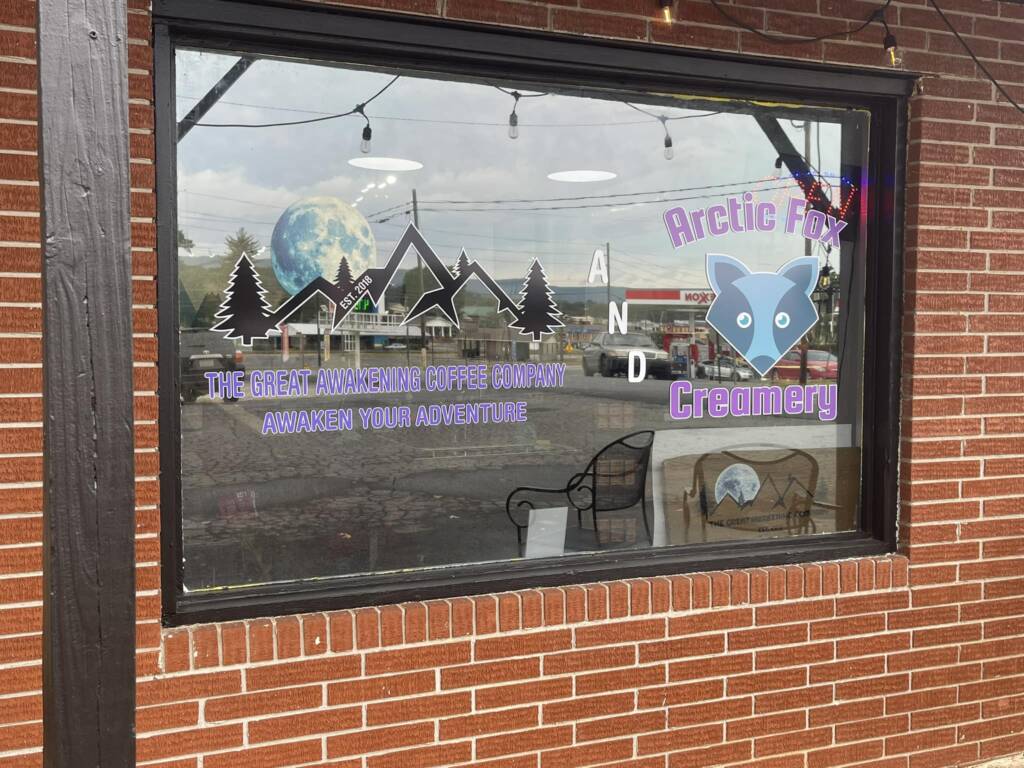 Coffee and ice cream go perfectly together. Parents can get coffee while kids get ice cream after school.
The Great Awakening Coffee Company (GAC) is open Sundays 1pm -8pm  and Monday- Saturday 6am-8pm. The coffee shop is located at 33 Marvin Ave (beside Circle K).
When asked what their favorite part of owning businesses in Chattooga County is the couple said, "Our favorite part of owning these businesses is not money or success but it is genuinely the relationships and connections we have made with people over the years. We feel that our space is an inviting space for people to come in and talk to us about their problems, pray/laugh/cry with them. We love it and truly just love to serve our community."
GAC offers a order online option as well. You can view the menu here: https://www.thegreatawakeningcoffeeco.com/