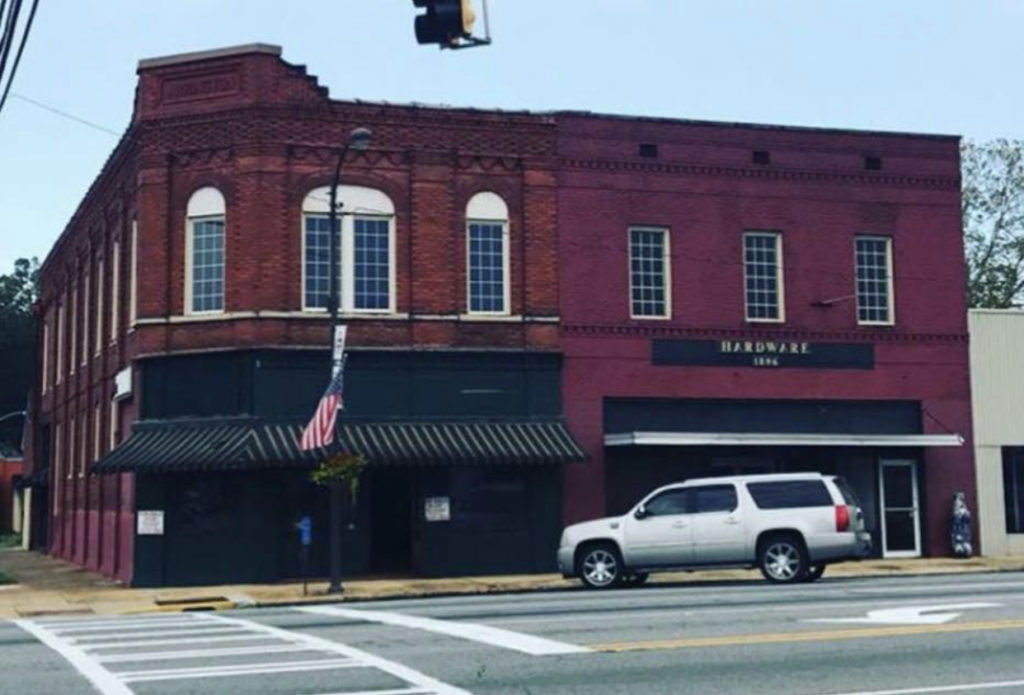 Thatcher's BBQ and Grill announced in a Facebook post they are close to the Summerville opening date and are hiring:

"We have taken several applications and hired about half our staff and they have been training in our Calhoun Ga location! This process has been much longer than expected but we are finally in our end stages of opening!
***We still have several positions open but our immediate need is a Meat Smoker/Processor(day shift position). If you or someone you know would be interested in this job please apply online."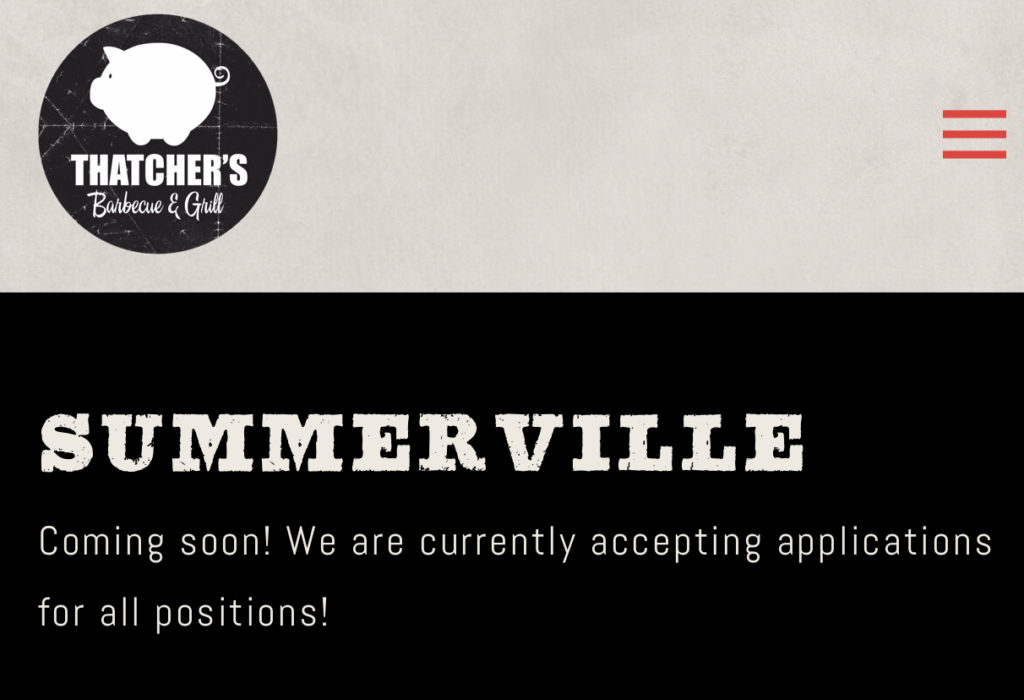 Apply for a job here.
Thatcher's BBQ will open their newest location in Summerville, Georgia in the old Arrington Drug building, at the corner of Commerce Street and West Washington Street.
As far as what Chattooga County residents can expect for the inside of the historic building, Thatcher says, "the dining room… we are keeping it simple and keeping the old exposed brick." The structure went on to become Jackson Drugs which is what most residents remember it as. Thatcher plans on adding other rustic elements to maintain his BBQ theme. "We use rusted barn tin from a barn in Calhoun, Ga on other parts of the walls. It will have the booths and tables, of course, with a bar at the server area." Thatcher went on to remind patrons that the restaurant will be a family friendly environment. "No alcohol will be served, so the bar is like the Waffle House bar that you watch kitchen and servers work."
Thatcher estimates the restaurant will employ approximately 30 people. The menu will be the same as the other Thatcher's BBQ restaurants with daily specials listed on a board.
Initially, the restaurant dining area will be on located on the main floor.
As the oldest building on Commerce Street, the Arrington Drug Building is an iconic landmark structure in Chattooga County. Built in 1896, Arrington Drug Store eventually sold and became Jackson Drugstore in the early 1900's and operated over a span of three generations. The glass front was closed in with the large green wooden doors and the striped green awning became a staple of the downtown strip.
About Thatcher's:
Thatcher's BBQ and Grill started in April of 2010 and is family owned by John and Melanie Thatcher of Calhoun, Ga. Since the beginning, it has been their goal to provide quality food, large portions and great service all at an affordable price.Thatcher's started as a take out only shack located next to Jenkins Park in Trenton, Ga. Within A year, customers wanted a place to dine in so they moved a portable building next to the shack and made the first Thatchers dining room. They later added a screened in porch and demand grew over the years causing them to outgrow the original shack and move into a much better facility in the town square of Trenton Ga.
After two years in business, John wanted to come into the business full time. Wondering if their success at Trenton was a fluke and hoping others would like what they do, they tried their hand at a second location in the Rosedale community of Gordon/Floyd Counties in a Rural area. Demand grew within a few months to the point they were turning away guests and could not serve everyone. After a year in Rosedale they moved to Calhoun Ga where that location has won Best of the Best for Calhoun two years in a row.Considering the success of the first two locations and John's never ending boredom and desire to grow, he and Melanie found a smaller place in Catoosa County Ga just outside Chattanooga And Ringgold. It has one Best New restaurant for 2015 and continues to see standing room only crowds week after week. In 2017, Chickamauga Ga was opened and has seen growth Month after Month.
It is the goal of the Thatchers to continue as a Family owned and operated business and they have recently welcomed their son and Daughter In Law to the leadership team .