While many country stores have shuttered their doors over the years, in the rural area of Teloga in Chattooga County the community is welcoming the opening of the Teloga Country Store.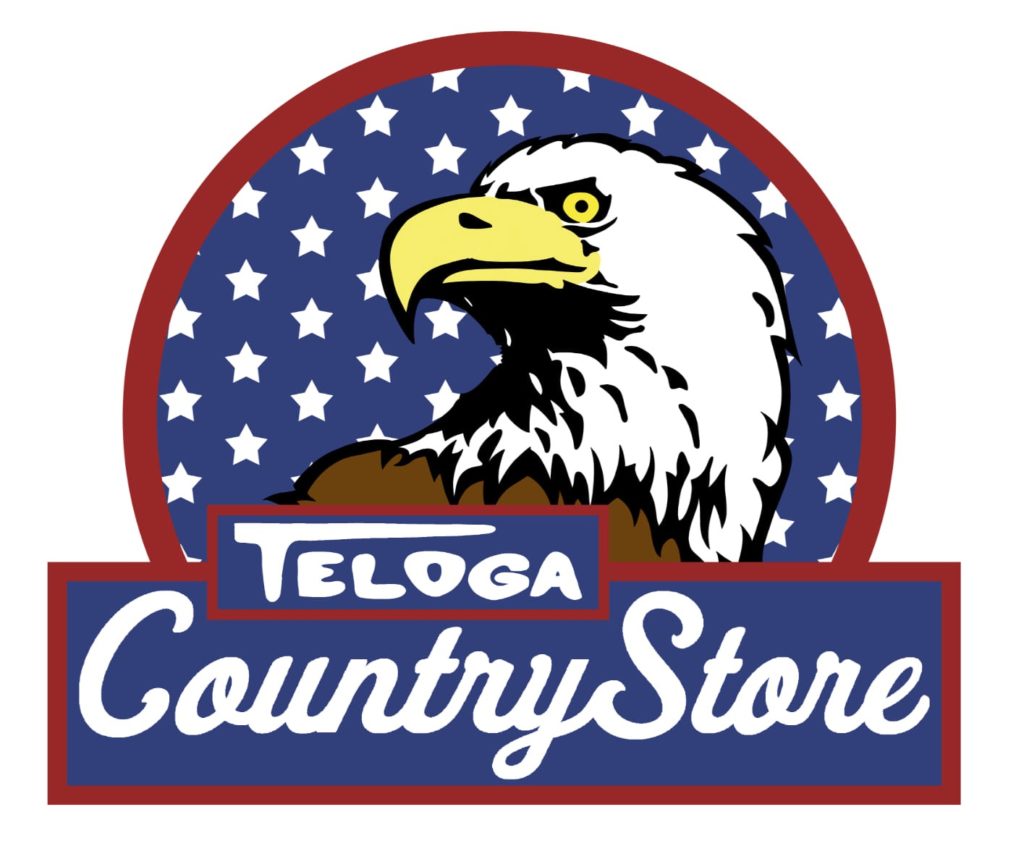 Ben Thompson purchased the store at the end of March of this year.
The renovation process was a long, hard six month journey. "We had to tear out everything in the building and throw it away. The store had been long neglected and had to be completely redone on the inside," said Thompson.
In fact the only original item in the store is the table locals have gathered around for decades. Thompson had the table refinished.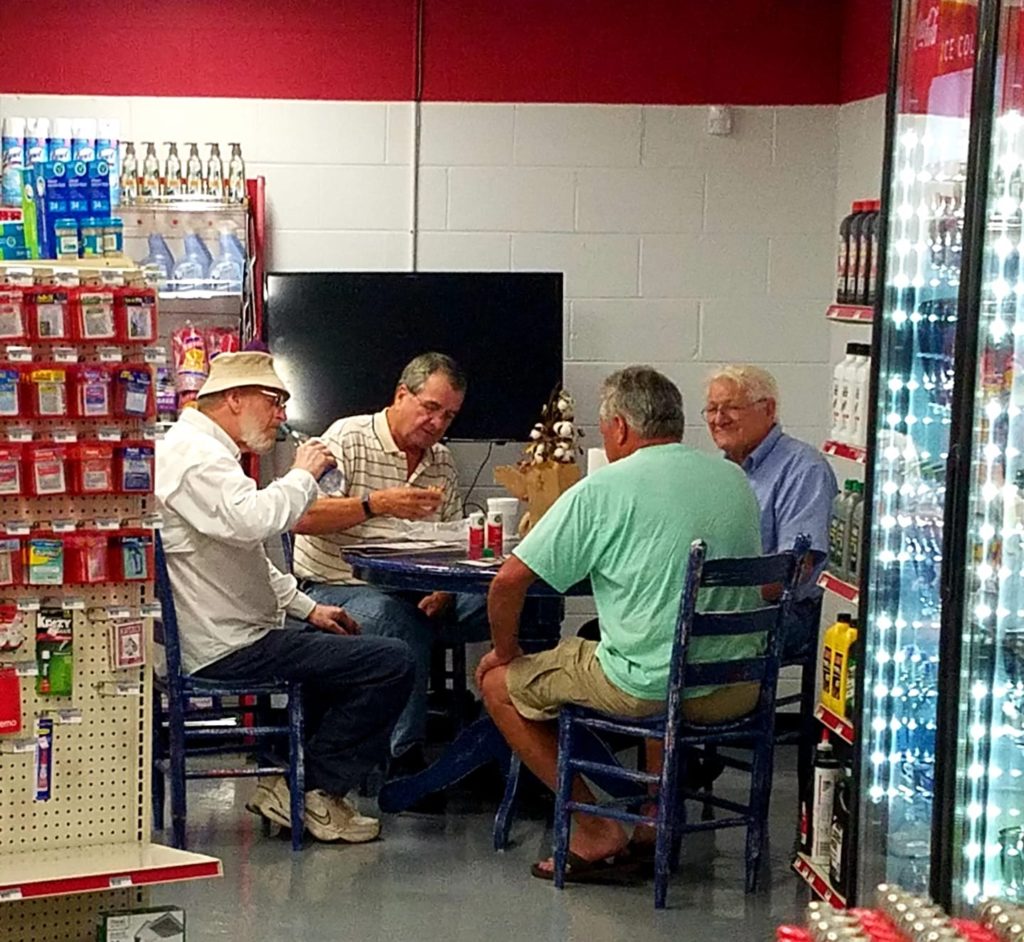 Dale Rash built the store in the late 80's. "It was the go to place in the Teloga area. It was a flourishing business," said Thompson. His vision is to return the store to the good ole days.
"We want to make it like it used to be, a friendly and welcoming store that provides grocery items, drinks and tobacco, great breakfasts and lunches. A place that the community can come to and get things they need without having to drive all the way to Trion or Menlo."
Thompson said he is still working out the menu details, but plans to offer daily specials. Thompson is also in the process of restoring the gasoline pumps, which will add another convenience to the Teloga community.
The Teloga Country Store hours, as of right now, are Monday thru Saturday 6AM-8PM and Sundays 1PM-5PM. Teloga Country Store, formally Sims Country Store, is located at the corner of Trion Teloga Road and Hwy 337.
The store also offers a convenient drive thru window where customers can get breakfast, lunch or any item from the store.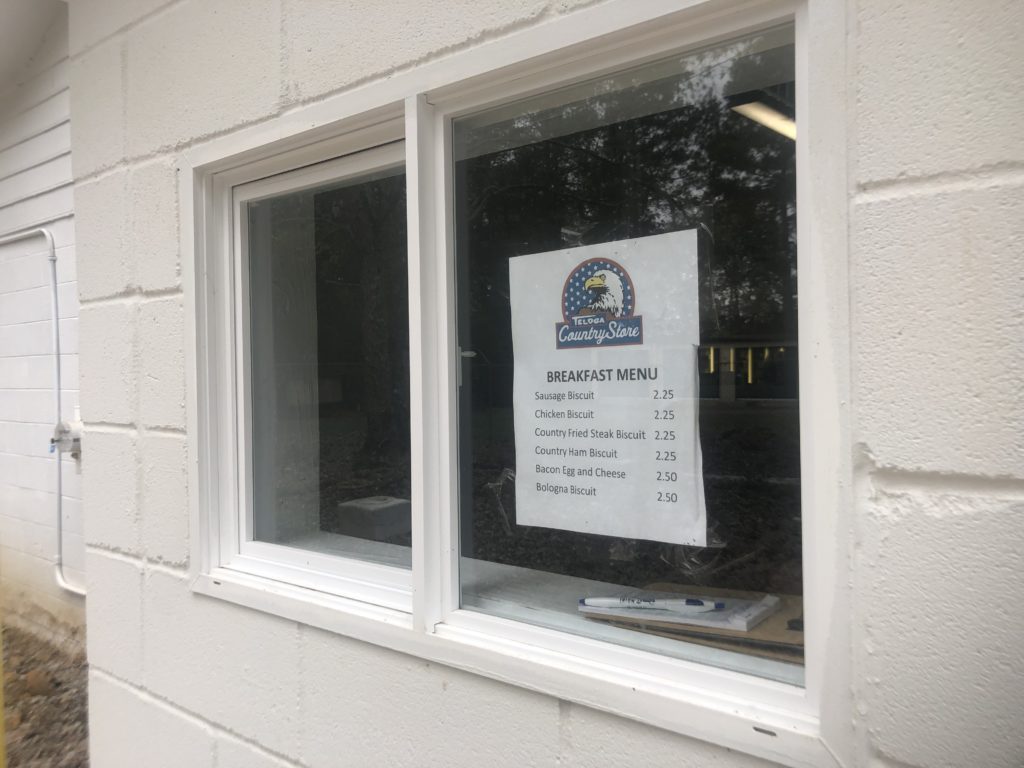 The business is getting 5-star reviews on facebook:
"You won't find a cleaner place around, and the food and service is great. Ben and Karen have done a great job with this ole store! Highly recommend!!" Christopher Capehart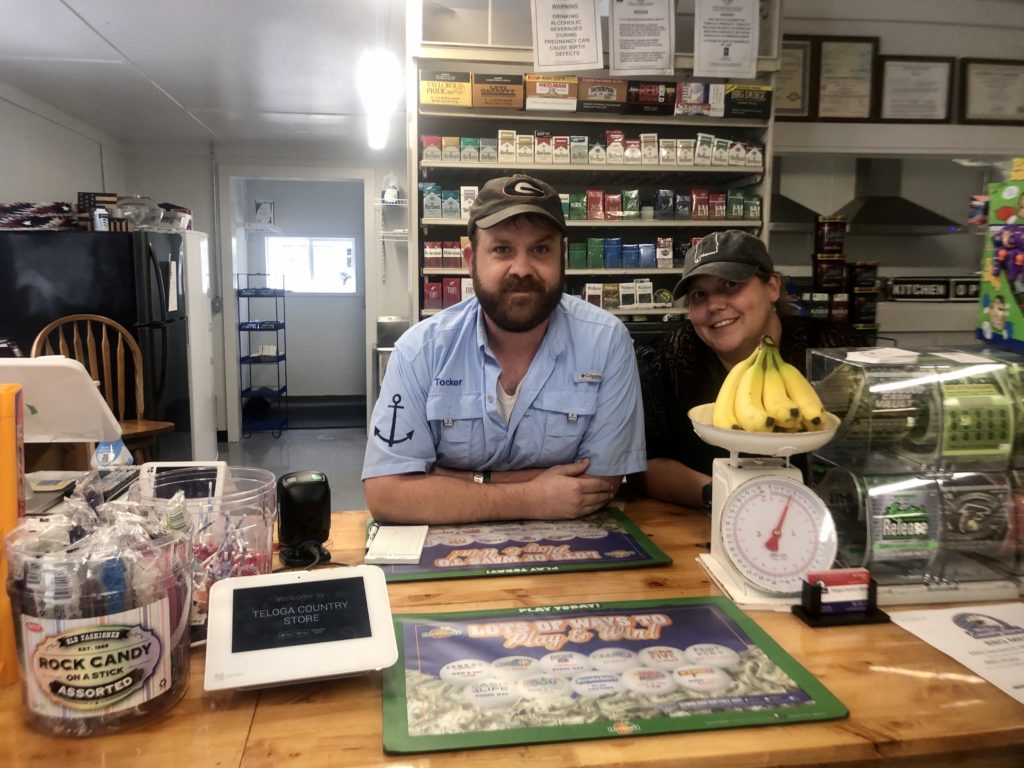 "Great store. Great people. Convenient location · Knowledgeable staff · Great selection." Tracie Mitchell Dotson