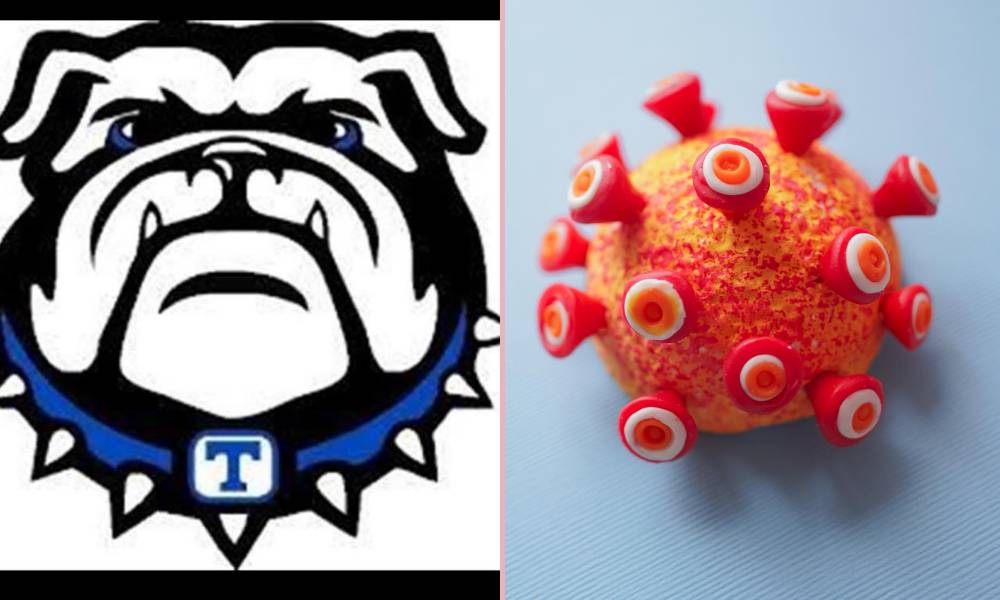 Trion City Schools says that it has come to their attention that one of their athletes or staff members has tested positive for COVID-19.
In a letter sent home to parents the following information was provided:
"The infected person started showing symptoms following a scheduled outside workout activity. This person was not within 6 feet of any individual continuously for more than 15 minutes as required by the CDC recommendations nor was he present in the locker rooms or other indoor facilities that day. Therefore, we do not feel that any of our athletes are at a high risk of being infected. However, we will follow necessary procedures to keep our other athletes and staff as safe as possible."
The infected individual is required to be quarantined for 14 days OR until proof of a negative test can be provided.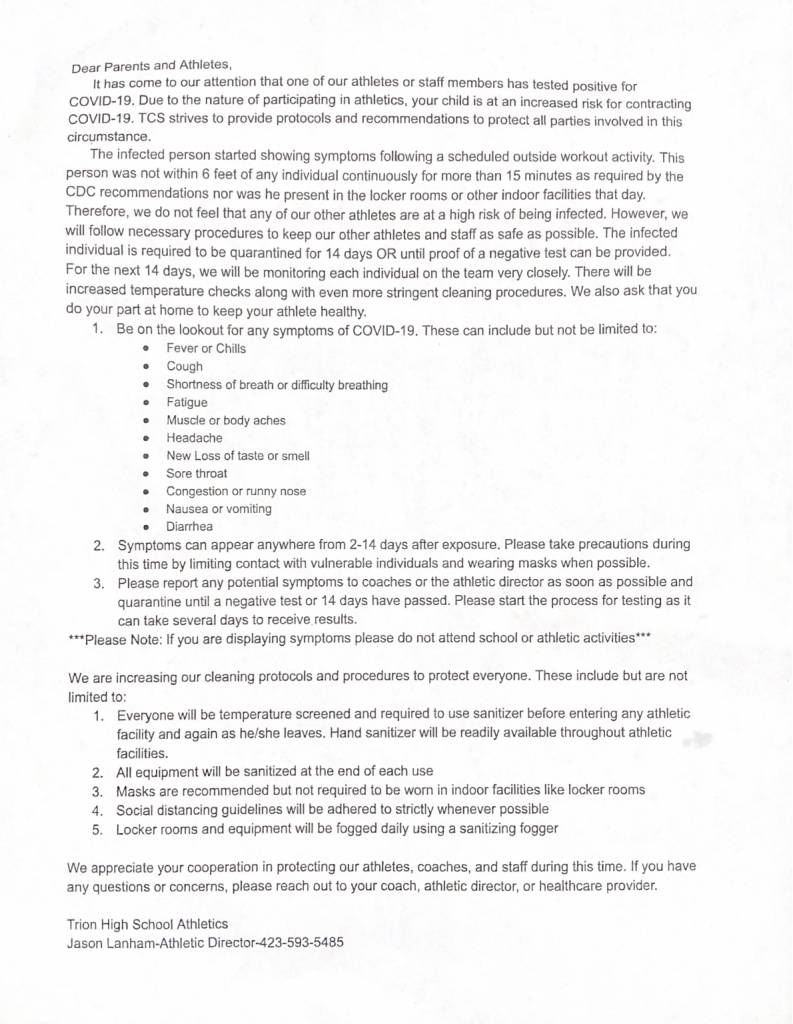 Over the next 14 days TCS will be monitoring each individual on the team very closely. There will be increased temperature checks along with more stringent cleaning procedures according to the letter.
The increased cleaning protocols and procedures include but are not limited to:
Everyone will be temperature screened
Hand sanitizer will be required to be used
All equipment will be sanitized at the end of each use
Masks are recommended but not required to be worn in indoor facilities like locker rooms
Social distancing guidelines will be adhered to strictly whenever possible
Locker rooms and equipment will be fogged daily using a sanitizing fogger