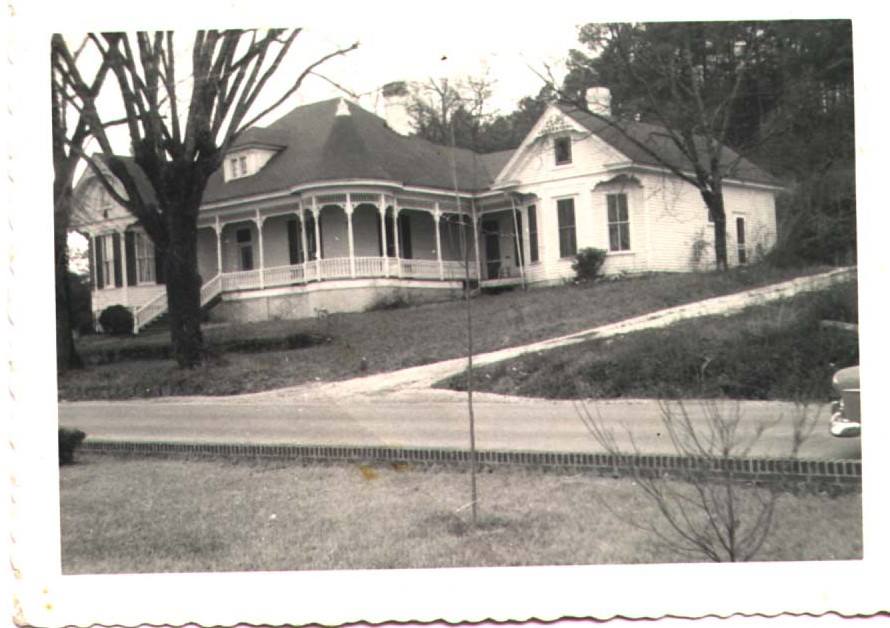 Older homes often hold so much intrigue, history and charm. The character found within  some of these priceless residences can transport you back in time. In the quaint town of Summerville, Georgia, there are few prettier Victorian homes than the Taylor House, and even fewer contain as much wealth of local history. The current owner, William Benfield, remembers riding by the Taylor home twice daily on the school bus, "it was the biggest, grandiose home in town. I just couldn't see it bulldozed."
Benefield stepped in and bought the Taylor Home close to three years to save the home from literally being bulldozed. Benefield has made much needed repairs to the floors and roof, as well as other structural repairs, and is now ready to sell the home to an individual who is enthusiastic about completing the restoration; with love and attention to detail. "We will be very selective on who we entrust with this property as it means a lot to us and our community," Benefield said.
The home was originally constructed in 1896 by prominent local attorney John D. Taylor, Sr. It was, and remains after more than 120 years, one of the finest examples of Victorian architecture in Chattooga County. Located at 191 NW Congress Street in Summerville, the seven bedroom, 3 bath home is 6,200 square feet with an one acre lot with enough road frontage for another house. Benefield is asking $29,900.00 for the home.
Benefield's team has already invested a lot of money and resources to get the restoration project ready to offer. "We have spent over $40,000 on this Chattooga county historic property," says Benefield. "The property is listed on the GA Trust of Historic properties. We have replaced most of the floor joist and spent $30,000 replacing the old roof. We have all the original porch posts and balustrades." There are also bonus items that are attached to the house. "The property comes with a great story and lots of antiques including a gold pocket watch that belonged to the original owner." Benefield has a vested interest in the home and is looking for the right team to take over the project. " [Buyers] should be able to prove the financial ability to finish it or have a pre-approved construction loan for the renovation. The loan should be a minimum of $130,000. Please understand that this house needs a lot of work but would be the prettiest Victorian in town if finished properly," writes Benefield. In addition, Benefield is open to non-traditional contract agreements. Benefield wrote on social media, "Trades would be considered. Interested in cars/trucks, guns, RV's. We will not owner finance."
For more pictures and information and photos visit "Save the Taylor House" on Facebook.