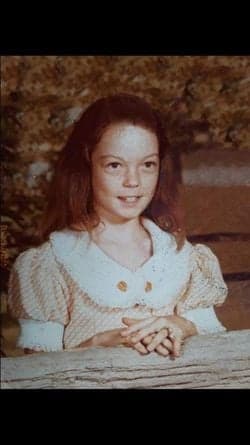 Lisa Ann was 13-years-old when she was kidnapped from a shopping mall in Rome, Georgia in 1982. She was tortured, murdered, and her body was dumped in Little River Canyon. 35 years later, her tortured family is still fighting to protecting other victims of violent crime, along with their memory and the agonized families they leave behind.
The Millican family, along with Alabama Attorney General Candidate Troy King, recently unveiled "Lisa's Law". The proposed bill is aimed at giving more rights to victims of violent crimes and their families, in honor of Lisa Ann Millican.
Lisa's Law, is a two-part bill. The first part could require notification from the governor's office to a victim's family before a sentence is commuted. The second part would help families have more legal control over protecting the victim's memory when it comes to people profiting off of the crime with documentaries, books, movies, magazine articles, etc.
Lisa's law would strengthen Alabama's son of Sam laws, which prevents a killer from profiting.
For decades, the Millican family have fought for Lisa's rights. Many have profited from her story without the family's permission. Due to Alabama law, the family says they can't even protect her name. "The profit for murder system works. It's happening every day, and there's nothing to stop them and it's time to stop them," said Cassie Millican, a family representative.
Recently a T.V. producer from the Oxygen network contacted the Millican family about doing a third re-enactment documentary on Lisa Ann's murder, the family urged opposition to the producer, and asked any former investigators or police officers who worked the case to not do the documentaries. "They cause and are causing our family pain, grief, and stress. We want peace for Lisa. We just went through a very, VERY grueling two months and we just want to heal," Cassie said.
Other documentaries have already been done about Lisa's murder. "This child deserves peace and rest," Cassie said. Cassie told AllOnGeorgia the law enforcement officials from Dekalb County, Alabama have vowed to boycott any documentary about the murder.
Chattooga County Sheriff, Mark Schrader, told AllOnGeorgia he would "not speak to anyone about this case without the family's blessing or permission."
AllOnGeorgia spoke with retired Rome Detective Bureau director Mike Ragland who has appeared in previous documentaries about the murder. Ragland confirmed he had been asked to appear in the new documentary, but he wasn't sure if the documentary would still happen. Ragland said his last interview about the murder was seven or eight years ago.
Lisa's Law would also require the governor right to provide a 30-day notice for the victim's family and other interested parties before the commute is made.
Back in 1999, Alabama Governor Fob James commuted the death sentence of Lisa's killer, Judith Neelley, she was given a chance at parole this year because of that, but she was ultimately denied.
For the Millican family it is a constant battle to protect the memory of Lisa Ann.
Lisa's Law currently has no sponsors, but the family is hopeful that the bill will find sponsors and pass in the next legislation session.