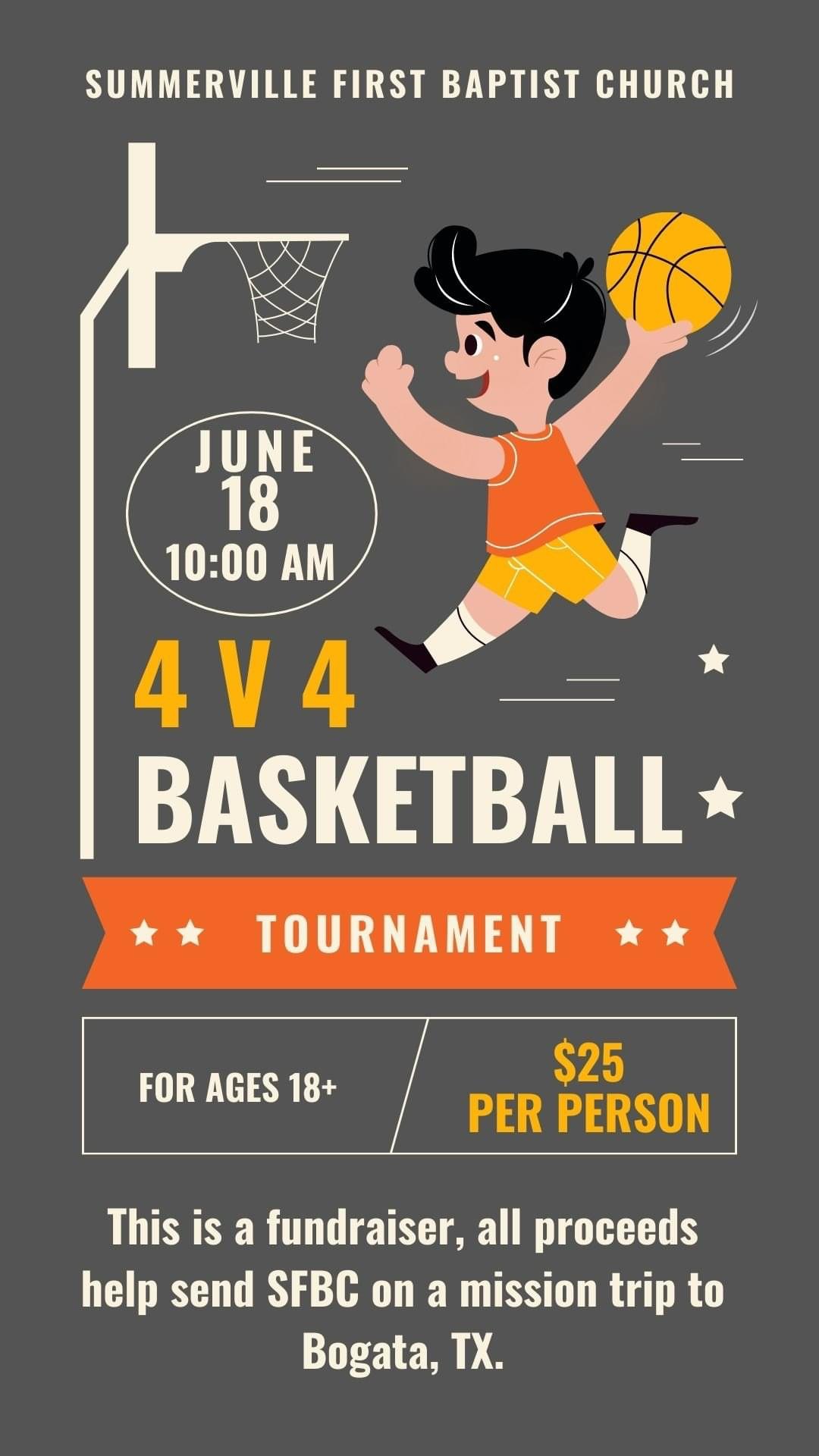 Summerville First Baptist Church will be hosting a 4v4 basketball tournament on Saturday, June 18th starting at 10 am.
This tournament is a fundraiser for our youth summer mission trip to Bogata, Texas in July.
The cost is $25 per person, which will be paid at the door, and this will include lunch.
You can register by clicking here (https://www.summervillefbc.com/events).
This tournament is for all skill levels and it is meant to be a time of fun and fellowship. Teams are required to have four people but have the option to include a 5th person as a sub if you wish.
This is for ages 18+.
"This is a huge opportunity for our youth to go and share the Gospel of Jesus and any support is greatly appreciated. Please make sure to share will anyone who may be interested. Message or call SFBC if you have any more questions," the church posted on social media.