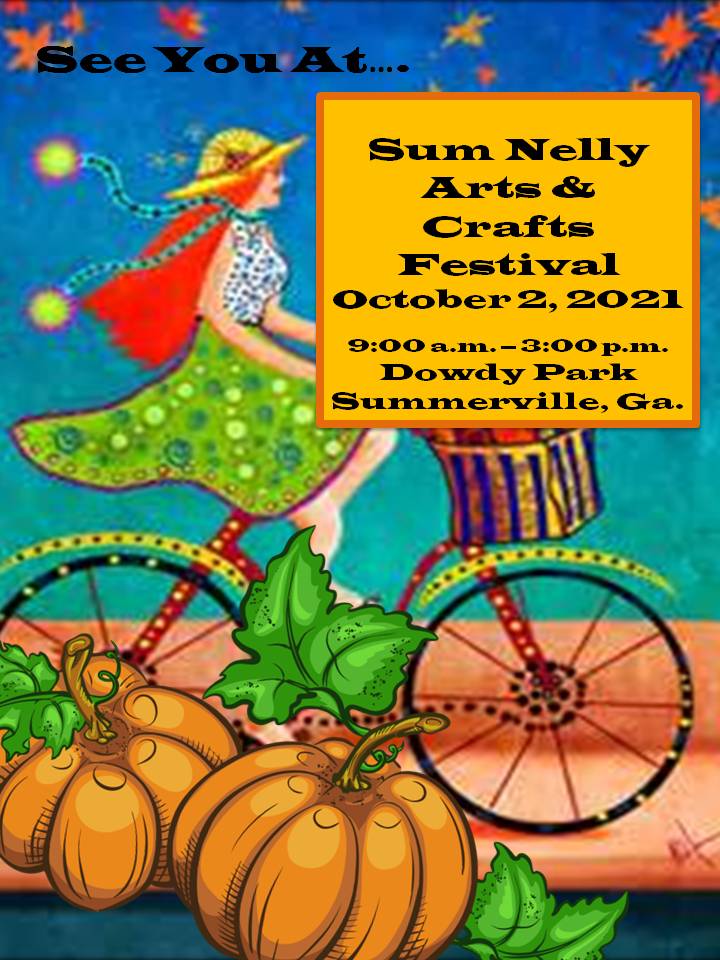 Sum Nelly is a festival celebrating the coming of fall and is the kick‑off event for Steam Into Summerville Railroad Days. It has been a local tradition over 35 years. You can find "Sum" people from all over the southeast and "Nelly" anything under the sun at Sum Nelly! Good food, crafts and fun!
The festival runs from 9:00 a.m.‑3:00 p.m.
Interested Vendors May Register at The Summerville Recreation Department.