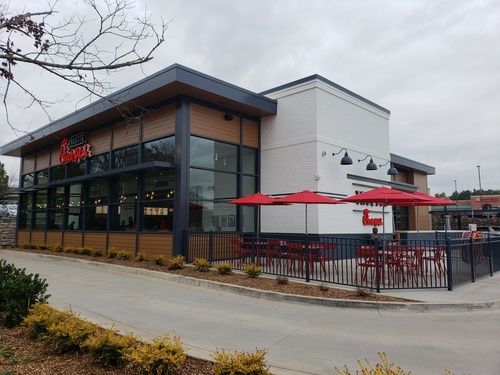 The Rome Police Department is currently on scene investigating a shooting that occurred on Shorter Avenue at the Chick-fil-A restaurant.
The incident occurred around 7 a.m.
The preliminary investigation shows the shooting was a murder-suicide.
Chick-fil-A released the following statement:
Rome Community,
A horrific incident occurred outside our restaurant this morning. We are currently cooperating with the police who are investigating. No other guests or Team Members were hurt, but we mourn with the community. We have closed the restaurant for the day to repair and care for Team Members.
Thank you for your patience during this time, we plan to reopen tomorrow.
Your General Manager, Greg Major