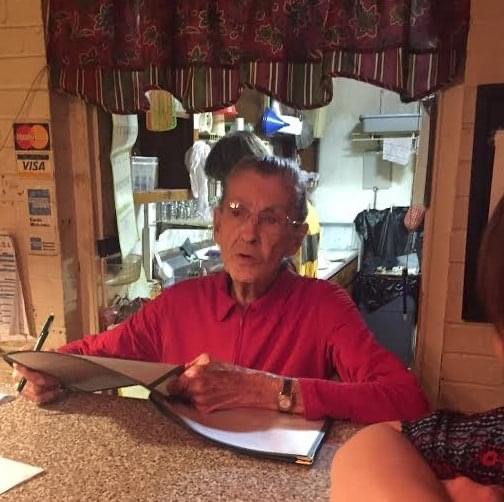 Thomas Ballenger made the announcement that his mother, Martha has passed away.
Below is the obituary written by Thomas.
Martha Eloise Tutton Ballenger
September 11, 1934 – August 18, 2021
Martha Eloise Tutton Ballenger, age 86, passed away peacefully at her home on August 18, 2021 in Rome, GA.
She was born on September 11, 1934 at the Trion Hospital. Her parents were the late Lucy Ollo Herring Tutton and Charles Meredith Tutton Sr. She was also predeceased by her husband, Herbert Ballenger Sr,
She is survived by two sons, Herbert Ballenger Sr. of Rome, GA and Thomas (Dana) Ballenger of Hoover, AL. Also, one grandson, Brantley Ballenger of Starkville, MS.
Martha graduated from Summerville High School, in 1952. She was a four-year starter as a guard on the varsity girls' basketball team and a three-year varsity football cheerleader.
She later attended Jacksonville State University. She married Herbert Ballenger, Sr. in 1954.
She was an employee / part owner of Tutton Auto Parts for many years and co-owner and then sole owner of Ballenger's Package Store after the death of her husband in 1978.
She also worked seasonally for the H&R Block office in Trion, GA for several years.
Later she worked with oldest son Herb in two restaurant ventures. The first was Ballenger's Pizza Deli, located in Summerville, which operated from 1984 until 1991.
The second and last was Ballenger's, which was located in an old Ballenger family homeplace / general store in downtown Gore. That establishment was open from the summer of 1992 through the end of September 2016.
Martha enjoyed gardening, raising both beautiful flowers and edibles. She also enjoyed researching family genealogy. In her later years she followed the television broadcasts of the Atlanta Braves and Georgia Bulldogs.
She gave explicit instructions that no funeral was to held for her. Also, she chose to be cremated.
At a later date a memorial service will be announced for friends and family.
Ms. Martha, who made dining at Ballenger's even more of treasured experience, passes away.