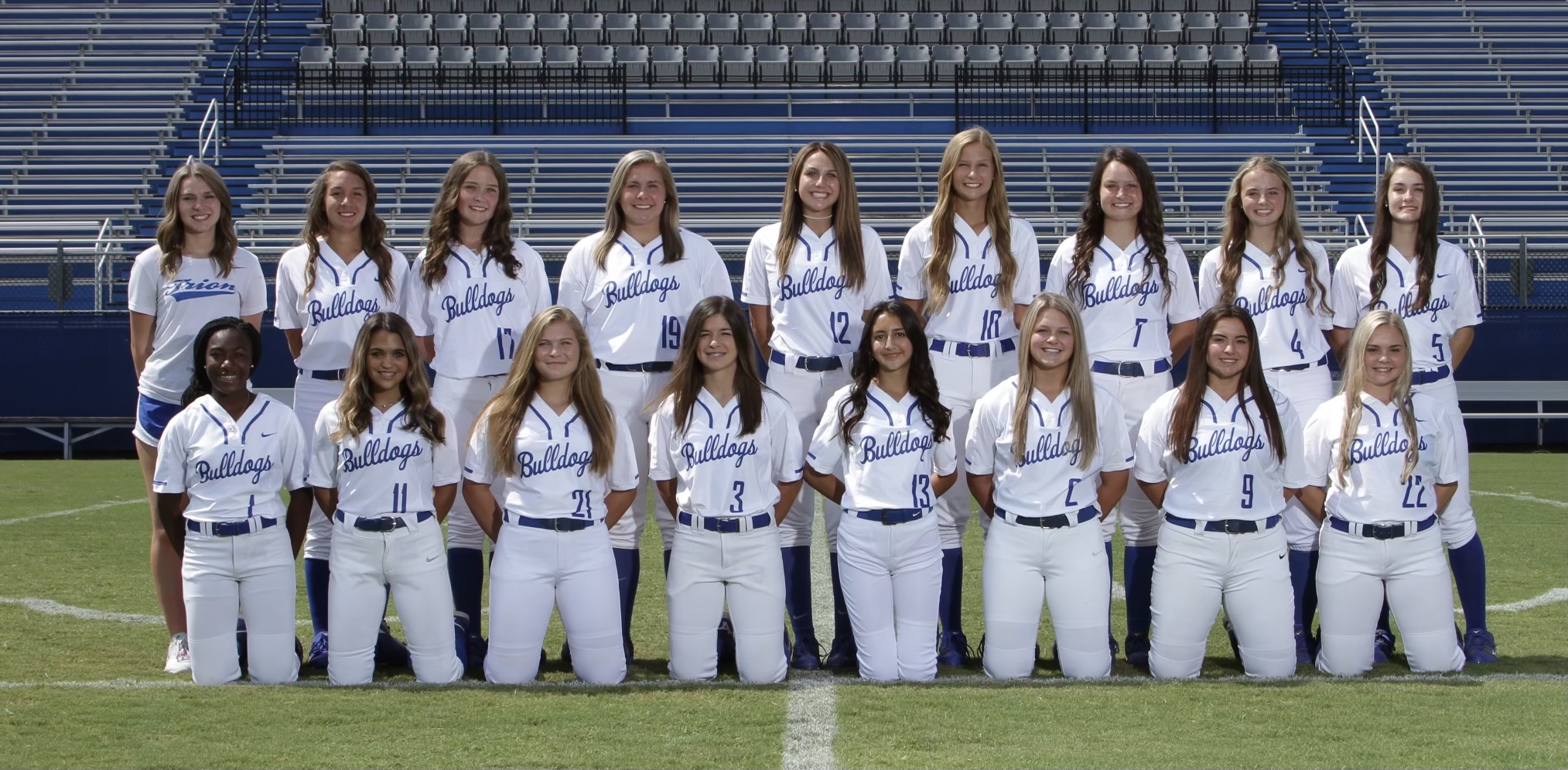 Trion Lady Bulldogs Clinches Lead In Seventh Inning For Victory Over Dade County


Trion snatched the lead late in the game in a 9-6 victory over Dade County on Wednesday. With one out in the top of the seventh Jenna Mosley drew a walk, scoring one run.
Trion collected ten hits and Dade County had nine in the high-scoring affair.
Trion got things moving in the first inning, when Bailey Smith singled on the first pitch of the at bat, scoring one run.
Dade County knotted the game up at six in the bottom of the sixth inning.
Dade County scored three runs in the sixth inning. The big inning for Dade County came thanks to a triple by Ali, a single by Stella, and by Kristen.
Aubrey Burke earned the victory in the pitcher's circle for Trion. The righthander allowed nine hits and six runs over seven innings, striking out six.
Kayleigh took the loss for Dade County. The hurler allowed nine hits and eight runs over five innings, striking out four.
Trion smacked one home run on the day. Lexi Baker had a long ball in the fourth inning.
Trion collected ten hits on the day. Ransley Lawrence, Baker, and Mosley each racked up multiple hits; Lawrence went 3-for-5 at the plate to lead in hits.
Dade County totaled nine hits. Ali, Olivia, and Kristen all had multiple hits for Dade County.