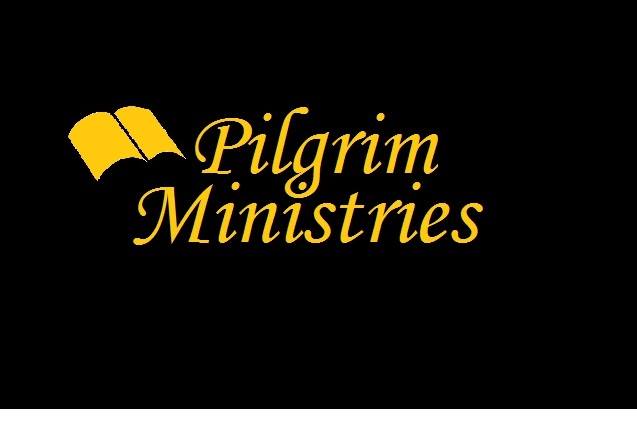 AllOnGeorgia reached out to Andrew Pilgrim, Executive Director of Pilgrim Ministries to get his reaction to the community meeting held Saturday. Pilgrim released the following statement along with three statements he had planned to read at the meeting but did not have the opportunity.

"The voice of some of the residents in Teloga and their concerns were received. They have valid concerns that I wish we would have been given the opportunity to address in a calm and orderly manner. We are prayerfully seeking the Lord's will in this situation as we move forward with the preliminary ground work that we told the residents we would as follows: Survey, Environmental Soil Sample Study, Water and Sewer requirements on the property for the new campus. After we receive the information on the above addressed points and a time of prayer we will make a decision on how to proceed.
The following comments from the Habersham County Sheriff, City of Clarkesville Police Chief and a Realtor located 300 feet from one of our ministry houses were going to be read to the public at the meeting as a reference but we were not allowed the opportunity. The ministry has been operating in the current jurisdiction of these references for the past 15 years. The Habersham County Sheriff and Clarkesville Police Chief said any of the concerned residents in Teloga are more than welcome to call the Sheriff's Office or Clarkesville Police Department and they would be glad to speak with them about Pilgrim Ministries."
**************************************************************************************************
Dear Sheriff Mark Schrader – I will try to make this short for the sake of brevity. Andy Pilgrim and Pilgrim Ministries has been nothing short of an amazing asset to our community. Mr. Pilgrim is a man of impeccable character and has always shown nothing but genuine integrity in everything that he does here in Clarkesville. All of his attributes shine through emphatically as it relates to the endeavors associated with the entire organization of his ministry. Our community is rich in beauty and has been recognized nationally as a sought after retirement area. Pilgrim Ministries has done nothing but enrich and enhance this reputation. I can't even begin to count the numerous volunteer services provided to our citizens by this organization. Pilgrim Ministries currently has three homes within our jurisdiction, and I completely affirm that the organization has never been burdensome to our law enforcement services, nor to the citizens of this community. The City of Clarkesville is so blessed to have Mr. Pilgrim and Pilgrim Ministries among our citizenry.
Thank You Sincerely,
Brad Barrett
Chief of Police
Clarkesville Police Department
****************************************************************************************************
We have not had any real issues with the men from Pilgrims Ministries. There were concerns from the neighbors when he opened and again when he acquired more houses but no problems. He has called us to have drug dogs come when he thought he was having issues. And he is quick to handle any problems that do arise. He runs a tight ship and my wife and I even sponsored a young man to go through his program. No one wants a "rehab" in their community but the need is great for someone to give a helping hand to those asking for it. I can say they do good work in our community.
Joey Terrell
Habersham County Sheriff
****************************************************************************************************
Greetings!
My name is Dale Holmes and I own a Real Estate Company in Clarkesville Georgia. Our Headwaters Realty office is located at the corner of Washington Street and Spring Street, which is approximately 300 feet from one of the houses owned by Pilgrim Ministries. I routinely drive through the Clarkesville neighborhoods where Pilgrim Ministries houses the participants in their rehabilitation programs.
The purpose of my email is to serve as a positive reference for Pilgrim Ministries and be a contact for concerned residents in the city of Teloga and Chattooga County. I want you to know that I have no business or financial relationship with Pilgrim Ministries nor expect any compensation for my email.
Clarkesville residents were initially concerned about the presence of the program residents in their residential neighborhoods. Residents had expressed fears about the possibility of increased crime rates, the presence of non-homeowners constantly walking the streets, and negative effects on property values.
None of these fears proved themselves to be true.
The gentlemen in the program have always been friendly and polite when you drive by their housing.
The crime rate in the city of Clarkesville is extremely low and does not appear to have increased in the neighborhoods where the program residents are housed.
Because I work in the local real estate business each day, I can confirm that property values have never diminished in the neighborhoods where Pilgrim Ministries operates. On the contrary, property values have continued to accelerate in Clarkesville as our town is going through a type of gentrification of older homes being purchased and renovated. In my professional opinion any house that comes on the market in Clarkesville, including the neighboring houses to Pilgrim Ministries, it would likely receive multiple offers to purchase within the first 72 hours of listing.
It is my observation that Andy Pilgrim runs a "tight ship" with his rehabilitation program and that he can be trusted to keep his commitments to the community if he plans to build a facility in your area.
Feel free to call or email me if you want to discuss the contents of this email or if you have other questions about Pilgrim Ministries in Clarkesville. My contact information is below:
Dale Holmes – Owner/Broker
Headwaters Realty
112 Spring Street
P. O. Box 908
Clarkesville, GA 30523
Cell: 706-499-0367
tdaleholmes@gmail.com
www.movingtoclarkesville.com