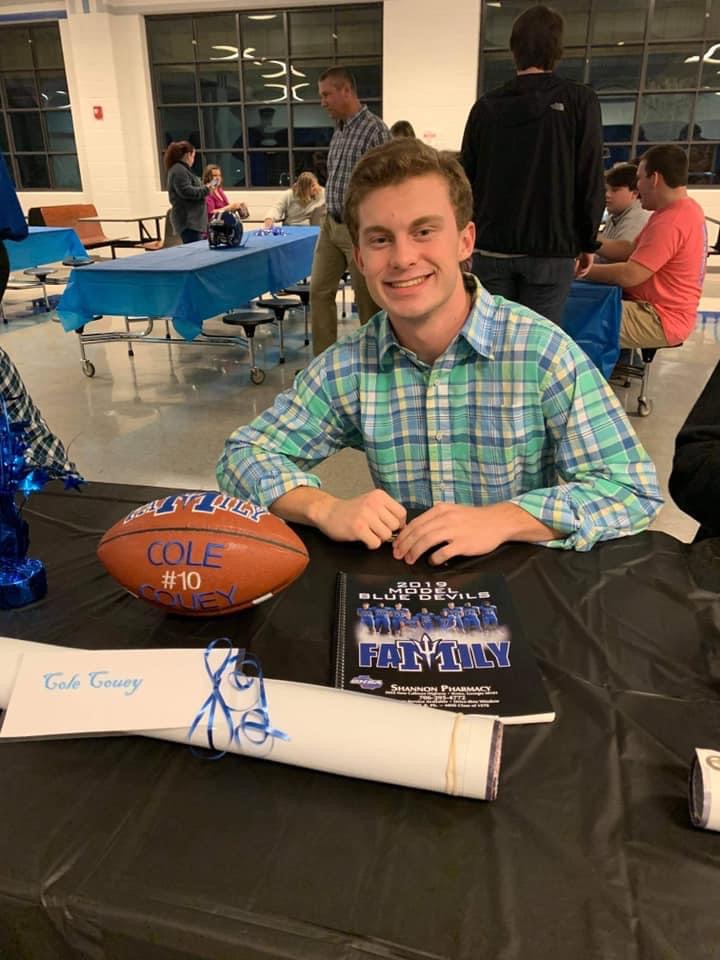 Floyd County Schools has released the following statement regarding the passing of Cole Couey.
The Model faMily is devastated by the loss of recent Model High graduate Cole Couey. He was popular in the Model community and well-known throughout the school district among his friends, peers, coaches, and educators. Cole grew up in the Model area schools.   His father is also a graduate of MHS and a member of the Local School Governance Team.  Cole's mother, Brandi, is a longstanding teacher in the Model area, where she now teaches 8th grade at MHS.  His sister continues the family tradition as an 8th grade Blue Devil.
Cole embodied what it means to be a team player as a former three-sport athlete. We appreciate his example, earning him the title of Mr. Model, and the memory of his legacy will forever be impressed upon our hearts. Our sincerest love and prayers go out to his family during this extremely difficult time.