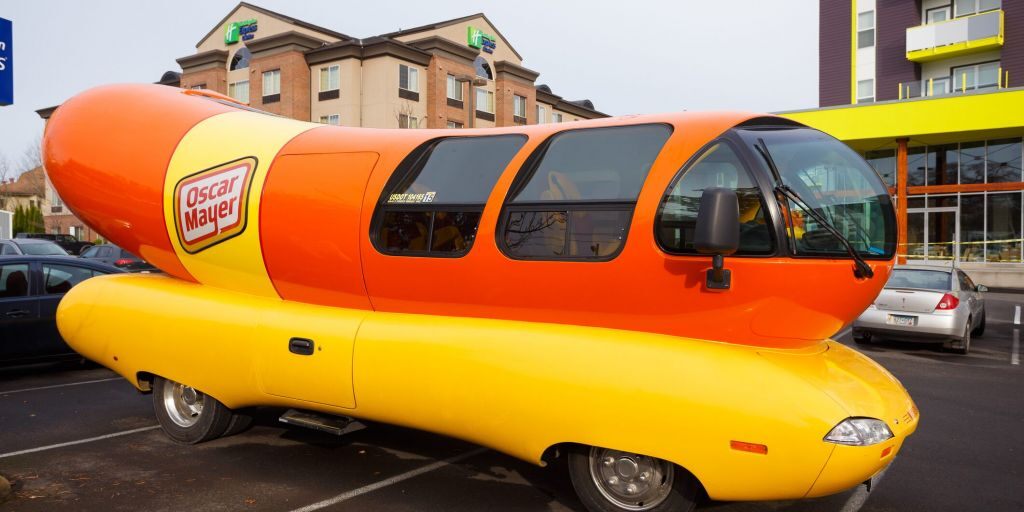 The famous Oscar Mayer Wienermobile will be making a three stops in Northwest Georgia this coming weekend as part of their "coast to coast wienie roast" tour.

On Friday,  January 17 the Wienermobile will be in Dalton, GA  at Kroger located at 1365 West Walnut Avenue from 11:00 am – 5:00 pm.
On Saturday, January 18 the Wienermobile will be in Calhoun, GA at Kroger located at 136 West Belmont Drive from 11:00 am – 5:00 pm.
On Sunday, January 19 the Wienermobile will be in Rome, GA at Kroger located at  1476 Turner McCall Boulevard from 11:00 am – 5:00 pm.
People of all ages will be able to tour the Wienermobile, inside and outside "the bun", and even get their pictures taken with it.
"Hotdoggers" Lunchmeat Luke and Alexandog will hand out stickers, Oscar Mayer coupons and the iconic wienie whistles to everyone as they leave.
About the Wienermobile:
"Wienermobile" is a series of automobiles shaped like a hot dog on a bun which are used to promote and advertise Oscar Mayer products in the United States. The first version was created in 1936 by Oscar Mayer's nephew, Carl G. Mayer, and variants are still used by the Oscar Mayer company today. Drivers of the Wienermobiles are known as Hotdoggers and often hand out toy whistles shaped as replicas of the Wienermobile, known as Wienerwhistles.
On its website Oscar Mayer says they are looking for drivers of the Wienermobile:
Have you always dreamed of working with hot dogs? Well, look no further. All of your hot dog dreams just came true. We could say "drivers wanted," but what we really mean is WIENERMOBILE navigators ready to deliver unlimited joy to thousands of people every single day.