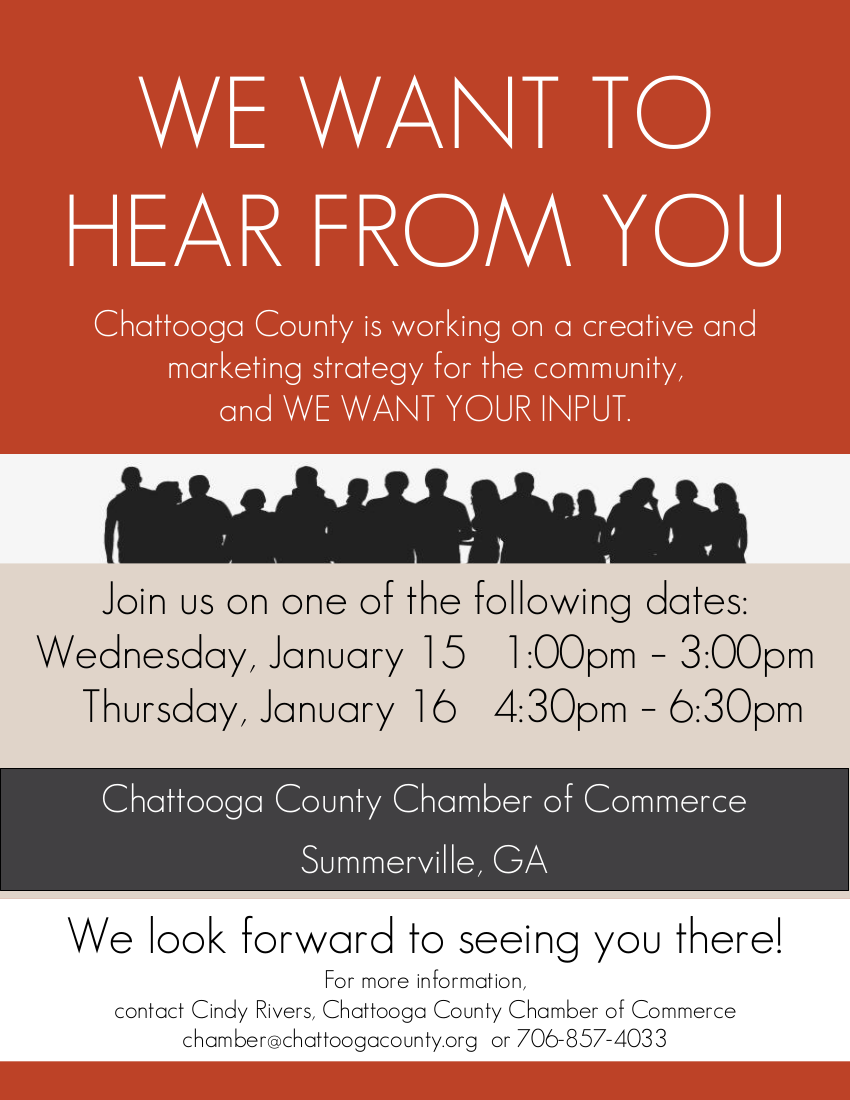 Chattooga Chamber of Commerce Director, Cindy Rivers, has been collaborating with Georgia's Rural Center in an effort to develop a new approach to marketing the county to industries with interest in investing in the area. Janet Cochran, Project Manager of Georgia's Rural Center held a discussion session with more than a dozen county residents on Wednesday at the Civic Center to get input regarding several measuring benchmarks about how the county is perceived currently, and how residents would like it to be viewed in the future.
According to their website: "From small towns to crossroads communities, rural Georgia is not just the state's far-flung, pleasant places, but also the people who call them home. In fact, 26% of Georgians live outside the state's urban centers, and 120 of the state's 159 counties are considered rural. Georgia's most profitable industry, agriculture, is also headquartered in rural Georgia and generates $74 billion dollars a year and one in every seven Georgia jobs. From military bases to movie sets, there's a whole lot more to rural Georgia than any clear-cut definition can describe, or calculation can quantify."
The organization, created last year by HB 951 strives to develop best practices for rural community development, which may include community planning, industry-specific assistance and cooperative efforts with non-profits, religious organizations and other higher education partners. With a focus on producing results that directly impact rural people and places, Georgia's Rural Center works to reconnect the state's rural and urban people and places, rediscovering all that is unique and extraordinary in the state's less populated areas and reminding all Georgians of the power and potential present in small towns and crossroads communities.
For Chattooga County, the organization will be hosting another discussion session to gather input from locals regarding ideas and opportunities for healthy growth on Thursday, January 16th, from 4:30 pm to 6:30 pm.