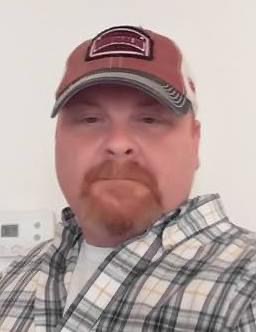 Mr. Stacy Lee Nixon, age 53, of Summerville, GA, died Wednesday, October 18, 2023, at Atrium Health Floyd.


Mr. Nixon was born September 20, 1970, in Rome, GA, son of Patricia Lynn Edgeworth Vaughn and Robert Lee "Bobby" Nixon. He was employed with Labrie and had attended Berryton Faith Temple. Stacy loved to play golf, fish, and hunt, and he was a true life-long fan of the Florida State Seminoles.
Mr. Nixon was preceded in death by his grandparents, Ellis and Viola Edgeworth, Curtis and Elsie Nixon; and sister-in-law, Beth Nixon.
Survivors include his son, Matt Nixon; daughter, Gracie Nixon; companion, Melissa Page Light Johnson; step-son, Tanner Leming; parents, Lynn (Kenneth) Vaughn, Bobby (Shelia) Nixon; brothers, Daniel Nixon, Chris Nixon; nephews, Austin Money, Dillion Nixon, and Lucas Nixon; and several aunts, uncles, and cousins.
Funeral services for Mr. Nixon will be held at 4:00 P.M. Saturday, October 21, 2023, from the Mason Funeral Home Chapel with Rev. Kevin J. Norton and Rev. Steve Burns officiating. Interment will follow in Lyerly Cemetery. Active pallbearers will be Daniel Nixon, Chris Nixon, Olin Woody, Hunter Woody, Kevin Vaughn, Josh Vaughn, Tanner Leming, and Justin Blackmon. Honorary pallbearers will be Greg Martin, Brian Flippo, Dustin Veatch, Kenneth Adams, Billy Blackmon, Jr., Mark Nixon, Blake Campbell, and Tony Cook.
Mr. Nixon will be in state at Mason Funeral Home and the family will receive friends from 6:00 until 8:00 P.M. Friday.