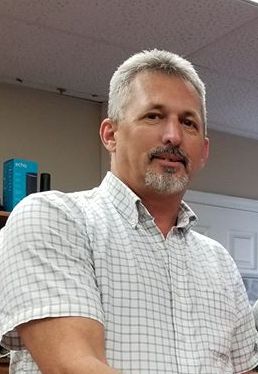 Mr. James Edward "Jimmy" Watson, 58, of Trion, GA died Thursday, May 14, 2020, at his residence.

Mr. Watson was born June 11, 1961, in Summerville, GA, son of Clarence Edward Watson and Dorothy Alexander Trammell.  He was employed at The Computer Shop and was preceded in death by a brother, Sammy Trammell; and step-father, Ernest Trammell.
Survivors include his sons, Chris (Amanda) Watson, Cory Watson (Kensly Hampton); father and step-mother, Clarence (Virginia) Watson; mother, Dorothy Adelle Trammell; a daughter, Angel Sizemore; sisters, Marie (Jason) Broom, Wanda Watson; grandchildren; Cayden Watson, Jayleigh Watson, Charleigh Watson, Gavin Gillum, Cayley Watson, Makina Watson, and Trinity Watson; and best friend, Barbara Patterson.
Due to the current health concerns for our community, visitation and graveside services for Mr. Watson will be held privately for the immediate family only.  Mr. Jerry Brown will officiate.  Interment will also be held privately at West Hill Cemetery in Trion, GA.  Active pallbearers will be Bryan McWhorter, Zack Crabtree, Dwayne Clark, Brandon Watson, Ladon Trammell, and Nathan Dunn.  Honorary pallbearers will be Steve Palmer, Randy Money, Jeff Lancaster, and Grant Tomlin.
To send flowers to the family or plant a tree in memory of Mr. James Edward "Jimmy" Watson.