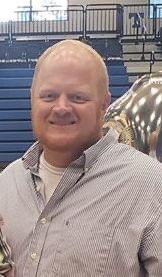 Mr. Joshua Randall Brock, age 44, of Summerville, GA, died Friday, May 15, 2020.
Mr. Brock was born February 20, 1976, in Rome, GA, son of George Randall Brock and Annalisa Schram Hughes. He was a graduate of Trion High School, Class of 1994. Mr. Brock had previously been employed with the Summerville Police Department, the Chattooga County Sheriff's Department, and the Georgia Department of Corrections. He was preceded in death by his grandparents, Kathryn and Cecil Brock, Harry and Thelma Schram; and a special cousin, Tina Brock.
Survivors include his son, Bowden Brock; mother, Annalisa Hughes; father, Randy Brock; brother, Jacob Hughes; uncles and aunts, Richard (Sammye) Brock, Jimmy (Janet) Schram; and honorary brother, Jeremy Reece.
Private graveside services will be held at West Hill Cemetery with Rev. Kevin J. Norton officiating.