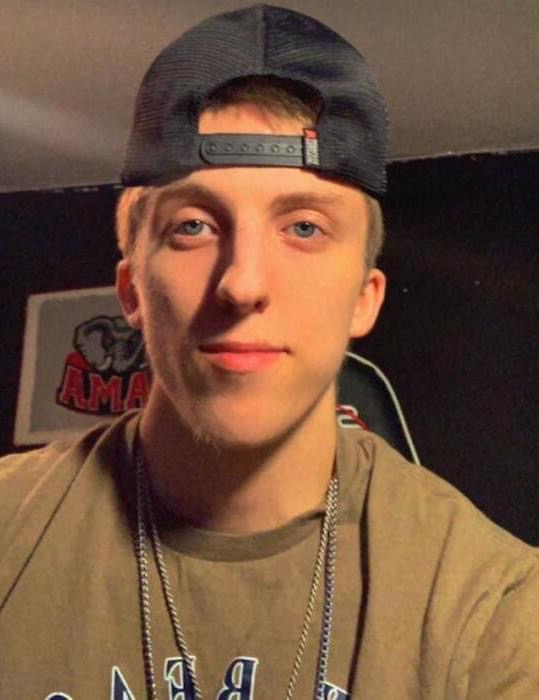 Mr. Cameron Eli Lyons age 19 of Trion, GA passed away Saturday, September 30, 2023 at an Atlanta hospital due to injuries received in an automobile accident the month prior.


Mr. Lyons was born March 28, 2004 in Rome, GA to Michael Hammond and Shae Lyons. He was employed at Mt. Vernon Mills and enjoyed spending time with his family and friends, music, playing x-box, and shopping for his soon coming baby.
He is preceded in death by his grandfathers, Jerry Payne, and David Lowrence; Grandmother, Kim Blackmon; and cousin, Casey Beene.
Survivors include his wife, Sharie Lyons; soon coming child, Harden Eli Lyons; parents, Michael Hammond and Shae Lyons; siblings, Carson Keen, Bentley Cothran, Jordan Hamilton, Harper Hammond, Kylie Cothran, Arabelle Fisher, and Georgianna Hammond; Grandparents, Paulette Lowrence and Terry Lyons; "favorite" aunt, Amber Tapp; and several cousins and friends.
Funeral services to celebrate Cameron's life will be at 1:00 PM Thursday, October 5 at the chapel of Mason Funeral Home with Rev. Steve Collins and Mr. Sean Ledbetter officiating. Interment will follow at West Hill Cemetery with Zach McGuire, Levi McGuire, Matthew Tapp, Kasen Reyes, Terry Lyons, and Damien Allmon serving as pallbearers. Honorary pallbearers will be Alex Barley and David Tapp.
Visitation will be held and the family will receive friends Thursday from 11:00 until the service hour at the funeral home.
To share your condolences with the family online, please visit our website at www.masonfuneralhome.com
Arrangements are provided by Mason Funeral Home- Summerville, GA.