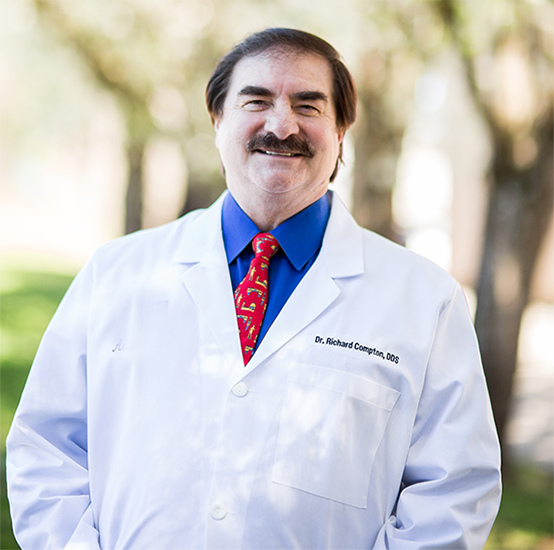 Dr. Richard D. Compton, D.D.S., age 66, of Summerville, GA, died Thursday, December 3, 2020, at Wellstar Kennestone Hospital.

Dr. Compton was born December 18, 1953, in Chattanooga, TN, son of Rachel Myra Tittle Compton and the late Jesse Ervin Compton.  In addition to his father, he was preceded in death by his brothers Alex Compton and Crawford Compton.
After graduating with honors from Brainerd High School in 1973, where he was a state champion wrestler and played tuba in the marching band, Richard attended the University of Tennessee at Chattanooga, graduating in 1979 with magna cum laude honors.  From there, Richard attended dental school at the University of Tennessee Health Science Center.  While in dental school, Richard was a member of the Dental Christian Fellowship and ultimately graduated in the top ten of his class in 1983.  As a testament to his strong work ethic, he worked at the Chattanooga Times throughout college and dental school, obtaining the title of Journeyman Pressman and serving as Secretary Treasurer for the Pressman's Union.  With a new dental degree, Richard and his family moved to Summerville, GA, where he worked with Dr. Lovingood for over two years before opening Compton Family Dentistry in 1985.  Through the course of a distinguished career of nearly 38 years, Dr. Compton provided loving dental care to the people of Summerville and the surrounding area.  He was pleased to be joined in his dental practice by his son and daughter-in-law, Drs. Keith and Melissa Compton in 2003. 
Outside of work, Richard was a true explorer.  Always up for adventure, Richard successfully obtained his pilot's license and scuba certification.  He was also an avid Alabama Crimson Tide Football fan.  Likewise, he loved to travel and visited all 50 states, 6 continents, and 120 countries.  Undoubtedly, Richard's most important work was his service to the Lord's church.  He served as a deacon for 12 years followed by over 20 years of service as an elder at the Pennville Church of Christ.  In addition to his leadership roles, Richard was an avid Bible student and teacher with an unmatched ability to bring the Bible to life for his students.  He helped lead and organize local and regional Bible Bowls and sponsored scholarships for Bible Bowl winners.  He also participated in numerous mission trips to Nicaraugua, Honduras, Panama, and Ghana where he did dental work, taught the Gospel, and baptized many.  Richard was universally known for his kind and fun-loving spirit.  He loved to learn, loved to laugh, and delighted in helping others.  This giving spirit was best evidenced by the many people who counted him as an advisor and mentor.  While we mourn the loss of this gentle soul, we take comfort in knowing the Richard was received into the arms of his Heavenly Father whom he loved.
Dr. Compton is survived by his loving wife of 46 years, Teresa Carlton Compton; son, Dr. Richard Keith (Dr. Melissa) Compton of Summerville, GA; daughters, Tera Compton (Dr. Meiklejohn) McKenzie of Cookeville, TN, Amber Compton (Phil) Schaller of Cookeville, TN, and Dr. Myra Compton (Lucas) Simpson of Savannah, GA; his mother, Rachel Myra Tittle Compton; siblings, Regina Jones of Summerville, GA, Jessie (Cheryl) Compton of Chattanooga, TN.  Richard was very proud and delighted in his six grandchildren, Victoria Evelyn Compton, Aiden Dane McKenzie, Ian Alastair McKenzie, Opal Lorraine Schaller, Graham Rhodes McKenzie, and Greta Reese Schaller.
Funeral services and visitation for Dr. Compton will be held privately with Min. Robby Eversole officiating.  The service will be livestreamed Wednesday, December 9, 2020, at 2:00 P.M. via the Pennville Church of Christ's Facebook page at https://www.facebook.com/Pennville.Church.of.Christ.   Interment will also be held privately in Wood Station Cemetery.  Active pallbearers will be Dr. Richard Keith Compton, Dr. Meiklejohn McKenzie, Phil Schaller, Lucas Simpson, Jesse Compton, and Quentin Jones.  Honorary pallbearers will be Ron Patty, Nolan Crisp, Brad Hayes, Danny Kilgore, and Matthew Compton.
A public memorial service will be held at a later date.