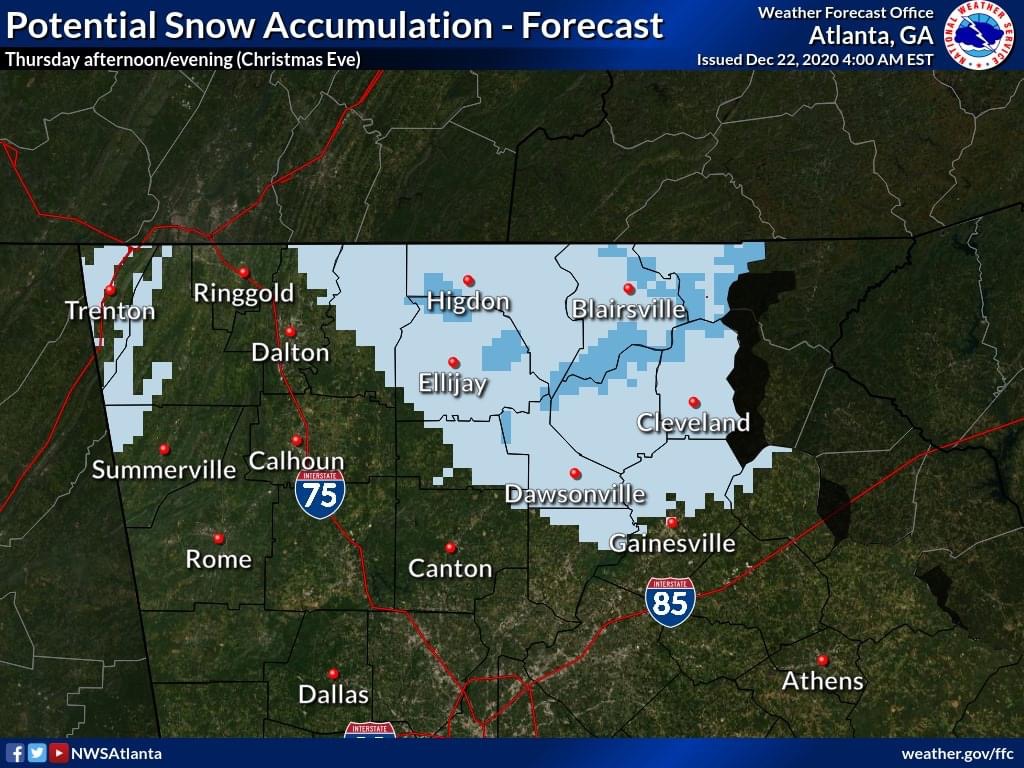 The National Weather Service in Peachtree City has released its Christmas forecast and there is a chance of snow for parts of Chattooga County and very cold temperatures.

A strong storm system will bring moderate to locally heavy rainfall, with even a few thunderstorms, to the area on Thursday. An intense cold front will bring much colder air to the area late Thursday into Thursday night. As the colder air moves in, any lingering rain showers could mix with or change over snow briefly before ending — mainly across portions of north Georgia.
NOTE: We are not expecting widespread and/or significant winter impacts with this event, however the potential for some accumulating snow does exist across the higher elevations of north Georgia.
1. What areas could see snow?
Areas in the lighter-shaded blue could see a brief period of snow with little to no accumulations. Areas in the darker blue (higher ridgetops) could see up to 2″ of snow late Thursday into Thursday evening. Anywhere outside the shaded areas across north GA could see a few snow flurries with no accumulation expected. NOTE: these areas (and amounts) are subject to change with future forecasts!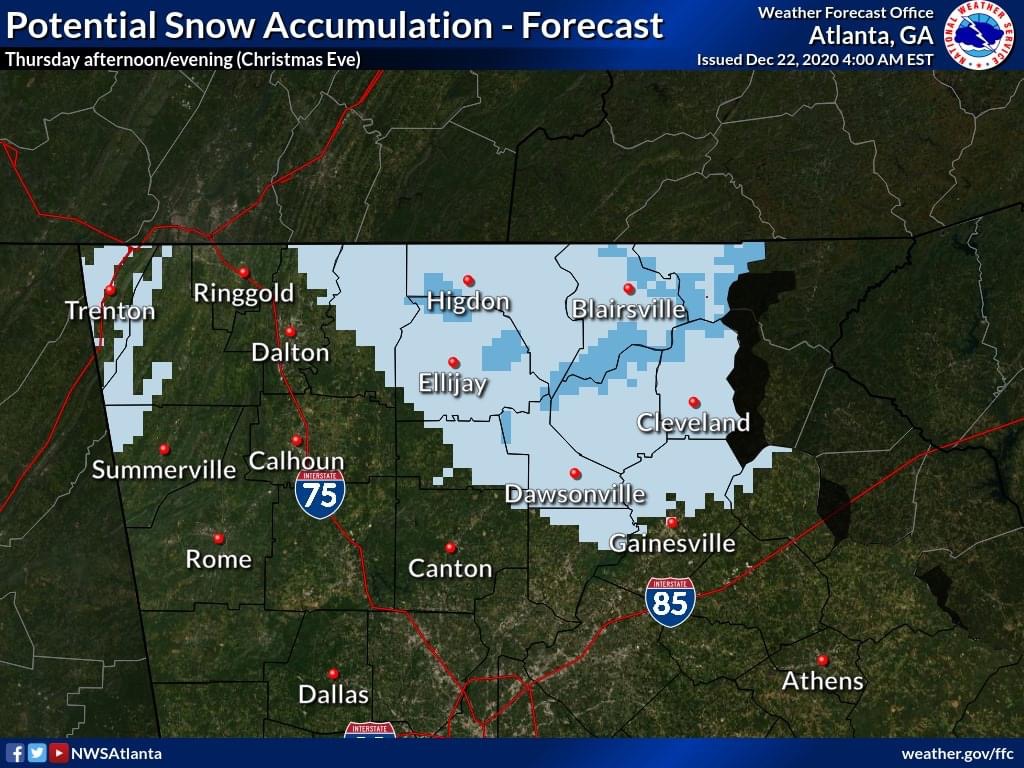 2. How much rain will this system bring to the area?
Most areas will likely see at least 0.75 to 1.5 inches with locally higher amounts > 1.5″ especially across the higher elevations of north GA. Much of this rain will occur in a 6-12 hour window on Thursday.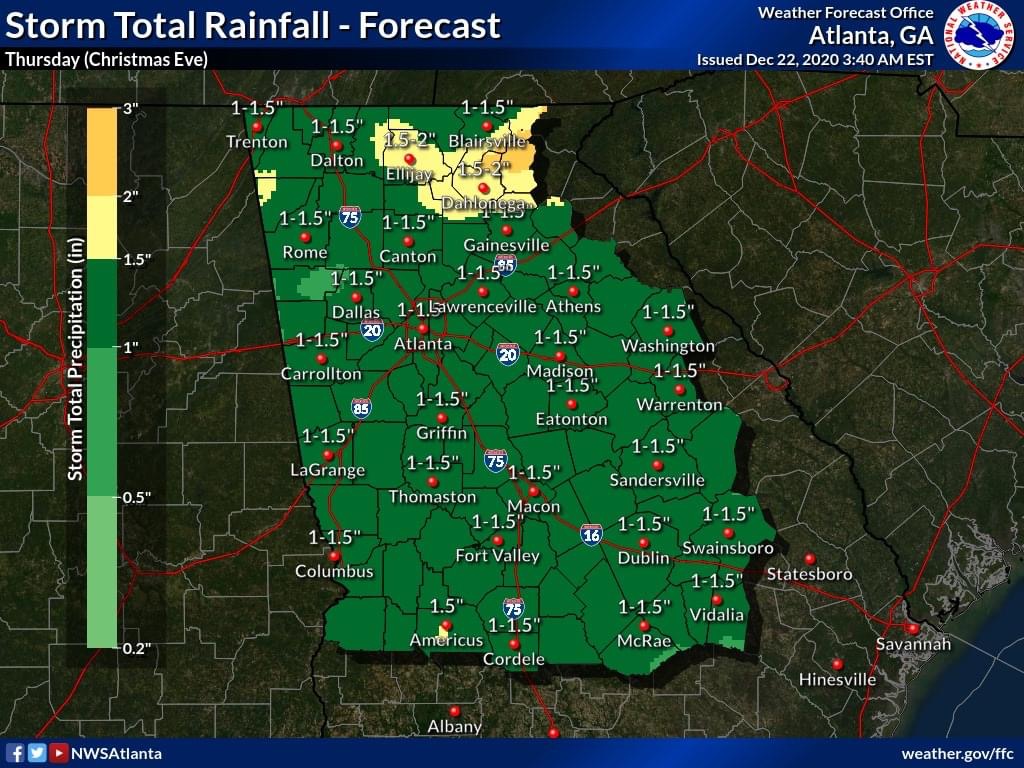 NOTE: A few stronger showers and even an isolated thunderstorm could produce locally gusty winds (> 35 MPH) along with the heavier rain.
3. How cold will it get Thursday night/Friday morning?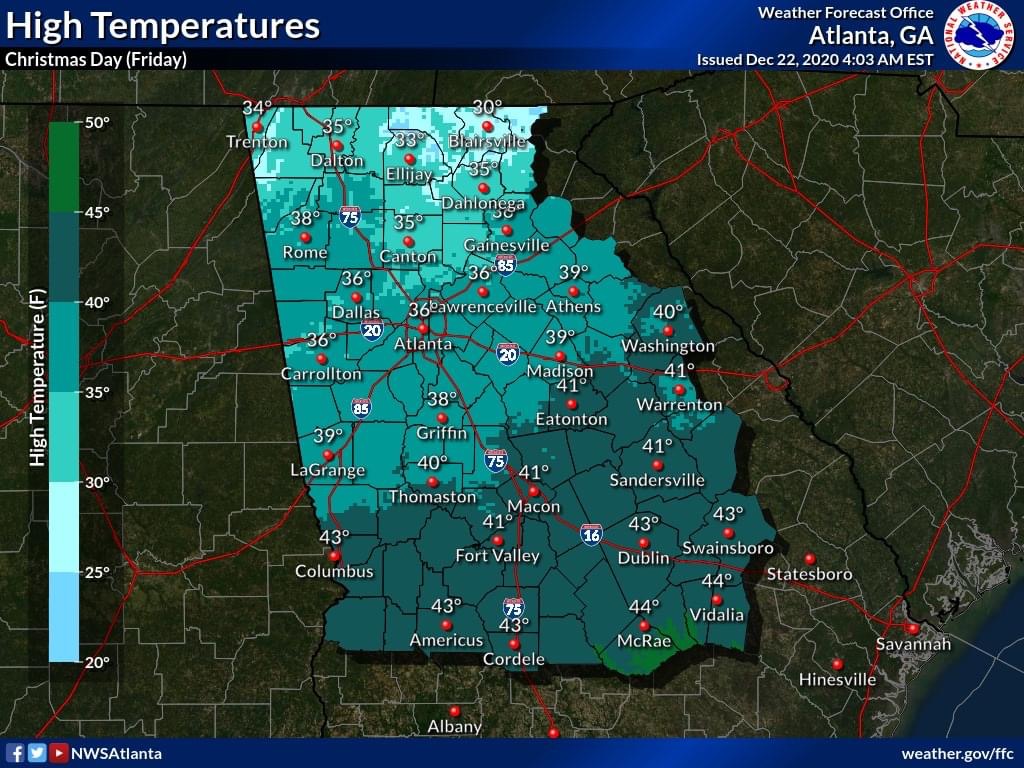 Widespread sub-freezing temperatures are likely by daybreak Friday. Despite precipitation ending, any residual water on roadways (especially bridges and overpasses) could freeze resulting in patchy BLACK ICE.