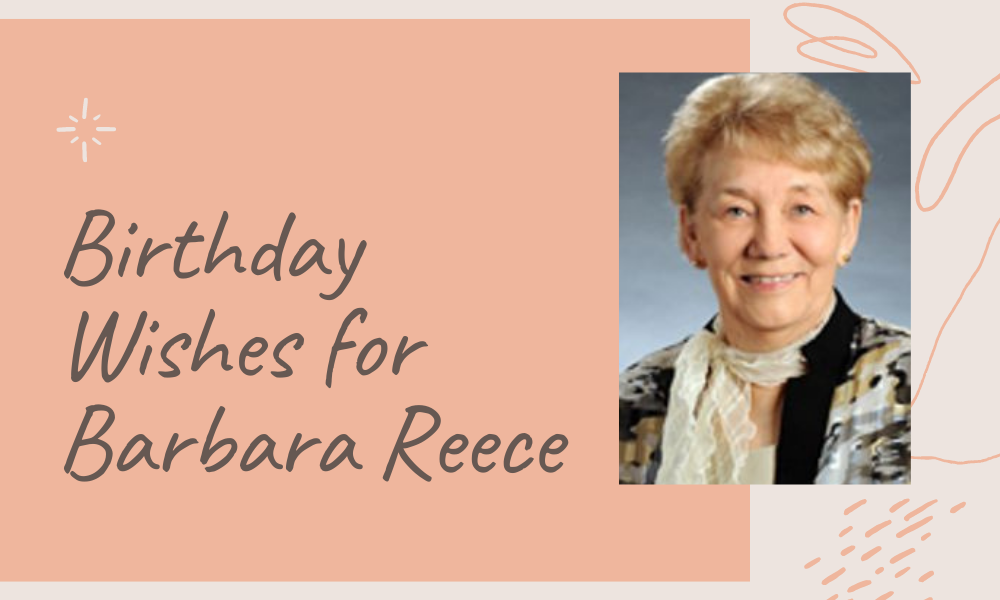 AllOnGeorgia wishes a Happy Birthday to Barbara Reece.

Barbara Reece is a former Democratic member of the Georgia House of Representatives, representing District 11 from 1999 to 2013.
Former State Representative Reece is a graduate of Menlo High School, the University of Georgia with a B.S. in Home Economics, and Berry College with a Master of Education. She was elected to the Georgia House of Representatives in 1998 where she represented the 11th District, which included a portion of southern Walker County, all of Chattooga County, and northern and western portions of Floyd County.
Prior to election, she was employed by the Extension Service as a Home Economist in Walker County, a classroom teacher for thirty years in Chattooga and Gwinnett Counties, and a business partner in B&B Enterprises, a Catering Service. During this time, Rep. Reece was active in numerous civic and professional groups. She was twice named Teacher of the Year. She was nominated by students and recognized in Who's Who Among America's Teachers. She received the Community Service Award from Modern Woodmen of America for her work with children and the elderly.
During her first term in the Georgia House, Reece was named one of Georgia's 100 most powerful Women in Government and Politics by Women Looking Ahead, Inc. of Atlanta (1999); Named 1999 Legislator of the Year by the Georgia Rural Health Association given a Meritorious Service Award by the North Georgia Committee for the Employment of People with Disabilities (2000); received the North Georgia Community Action, Inc., Appreciation Award (1999) recognized in the Georgia Trend Magazine (April 2000) as one of five people to watch in  Northwest Georgia; declared 2000 Democrat of the year by the Chattooga County Democratic Association; and the Rome News Tribune recognized her in Women's World for 1999.
In 2001 Reece received an award from the Georgia Association for Career and Technical Education for her support of Georgia Career, Technical and Vocational Education. She was also chosen as 2002 State Representative of the Year by the Georgia Industrial Technology Education Association.
Although Reece lost her seat in the general election on November 6, 2012 to Eddie Lumsden she still serves the community in many ways.
During this time of Covid restrictions we wanted to wish Ms. Reece a very happy birthday!