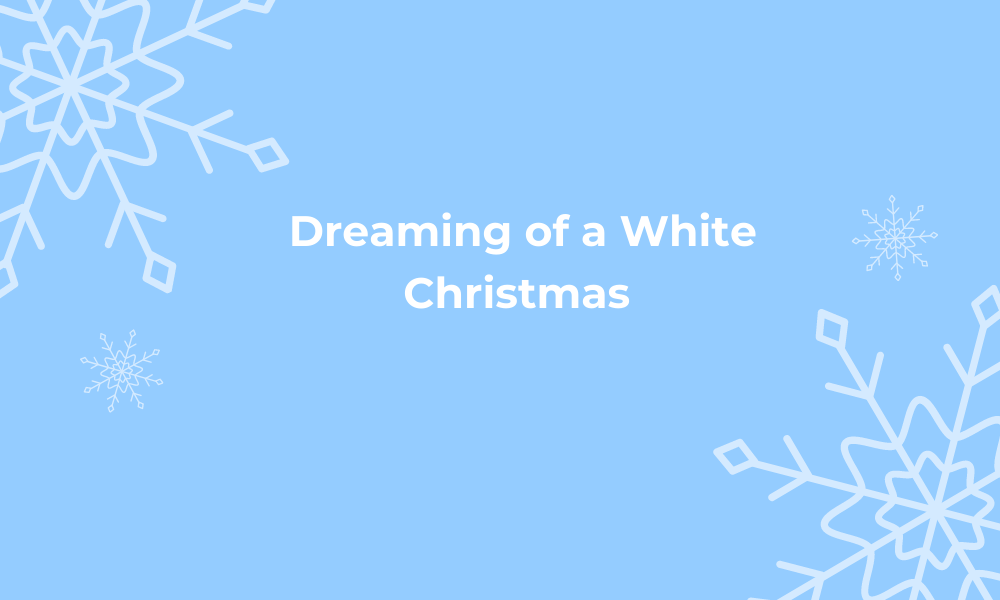 Santa will make his way from the North Pole to Northwest Georgia Thursday night. He will bring cold temperatures and a chance of snow.

The forecast, still a few days out has Northwest Georgia with a chance of snow after 1 am with temperatures in the mid 20s.
Thursday Night
A chance of rain and snow before 1am, then a slight chance of snow. Mostly cloudy, with a low around 25. Chance of precipitation is 30%.
Christmas Day
Sunny, with a high near 39.
Friday Night
Mostly clear, with a low around 23.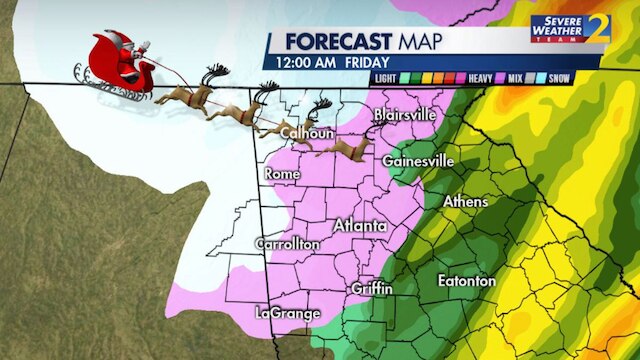 Historical Chances for a White Christmas?
"Will we have a white Christmas?" It is one of the big questions asked every holiday season. The graphics and table below were created from historical data from NOAA'S National Climatic Data Center (NCDC). It reflects the normal chance, or probability, of a white Christmas based on data from the 1981-2010 three-decade averages. A white Christmas is defined as having 1 inch or more of snow on the ground Christmas morning. The graphics provide a general sense of the likelihood of a white Christmas over the entire country.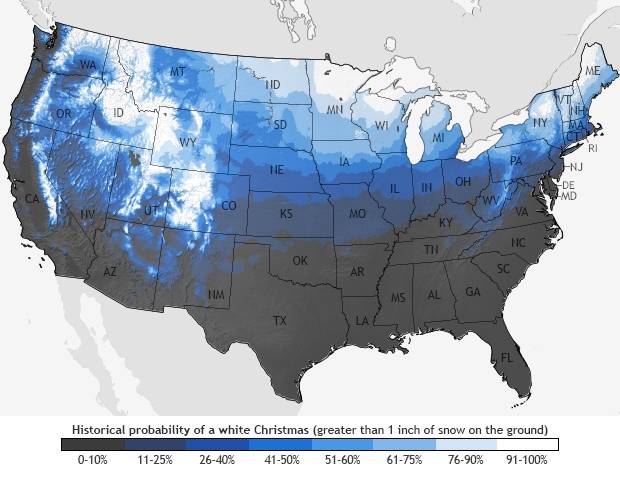 How common is a White Christmas in Georgia?
Not that common. In fact, in Atlanta, it's only happened a a few times. Most recently, you may remember the Christmas of 2010, just 10 years ago. Back then, 1.3 inches fell at Hartsfield Jackson Airport which stands as the daily snow record. And two to four inches of snow fell the day before across other parts of the metro with up to seven inches across the North Georgia mountains.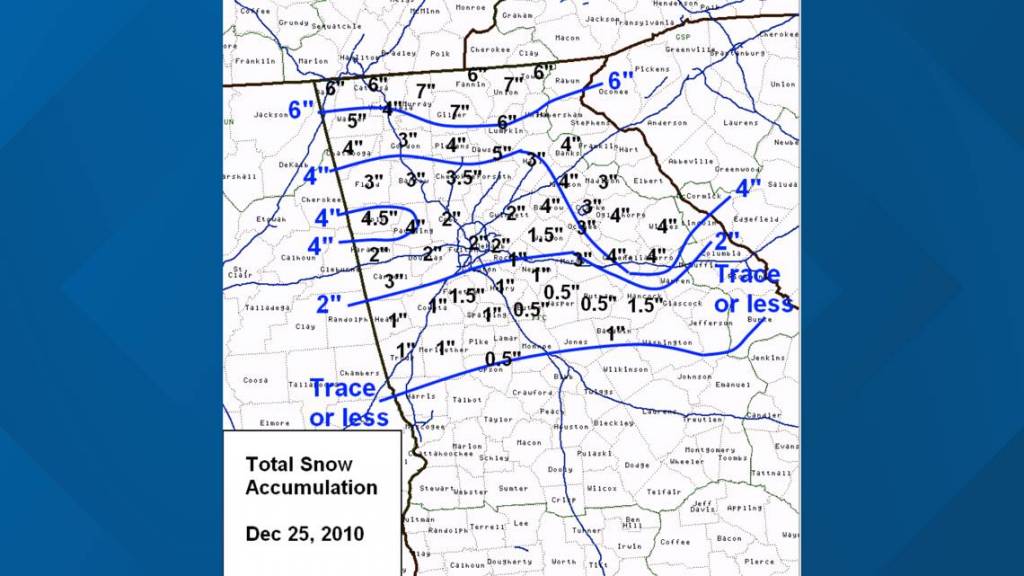 In 2010 Northwest Georgia had a 20% chance of a White Christmas and ended up with several inches of snow, be on the safe side and stock up on milk and bread.