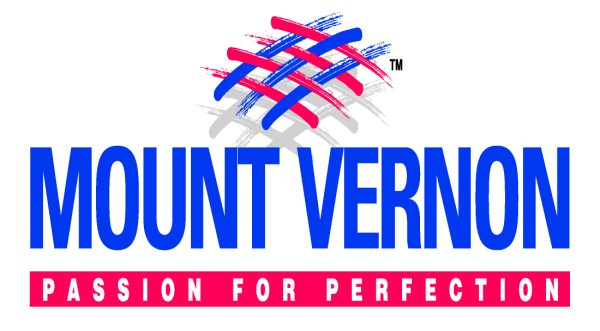 Mount Vernon Mills in Trion, Ga announced today that they will be implementing a general wage increase that will be effective with hourly payrolls effective Sunday, August 29, 2021 and salaried payrolls effective September 1, 2021.
The increase will be effective for all divisions of the Company. 
"The increase is right at 4% across the board. Our orders are very good right now and we have even spent capital money to purchase some new weaving looms that will be here is December. We are hiring right now and need workers," Plant Manager Randy Henderson told AllOnGeorgia.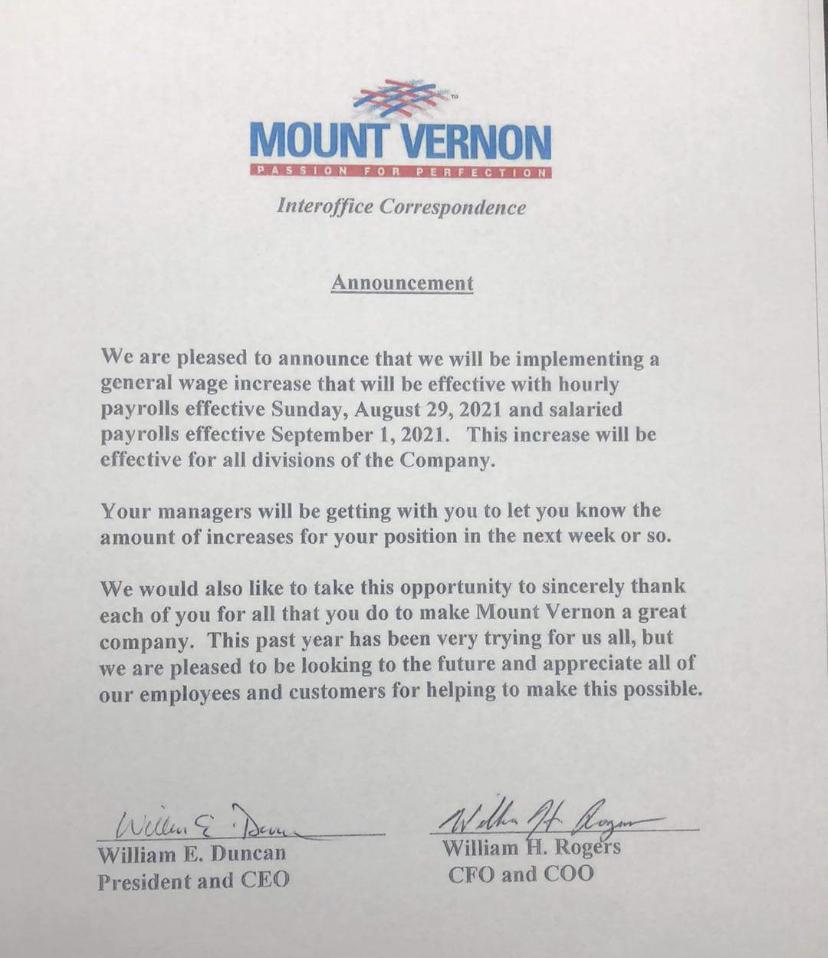 Mount Vernon Managers will be getting with the employees to let them know the amount of the increases for their positions in the next week or so.
Apply for a job at Mount Vernon in person at:
91 Fourth Street
Trion, GA 30753
Or online HERE.
Mount Vernon Mills, Inc. is a diversified and integrated manufacturer of textile, chemical and related products for the apparel, industrial, institutional, and commercial markets. Products include denim, piece dyed and flame resistant fabrics for apparel, pocketing, textile sizing and finishing chemicals.
Mount Vernon Mills in Trion has been in continuous operation for over 150+ years, with a widely diverse range of products, services and capabilities. It is one of the most dynamic companies in the textile industry, with a corporate commitment to reinvestment.