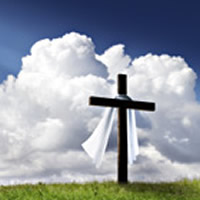 Mr. John William Shankles, Jr., affectionately known as the  "Mayor of Pennville", passed away at his home, Wednesday, August 4, 2021.

Mr. Shankles was born in DeKalb County, Alabama on May 12, 1938, son of the late John William Shankles, Sr. and Ozella Mae Culver Shankles.  He was a member and Deacon of the Pennville First Baptist Church, serving as the Chairman of the Deacon Board for twenty two years.  Mr. Shankles was a master carpenter and was retired from Mt. Vernon Mills.  He loved gardening, all animals, and anything made by God.  Mr. Shankles was a true man of God who walked the walk.
Mr. Shankles is survived by the love of his life for 63 years, Dorothy L. "Dot" Shankles; his greatest blessings and daughters, Jeanne Shankles and Jamie Shankles; grandson, Kevin (LeAnn) Hammitt; great-grandchildren, Lily Hammitt, Chandler Hammitt and Makenna Lopez.
Funeral Services for Mr. Shankles will be held Saturday, August 7, 2021 at 2:00 P.M. in the Pennville First Baptist Church with Pastor Terry Colbert officiating.  Interment will follow in the Green Hills Memory Gardens.
Pallbearers will be Gary Strange, Darryl Culver, Ronald Culver, Waymon Blansit, Ronnie Price, Lance Steele, Robert Williams and Brian Payton.  Honorary Pallbearers will be Charles and Maxine Baker, Bob and Joyce McGraw, Wayne and Shirley Forbes, Joe, Frances and Karen Payton, Charles Duke, Deb Williams, Jimmy and Pluma Orr, Wayne Hurley, Sabrina Mann, Debbie Flippo, Darwin Blansit and members of the Pennville Baptist Church.
Mr. Shankles will be in state at the Coffman Funeral Home where the family will receive friends Friday afternoon from 5:00 P.M. until 7:00 P.M.
The family of Mr. Shankles, and the staff of Coffman Funeral Home, reminds anyone that plans to attend the services, to please follow the CDC guidelines as it pertains to social distancing and social gatherings. Facemasks are not required, but are recommended 
Coffman Funeral Home, Petitt Chapel is honored to be serving the family of Mr. John William Shankles, Jr.  Please visit www.coffmanfh.net to sign our online guestbook and to post condolences.