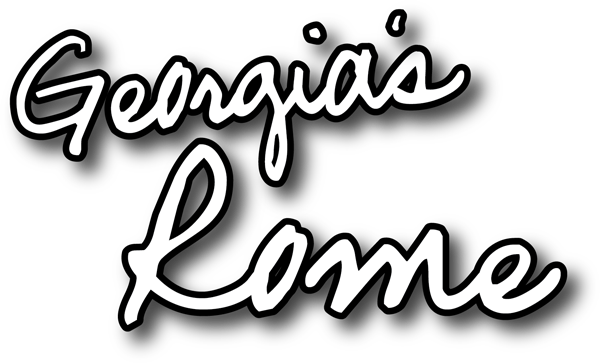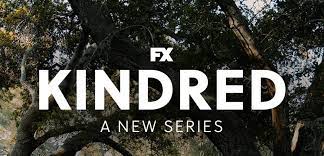 Filming starts Monday in downtown Rome for a new FX television series.  "Kindred" is a TV adaptation of Octavia E. Butler's novel by the same name.

Picked up as a pilot in March 2021, the eight-episode sci-fi show centers on Dana (newcomer Mallori Johnson), a young Black woman and aspiring writer who has uprooted her life of familial obligation and relocated to Los Angeles, ready to claim a future that, for once, feels all her own. But, before she can get settled into her new home, she finds herself being violently pulled back and forth in time to a nineteenth-century plantation with which she and her family are surprisingly and intimately linked. An interracial romance threads through her past and present, and the clock is ticking as she struggles to confront the secrets she never knew ran through her blood.
Filming will be in the Cotton Block area in downtown Rome. The southbound side of the 100 block of Broad Street will be closed and vehicles traveling east on Second Avenue will be rerouted onto East First Street and East First Avenue to access the South Broad bridge. The right turn lane on Second Avenue will also be closed during this time.
Any traffic from South Rome will be able to travel north on Broad Street as normal. The Third Avenue parking deck will also be closed to the general public, except for those who have monthly parking spaces. The rest of the spaces have been rented out by the production company for cast and crew.
Filming in Georgia's Rome
Georgia's Rome offers a wealth of filming locations. From an intact Victorian Era district in the city of Rome, to rolling hills and rivers, to a wide diversity of urban and rural structures in Floyd County and Cave Spring.
Portfolio
Television
Stanger Things, Netflix, 2022
Black Widow, Marvel Studios, 2021
RoadTrip Masters – Discovery Channel, 2018
Price of Duty – Oxygen Network, 2018
Brockmire – Funny or Die Productions, 2018
Hap & Leonard – Sundance TV, 2017
If Loving You is Wrong – Tyler Perry Studios, 2016
Ford Motor Company (commercial), 2016
The Originals – Bonanza Productions, CW Network, 2016
Honda – Key Technology Commercial, 2016
Constantine– (TV Series) NBC/DC Comics, Warner Bros. Television, 2015
Kingmakers – (TV movie pilot) ABC Studios/Disney, 2015
If Loving You is Wrong –  Oprah Winfrey Network, 2014
The Following – (Series pilot) Bonanza Productions, Fox Network, 2013
House Hunters – 2012
Good Eats – Food Network: Water Works I, 2006
Ford Motor Company (commercial), 2000
Filmography
The Mule – Warner Bros., 2018
Brockmire starring Hank Azaria, 2018
Megan Leavey – Bleecker Street Media, 2017
The Divergent Series: Allegiant – Part 1- Lionsgate, 2015
Freedom: Malek Jindali (Syrian-American composer, Music Video), 2014
The System – 2014
Blind Tiger: The Legend of Bell Tree Smith, 2014
Need for Speed – Dreamworks, 2014
Identity Thief – Universal Pictures, 2013
Butch Walker: Out of Focus (Documentary), 2013
Revenge of the Sandman, 2013
All Hallows Evil: Lord of the Harvest, 2013
Der Gries (Short film), 2010
Death Awaits (Short film), 2009
Lonely Love, 2009
The Other Half (Short film), 2009
Lynch Mob, 2009
Dance of the Dead, 2008
Dangerous Calling, 2008
Golgotha, 2008
Apparition Point, 2007
Freelance, 2007
Capitalism Rocks (Short film), 2006
The Bread Squeezer (Short film), 2006
Dark Remains, 2006
Big Red: The Ghost of Floyd County Prison (Documentary), 2006
The Derby Stallion, 2005
Sugar Creek Gang: Swamp Robber (Series), 2004
Sweet Home Alabama, Touchstone Pictures, 2002
The Substitute, 2001
Remember the Titans – Jerry Bruckheimer Films/Disney, 2000
Class of '61, 1992
Dutch – Twentieth Century Fox, 1991
Perfect Harmony (TV Movie) – Walt Disney TV, 1990
The Mosquito Coast – Warner Bros., 1986
The Baron, 1984
The Double McGuffin – Mulberry Square Productions, 1979
King Cotton (Documentary), 1910
Print
Williams & Kent (Catalog), 2014
Lands' End (Catalog), 2000
Lilly Pulitzer (Catalog), 2000