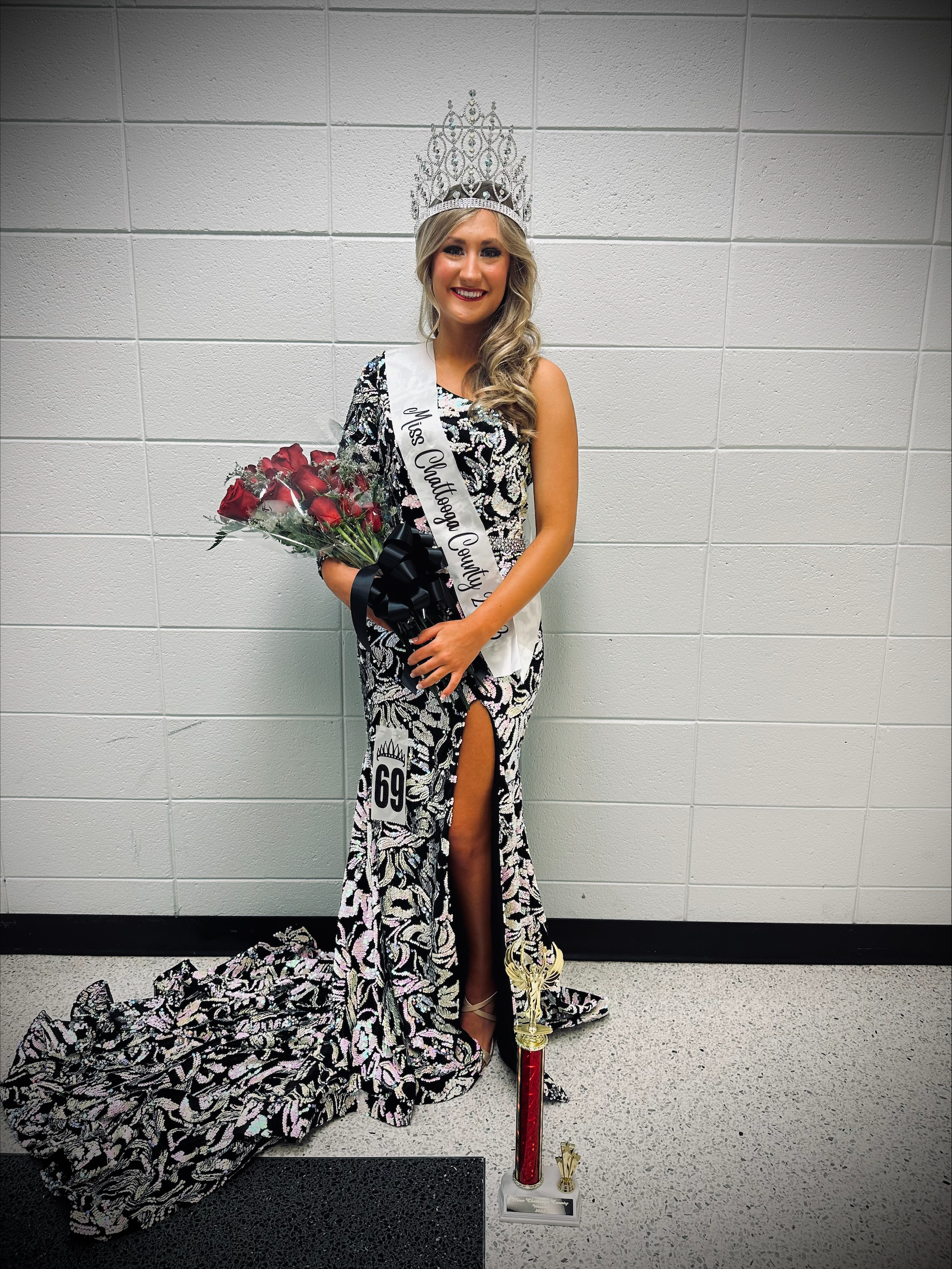 FCCLA and CTAE held the annual Miss Chattooga County pageant on Saturday May 6th, 2023. There was a total of 76 participants. The funds from the Miss Chattooga Pageant allow students to be able to compete at the local, state, and national level. Thank you to everyone for helping make this pageant successful.
At this time official photos have not been released by Lifetouch. Please reach out to them directly to inquire about official photos.
The following are the winners for 2023.
Baby/Tiny Miss
Most Photogenic:Kimber Kiser
People's Choice:Adeline Rose Brown
2nd Runner up:Hinley Greene
1st Runner up:Adeline Rose Brown
Winner:Jayci McGuire
Toddler Miss 
Most Photogenic:Kinley Faith Lee
People's Choice:Renleigh Broome
2nd Runner up:Zula Renee Ragland
1st Runner up:Blakelyn Harper Siffles
Winner:Kinley Faith Lee
Petite Miss 
Most Photogenic:Lorna Leigh Freeman
People's Choice:Amora Zayliee Grace Meeler
2nd Runner up:Khloe Rayne Elliot
1st Runner up:Raelynn Siffles
Winner:Kaya Neal
Little Miss 
Most Photogenic:Jocelyn Grace Sparks
People's Choice:Gabriella Rose McGuire-Mosteller
2nd Runner up:Brinleigh Rhinehart
1st Runner up:Veyda Ann Wilson
Winner:Jocelyn Grace Sparks
Young Miss  
Most Photogenic:Bristol Knapp
People's Choice:Presley Aycock
2nd Runner up:Michaela Weaver
1st Runner up:Presley Aycock
Winner:Bristol Knapp
Preteen Miss 
Most Photogenic:Remi Willow Payton
People's Choice:Remi Willow Payton
2nd Runner up:Remi Willow Payton
1st Runner up:Isabella Pendergrass
Winner:Sophie Kellett
Junior Miss 
Most Photogenic:Ashlyn Zoey Smith
People's Choice:Claira Moseley
2nd Runner up:Elizabeth Libby Mobbs
1st Runner up:Ashlyn Zoey Smith
Winner:Demya Williams
Miss Chattooga County 2023 
Most Photogenic:Jayci Alexys Castro
People's Choice:Heaven Stager
2nd Runner up:Libby Ann Veatch
1st Runner up:Jayci Alexys Castro
Winner:Kaylan Hazel Moseley