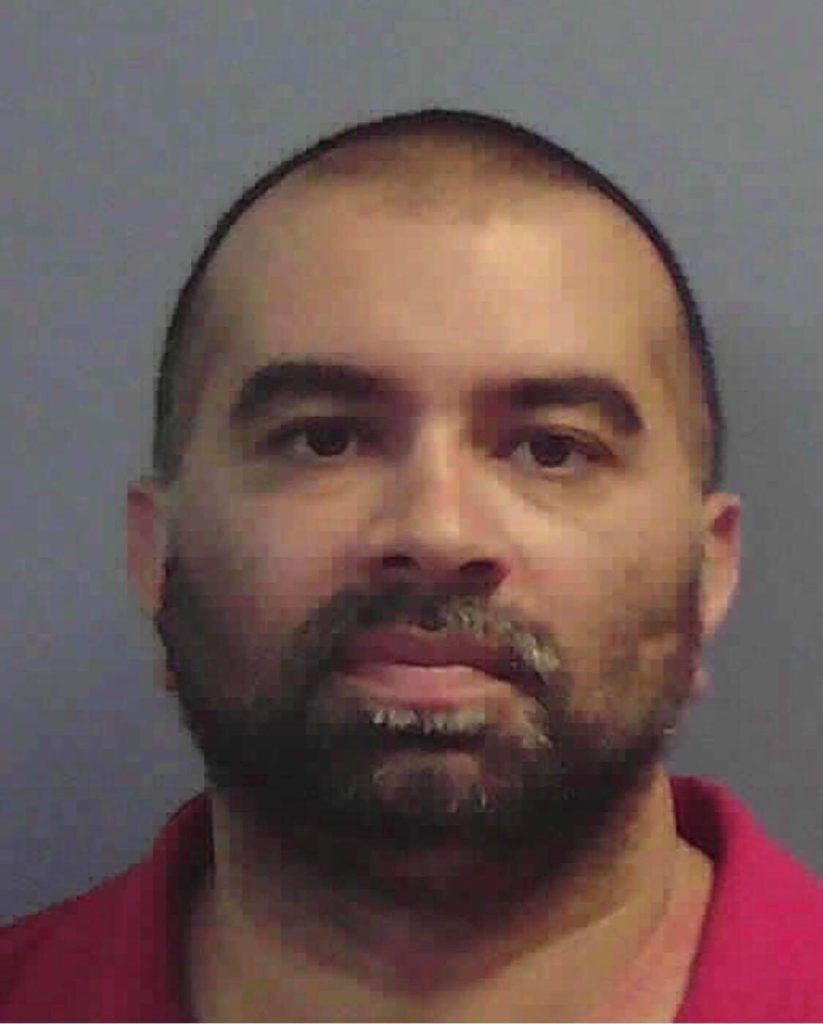 At 7:57 p.m. Steven James Mauldin of 7 Laurel Drive Trion, Georgia was booked into the Chattooga County Jail on two charges of murder/felony murder, theft by taking, possession of firearm or knife during commission or attempt to commit crime, and aggravated assault.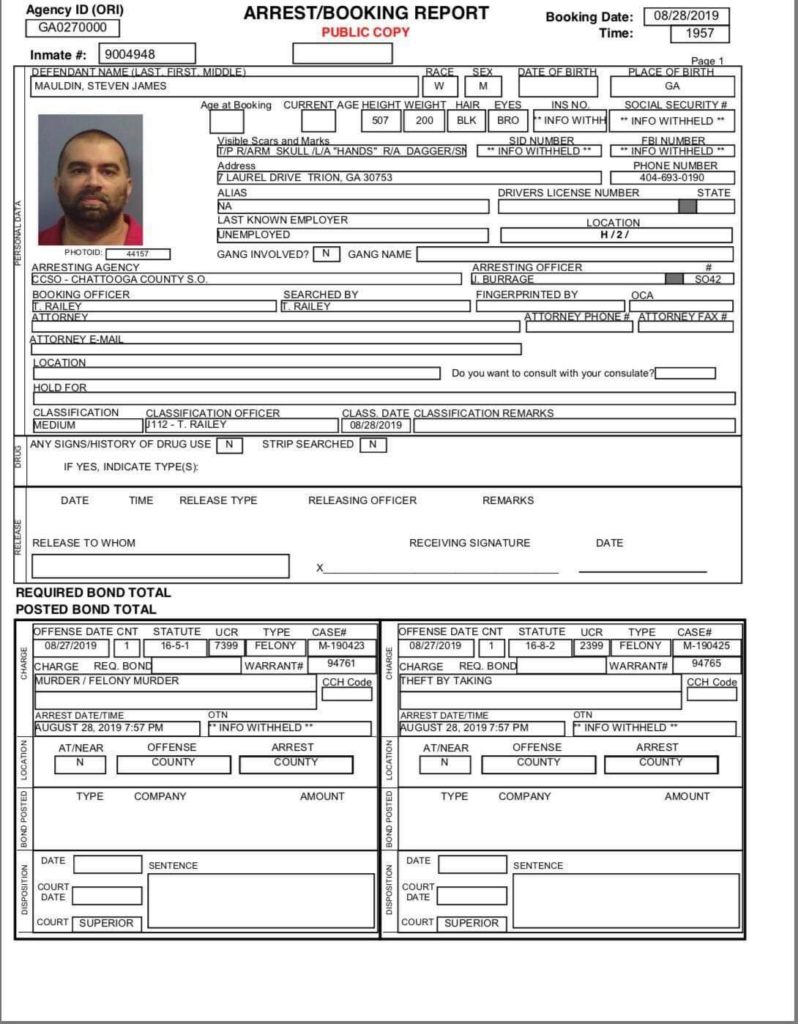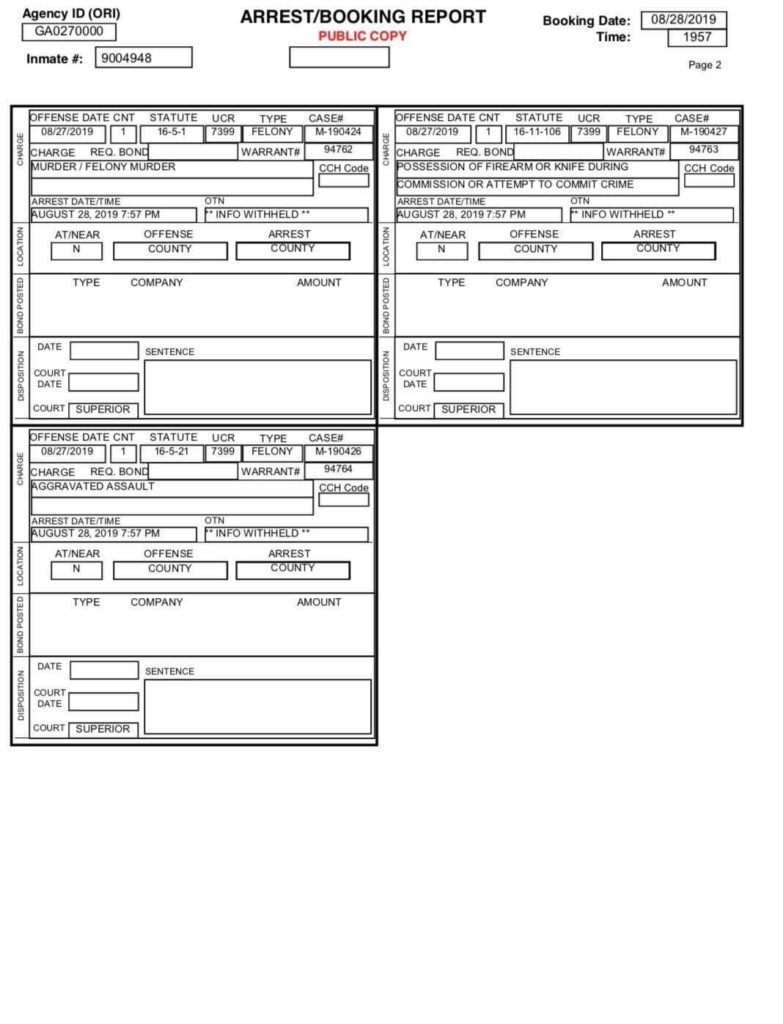 From previous articles:
Chattooga County Sheriff Mark Schrader has formally released the names of the victims involved in Tuesday morning's triple shooting that left two individuals deceased and one individual injured.
Deceased were a mother and son, Linda Mae Everett age 61 and her 35-year old son, Joe Edward Brown.
The injured victim has been identified as
Daryl Lee Marsh, age 46. Marsh is currently at a local hospital where he has underwent two surgeries. Sources close to Marsh told AllOnGeorgia, "…he was shot in his cheek and (the bullet) went through his neck and into his shoulder..he is not out of the woods yet."
A gunshot wound which penetrated Marsh's cheek, neck and shoulder would explain the "language barrier" and the difficulty 911 dispatchers had understanding him when he called for help.
The Georgia Bureau of Investigation announced arrest warrants were issued for James Mauldin "Steven", age 38, 185 lbs, 5'7" tall, for the murder of two people in Chattooga County. One person was also injured. Warrants have also been issued for car theft for a stolen 2003 Honda Civic GA tag # RMR8244. If you see this man, contact the Chattooga County SO at 706.857.3411.
Sheriff Schrader said law enforcement have confirmed that the suspect, Steven Mauldin,  has been sighted near Birmingham, Alabama and that Chattooga County law enforcement  are now working with Alabama authorities toward the apprehension of Mauldin.
The Chattooga County Sheriff's Department, Floyd County law enforcement, the Georgia State Patrol the GBI are also assisting in the double homicide investigation.
The bodies were found in a home located at 13023 Highway 100 near the Floyd County line. Sheriff Schrader confirmed all three victims lived at the Highway 100 address.
According to the Sheriff Schrader, a 911 call was received Tuesday morning at 8:01 a.m. The call was received by Floyd County 911  from the residence located on Highway 100 and was immediately transferred to 911 services in Chattooga County.
AllOnGeorgia will have updates as information becomes available.