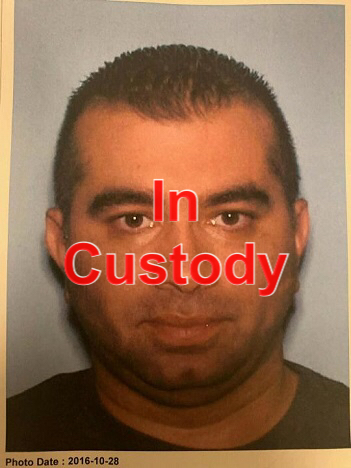 Steven Mauldin has been captured in Coweta County according to the Georgia Bureau of Investigation's Facebook page. The GBI issued a thank you to Georgia State Patrol and the Coweta County Sheriff's Office for their assistance.
Chattooga County Sheriff Mark Schrader issued a similar statement on Facebook, "The Georgia State Patrol and Coweta County Sheriffs Office have taken Steven Mauldin into custody. Thanks for everyone's assistance!!"
Earlier ABC 33/40 out of Birmingham reported that Alabama authorities said Steven Mauldin was last seen Tuesday night in Moody, Alabama. It was believed he was headed to I-20, possibly driving a 2003 silver Honda Civic.
Mauldin reportedly picked up his girlfriend in Norcross but, later, when she wanted to get out he pointed a gun at her and wouldn't let her leave.
Reportedly the two went to a hotel in Moody, Alabama, near Birmingham. She got word to hotel staff that she had been kidnapped and Mauldin fled.
Mauldin is wanted after two people were shot to death at a home Chattooga County.
Mauldin is accused of killing 35-year-old Joe Edward Brown and his 61-year-old mother Linda Mae Everett Tuesday morning.
Joe Brown was employed at Nissin Brake in Rock Spring.  Linda Brown was employed at Mohawk.
The injured man taken to an area hospital has been identified as Daryl Lee Marsh, 46.
Marsh is currently at a local hospital where he has underwent two surgeries. Sources close to Marsh told AllOnGeorgia, "…he was shot in his cheek and (the bullet) went through his neck and into his shoulder..he is not out of the woods yet."
All three victims resided at 13023 Highway 100 in Chattooga County near the Floyd County line. Sheriff Schrader said there were no signs of forced entry or of a home invasion.
Chattooga County Sheriff Mark Schrader said he will be releasing more information on Wednesday.